The proud heritage of the Great Basin Seed company…                        What is the "Great Basin"?
Great Basin Seed has a proud heritage in the Intermountain West seed industry. Our family lineage and business heritage are directly linked to the beginnings of reclamation, revegetation and wildlife habitat improvement.
How it all started:
Considerable damage was inflicted upon the natural resources of the Intermountain West in the late 1800's and early 1900's. Overgrazing, timber removal, new road systems and many other factors contributed. Rainwater and runoff were no longer held back by root systems and understory. One consequence was widespread, severe flooding. The small towns established along the erratic, seasonal creeks of the arid Great Basin were hit with devastating floods year after year. The small settlements of Sanpete county, UT on the western slopes of the Wasatch Plateau were hit particularly hard. Manti town lost most of it's homes and city center at least twice and was hit hard as many as six times.
The floods and the damage they inflicted led, in part, to the establishment of the Great Basin Experimental Range. The phenomenon had to be studied and addressed to save the crumbling ecosystem and restore balance. A network of ranger stations, complexes, laboratories, outbuildings, test plots and study sites were built across the west. The epicenter of the project was the Great Basin Experiment Station constructed in Ephraim Canyon in 1912. It was a small mountain village of living quarters, laboratories, gaging stations and research areas with a secondary "Alpine Station"  near the top of Ephraim Canyon and a third in western Utahs arid Pine Valley at the foot of the Wah Wah mountains.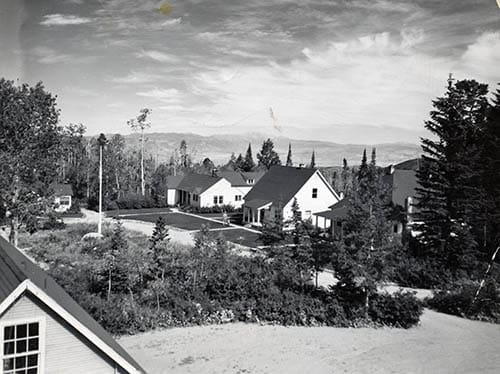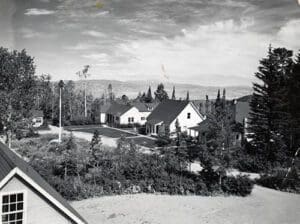 Great Basin Experiment Station, Ephraim Canyon, UT circa 1940
In the mid 1960's Richard Stevens (uncle) began his career at the Great Basin Experiment Station as a Utah Fish & Game plant and wildlife biologist. He worked side by side with A. Perry Plummer, considered by many to be the Godfather of modern natural resource management in the Basin & Range province. The list of Richards contemporaries and work comrades is a who's-who list of great minds who wrote the book and pioneered the practices that form the foundation of our industry. Richard and his colleagues spent their careers researching, testing and experimenting all over the Great Basin, the Intermountain West and the world. Their publications literally fill libraries. They pioneered college classes and courses of study that are still taught and form the backbone of some graduate programs. They traveled the world and selected species for increase that would help improve the productivity, aesthetics and stability of disturbed lands. Among the cultivars that have been released by that team of scientists are 'Appar' Lewis Flax, 'Cedar' Palmer Penstemon, 'Rincon' Fourwing Saltbrush, 'Hatch' Winterfat, 'Hobble Creek' Mountain Big Sagebrush, 'Immigrant' Forage Kochia, 'Ephraim' Crested Wheatgrass and 'Paiute' Orchardgrass.
As Richard and his team was busy performing research at the Experiment Station, the need arose to make specific seed and plant collections for the research plots. As the need increased, so did the demand for on-the-spot then seasonal help to make those collections. Richards brother and my father, Lloyd Stevens, was in high school at the time and was frequently sent out to make seed collections for the projects. As research progressed and the scale of reclamation projects grew it became clear that a legitimate industry was being created. Small-time collectors were now procuring sizable contracts for seed collection. As the need grew, so did the complexity of the collections, processing, cleaning and preparing of seed for use in large-scale projects. The machinery and facilities being used to keep up with the demand were literally being invented as the process evolved.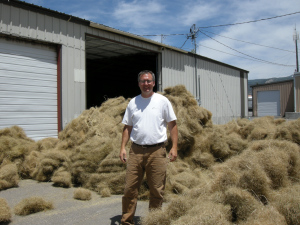 Needle & Thread harvest…requires costly collection efforts, unique cleaning machinery, caution and PATIENCE!  
It was during this golden age that my father Lloyd Stevens incorporated The Maple Leaf Company in 1974. His after-school for-pocket-change project was now a business capable of sustaining families. He contracted with out-of-state growers to produce grasses and forbs. Collection efforts became broader in scope, larger in scale and farther from home. In the early 1980's the Conservation Reserve Program ("CRP") gained momentum and farmers and ranchers started planting large quantities of the species that were previously purchased only by state and federal agencies for small projects. In 1985 the Farm Bill "officially" legislated the CRP and it is still in force today. As mining and gas exploration grew so did the need for seed. Roads and freeways required seed. The Maple Leaf Company became a major seed supplier to all of them. I recall as a teenager working under flood lights dusk until dawn mixing seed and filling semi-trucks with CRP seed mixes.  The seed was transported to remote airstrips then flown-on as fast as we could mix it.
In the 1990's, wide-spread drought, the proliferation of cheet-grass and decades of fire-supression doctrine came to a head in a literal fire-storm across the Great Basin. Restoration and wildlife habitat projects were in force to combat the effects. The complexity and size of the projects led to a maturing of the seed industry and niche markets.
In 1997 I graduated from Utah State University with a BA in Parks and Recreation Administration (with an emphasis in Natural Resource Management) and a minor in Spanish. I returned to Ephraim to take a place in the family business and continue my work in the seed industry. I brought with me computer skills, a propensity for tinkering, engineering savvy and a core belief that there is always a better way of doing things. I went to work replacing old mechanical systems with modern, computerized machines, ventilation systems and modern production lines.
My graduation coincided with a groovy modern invention called the World Wide Web and I eventually decided to branch out and use my computer skills. I incorporated Great Basin Seed in 2004 and started a website during the height of the online craze. It has allowed me to connect to a larger audience and serve people in a way not possible through traditional sales.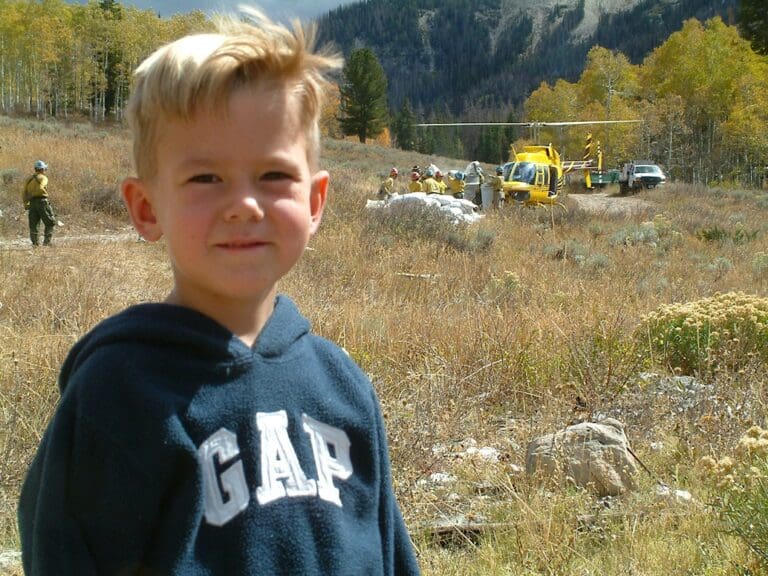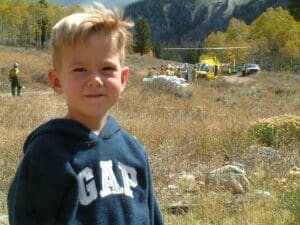 My son Noah (4 yo) at a project heli-pad, mountain fire seeding, Wasatch Plateau, UT
I maintain a close relationship with the Maple Leaf Company and work daily with our privately owned, family business. I do not answer to corporate investors or stockholders and I'm not driven by the ambitions of pushy salesmen who work for commission. I'm not shadow-operated by a group of disconnected shareholders who know nothing about my customers. Great Basin Seed is just me and a handful of loyal employees. I believe honesty, integrity, sincerity, loyalty and Christian service are the first and most important principles of a business transaction. They also form the foundation of lasting relationships.  I believe that my own family history and the proud legacy of those who came before me in this industry require that I give you my best. I promise to adhere to those principles!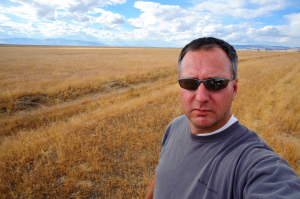 Grumpy face (me) in a 200 square mile patch of cheatgrass, Izzenhood, NV
Other facts about the guy behind Great Basin Seed:
Born and raised in Ephraim, UT under stubborn Danish heritage
Married to a fantastic woman with stubborn Italian heritage
3 fantastic kids, one grandchild
Avid outdoorsman & sportsman
Furniture builder & hobby gunsmith
Author of 4 books
Great Basin Seed
450 South 50 East
Ephraim, UT 84627
435.283.1411 (Office)
435.283.6872 (Fax)