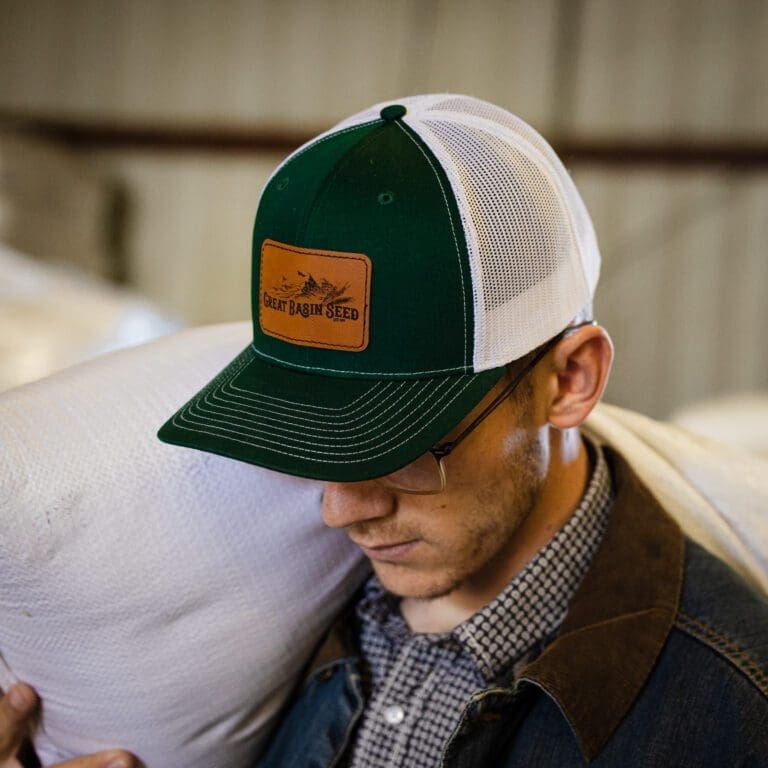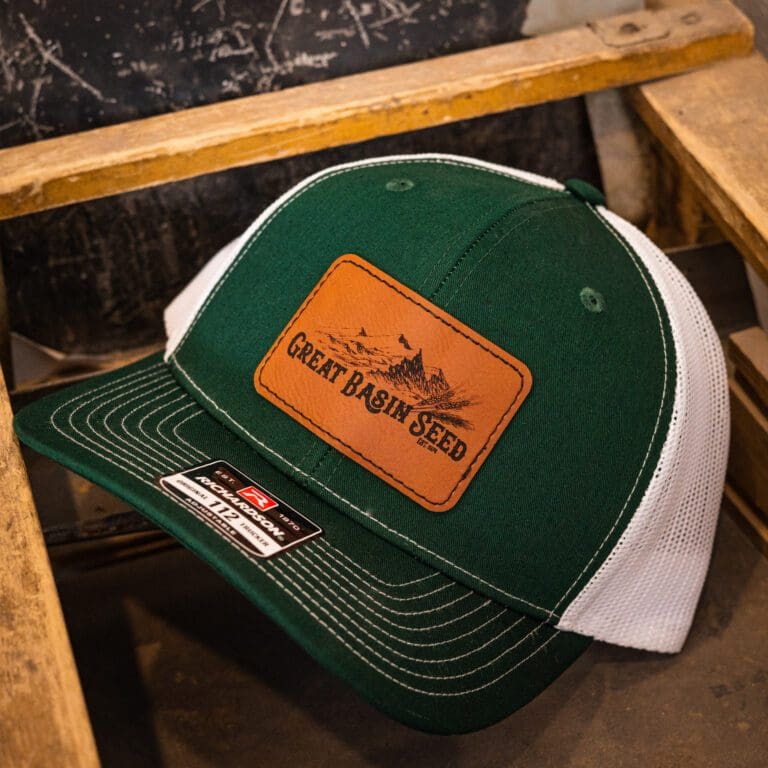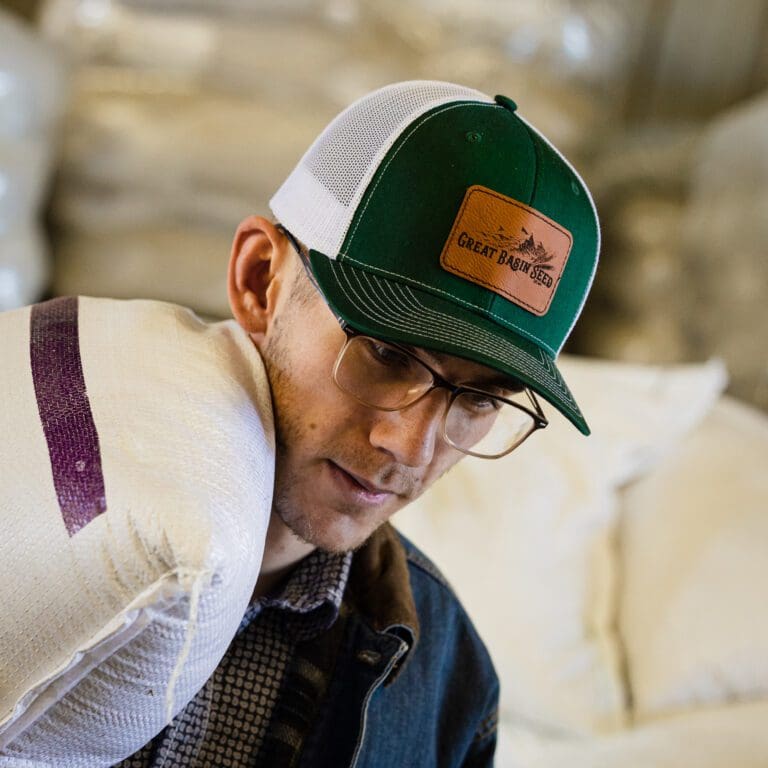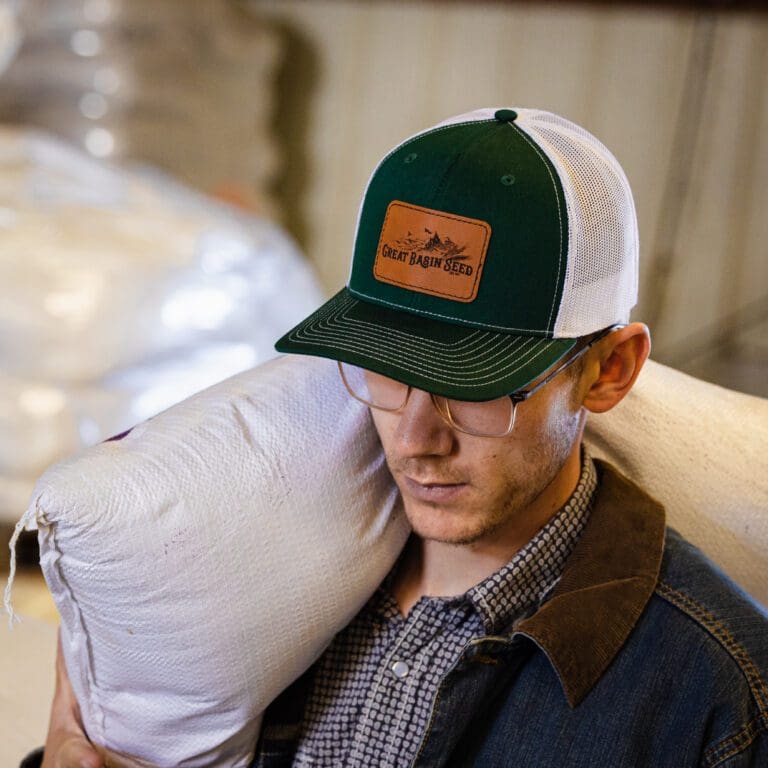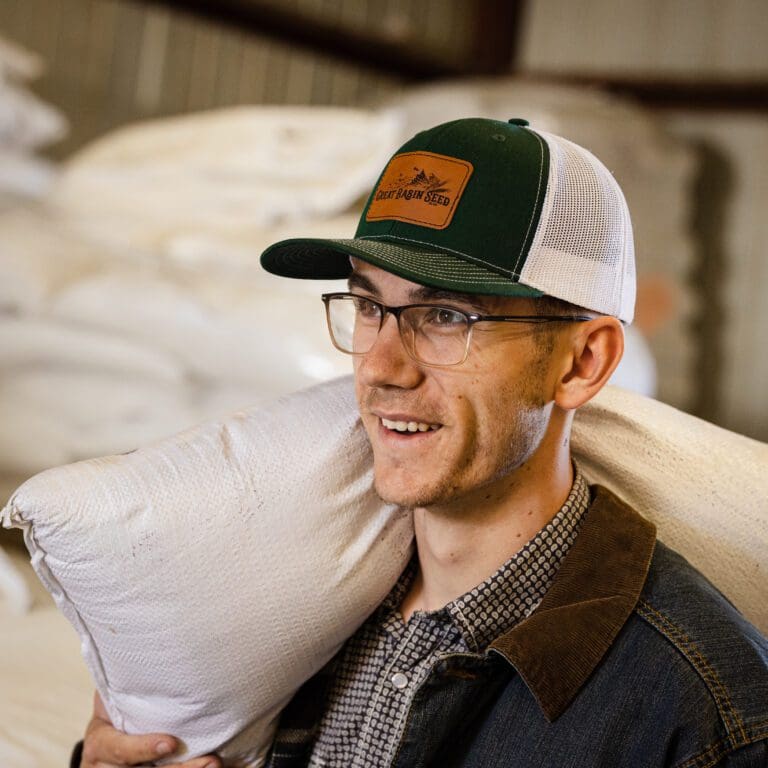 Great Basin Seed Vintage Logo Hat
Richardson Original
Adjustable Model 112 Trucker
Leather logo patch
Features our vintage logo
In stock
---
---
We are proud to introduce our Vintage Logo hat!
Great Basin Seed hats are high-quality Richardson Original model 112 adjustable trucker hats. The leather front patch features our vintage Logo.
Who is Great Basin Seed?
Great Basin Seed is a seed company that specializes in seed sales and consultation for home, ranch, farm, range and reclamation. We have been a leader in the seed industry since 1974.
Our History
We've been in the seed business since 1974.
What We Offer
We offer seed for home, farm, ranch, range and reclamation projects.
Meet the Gang
We have the best employees in the world! We are proud of the work they do, and trust them to serve you!
Right: Company founder Lloyd and his wife Paula Stevens in a wildflower seed production field circa 1977