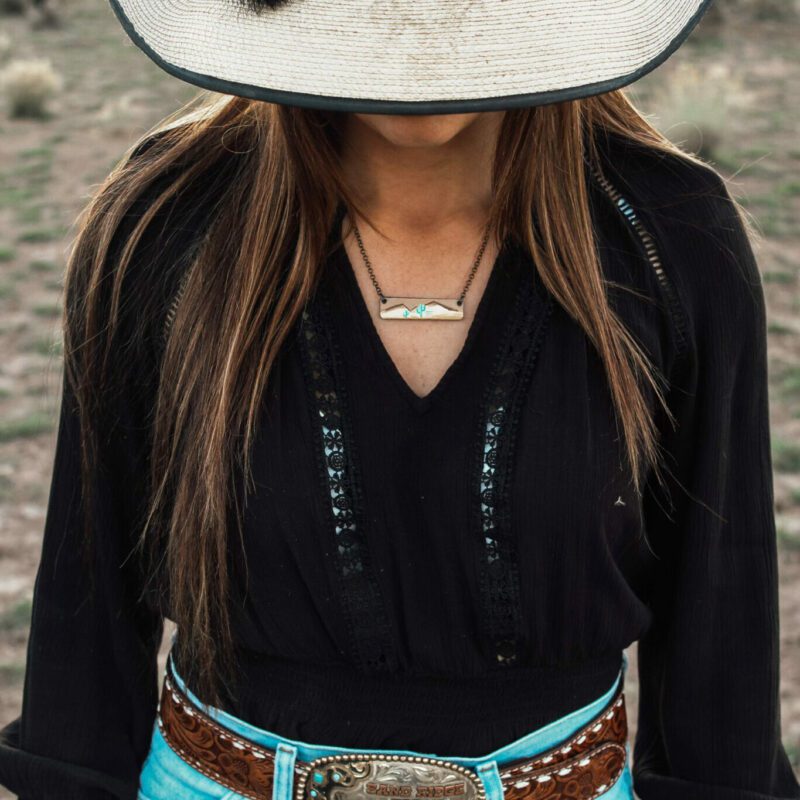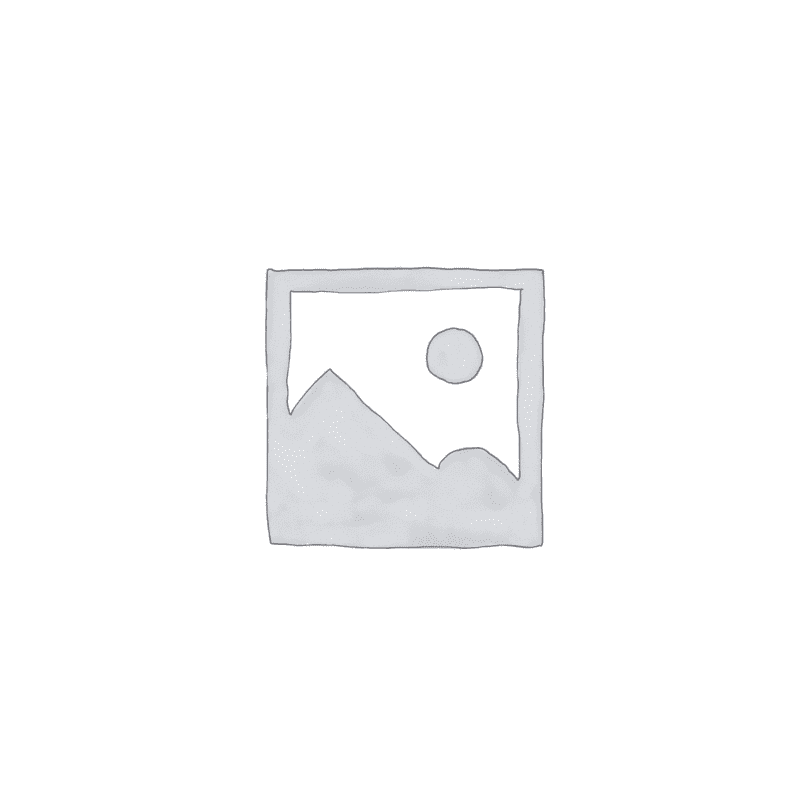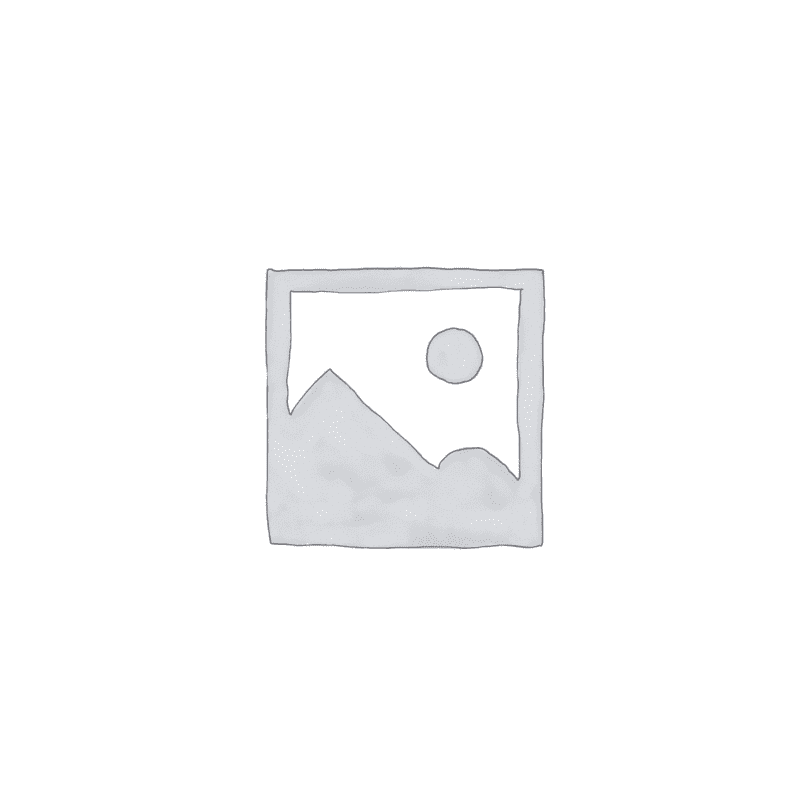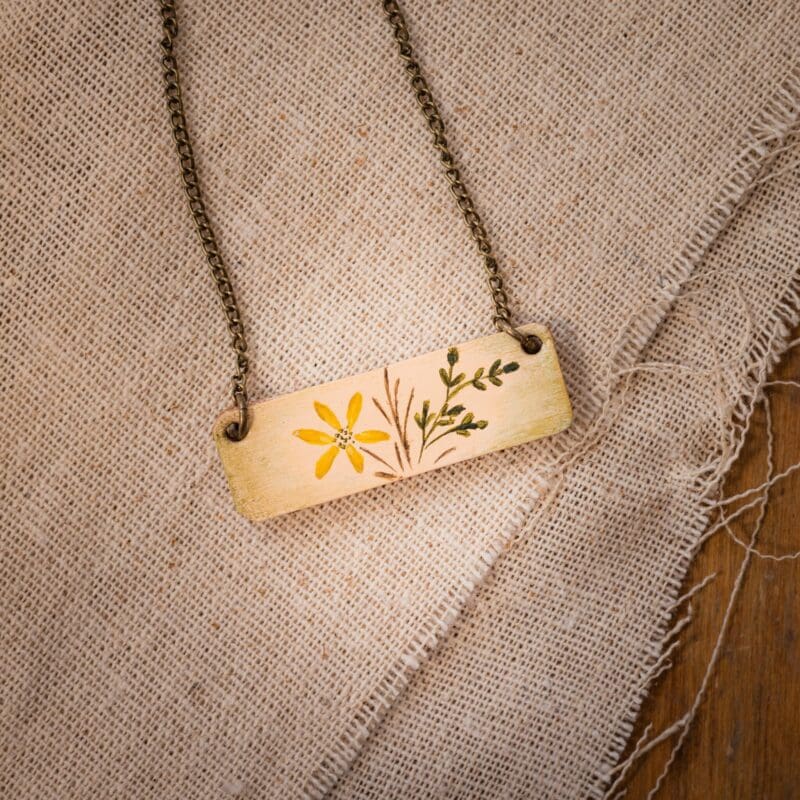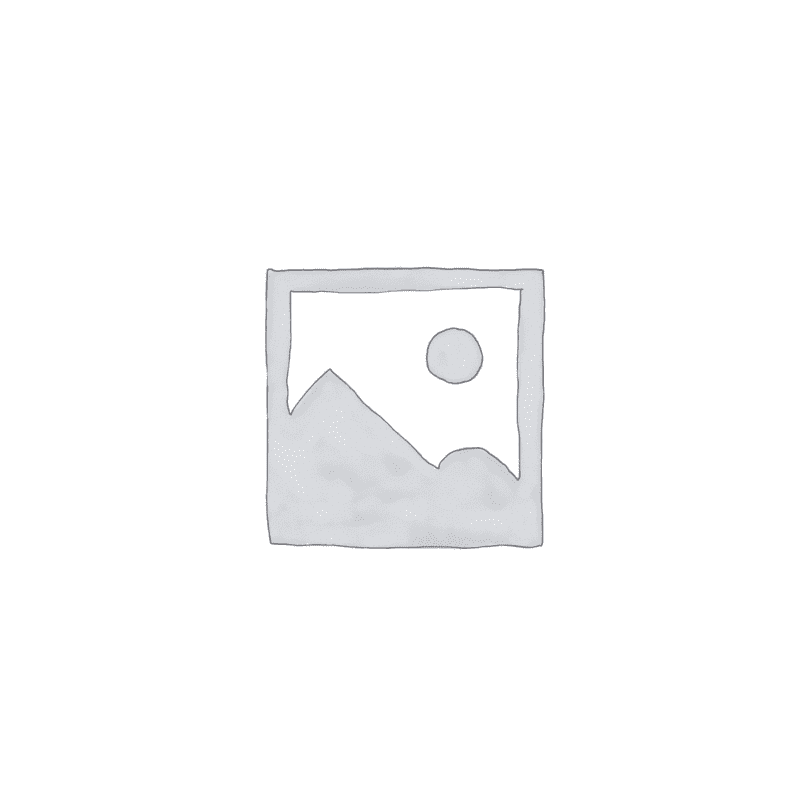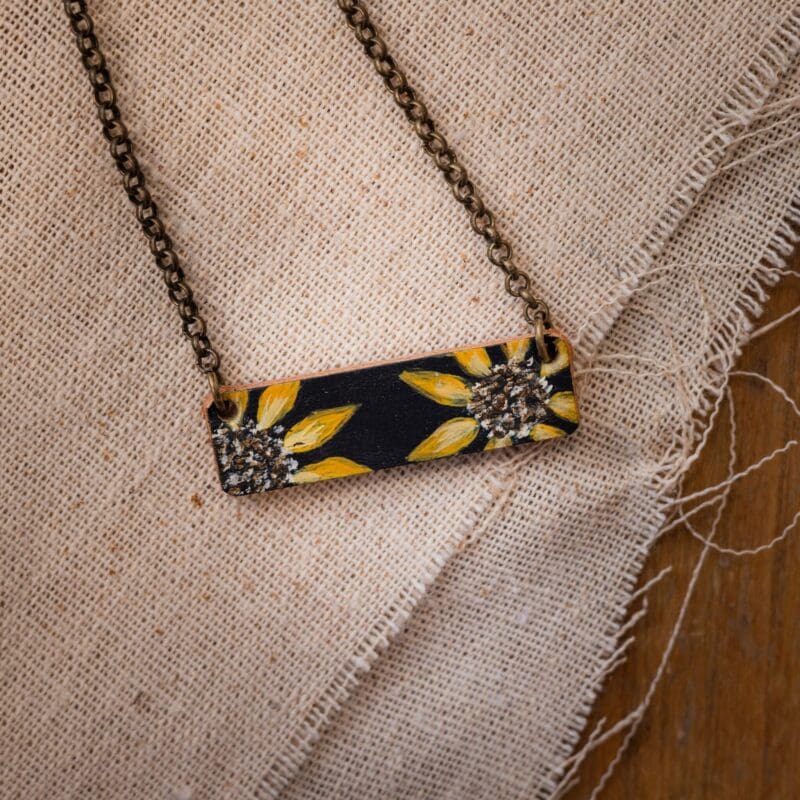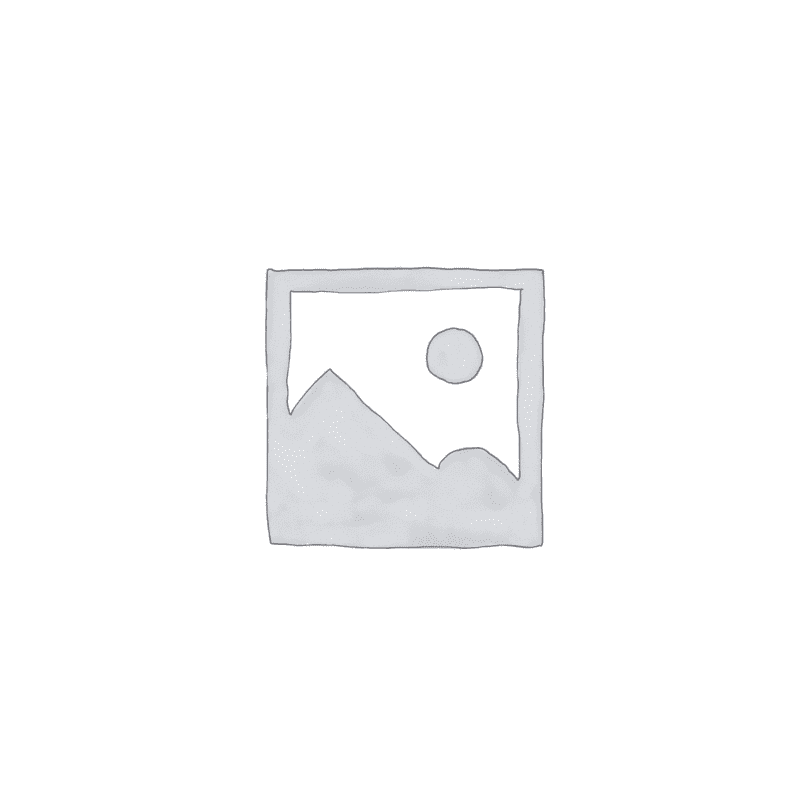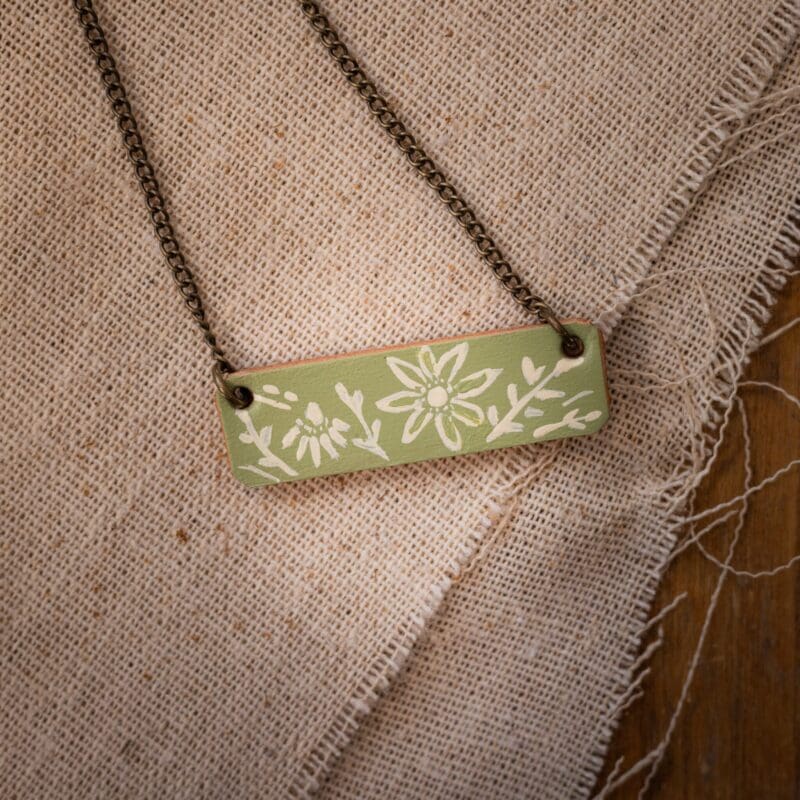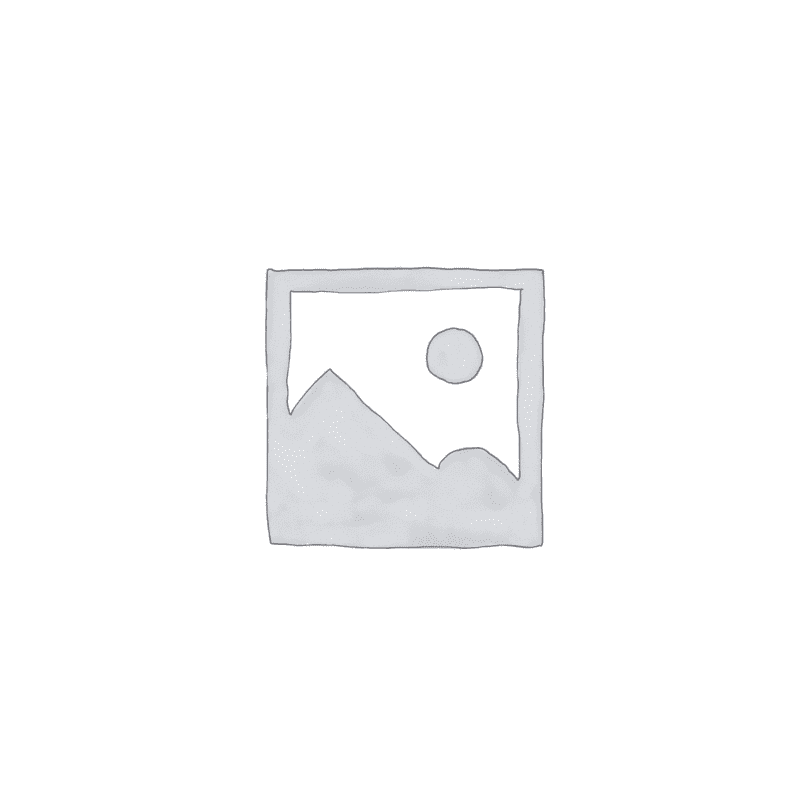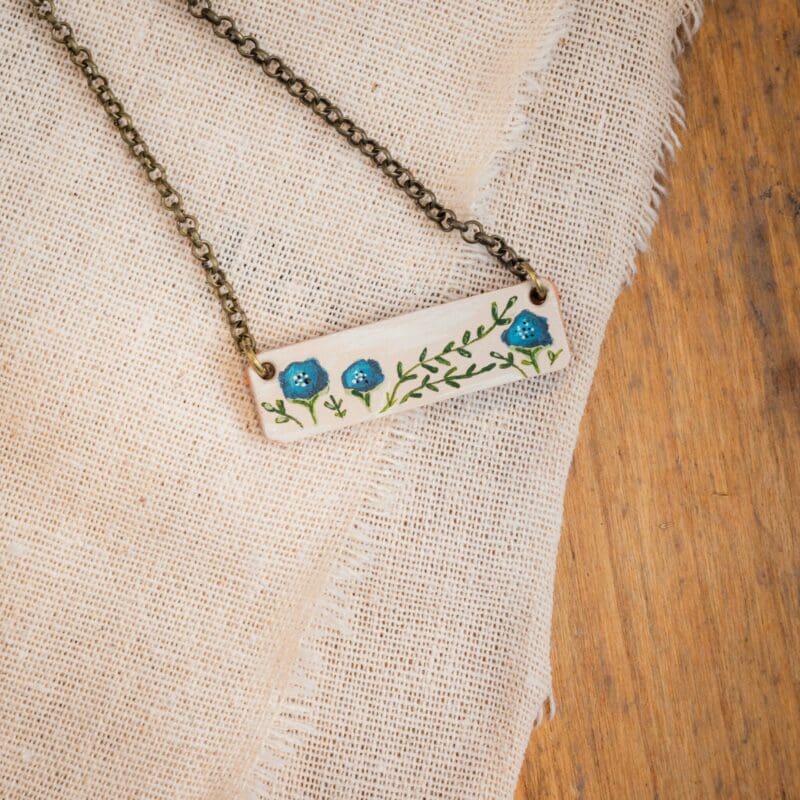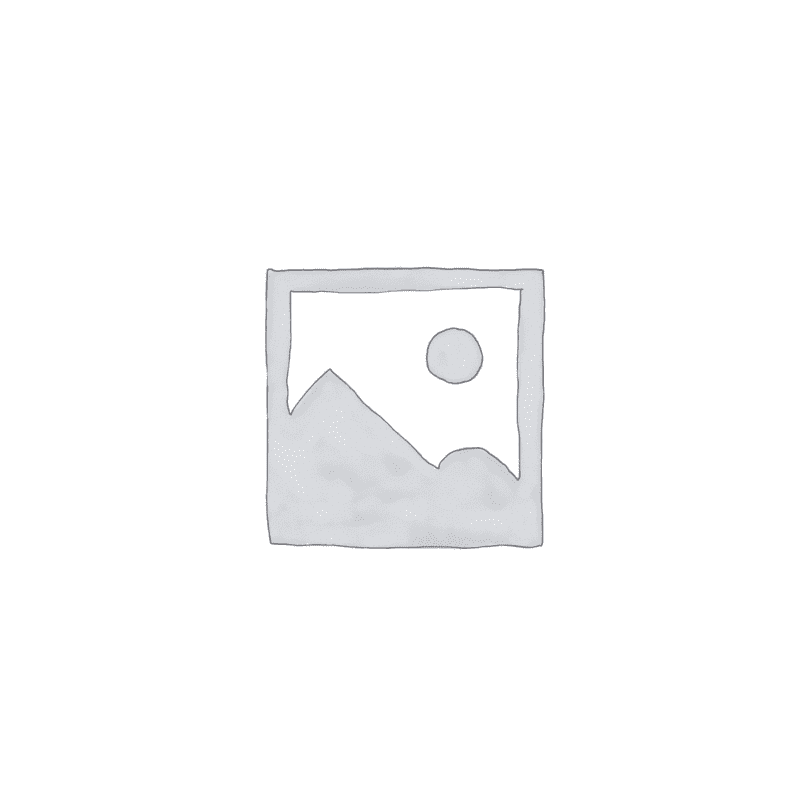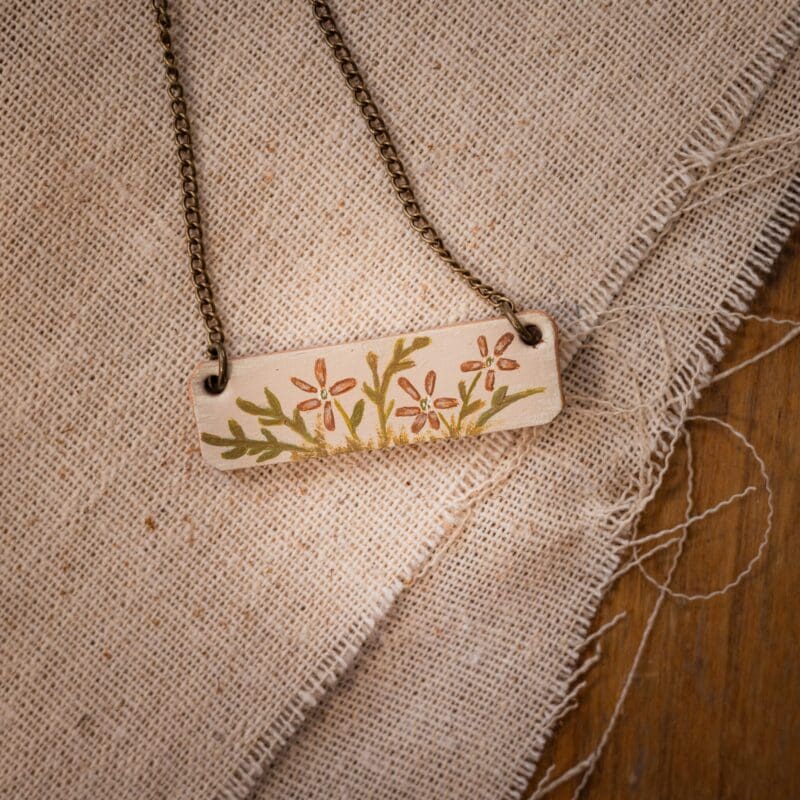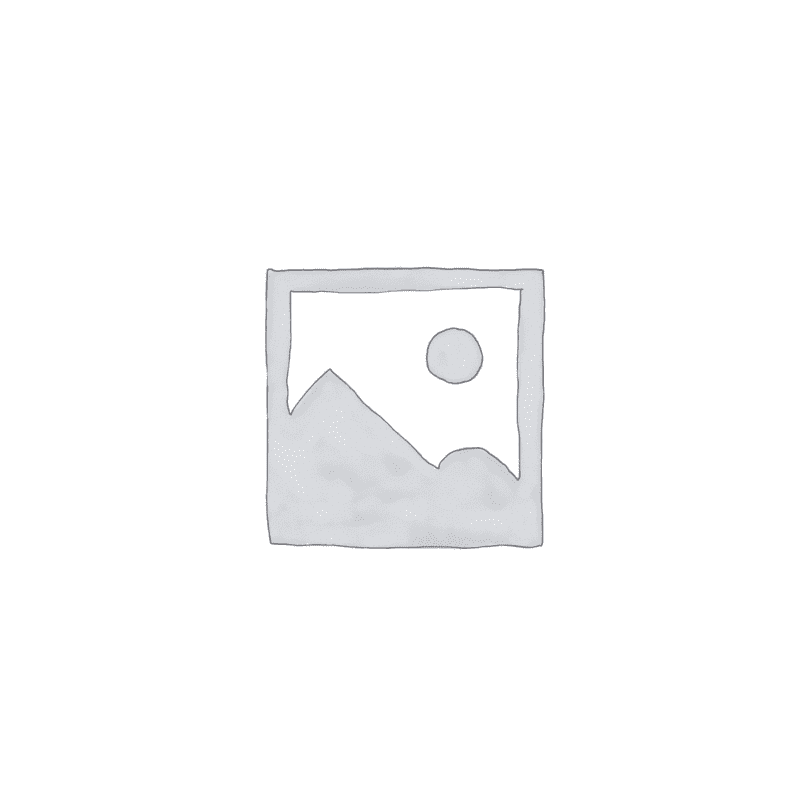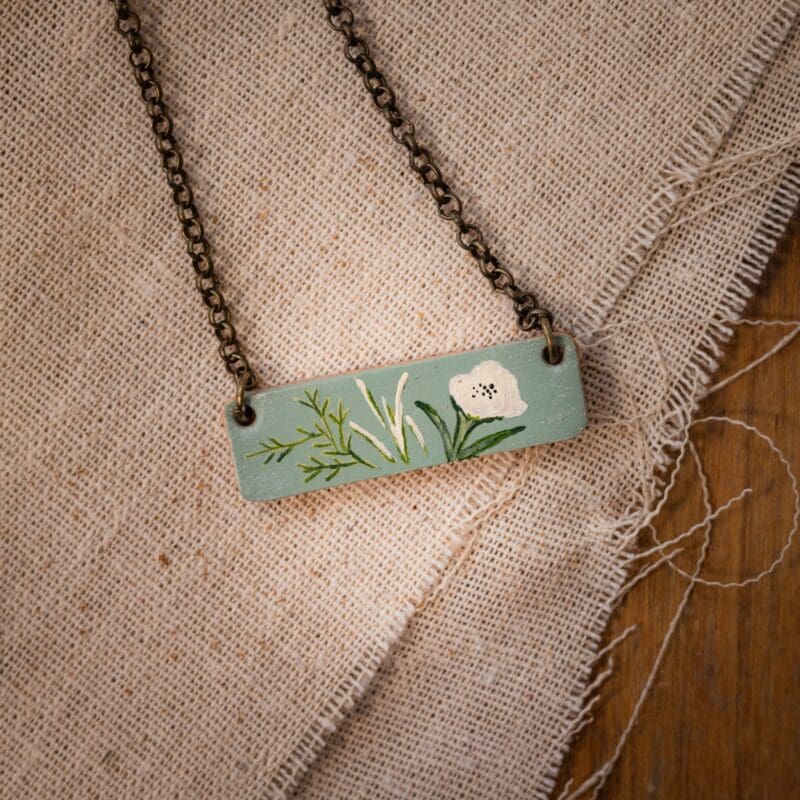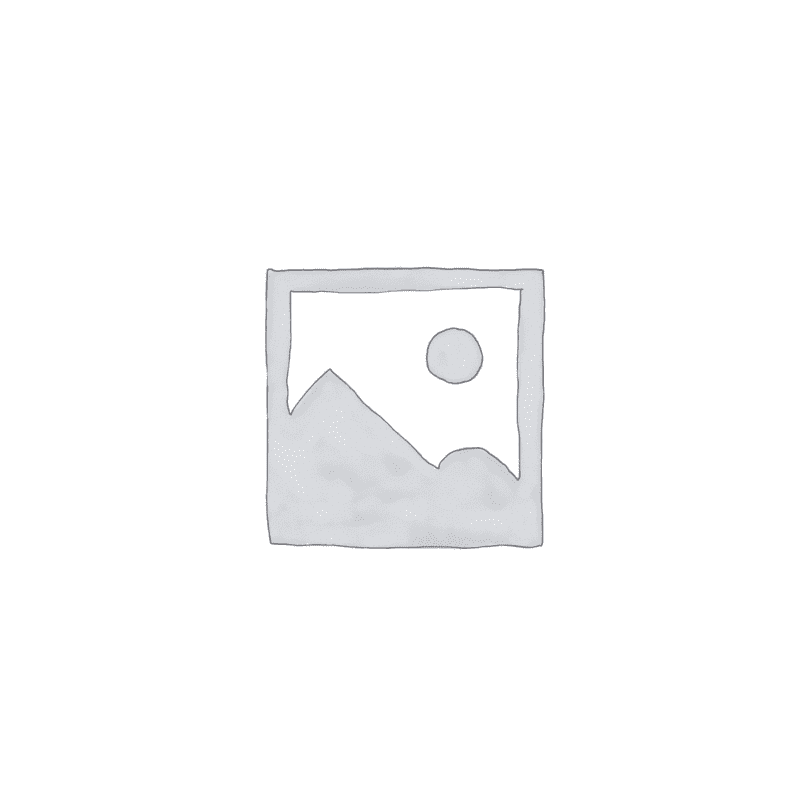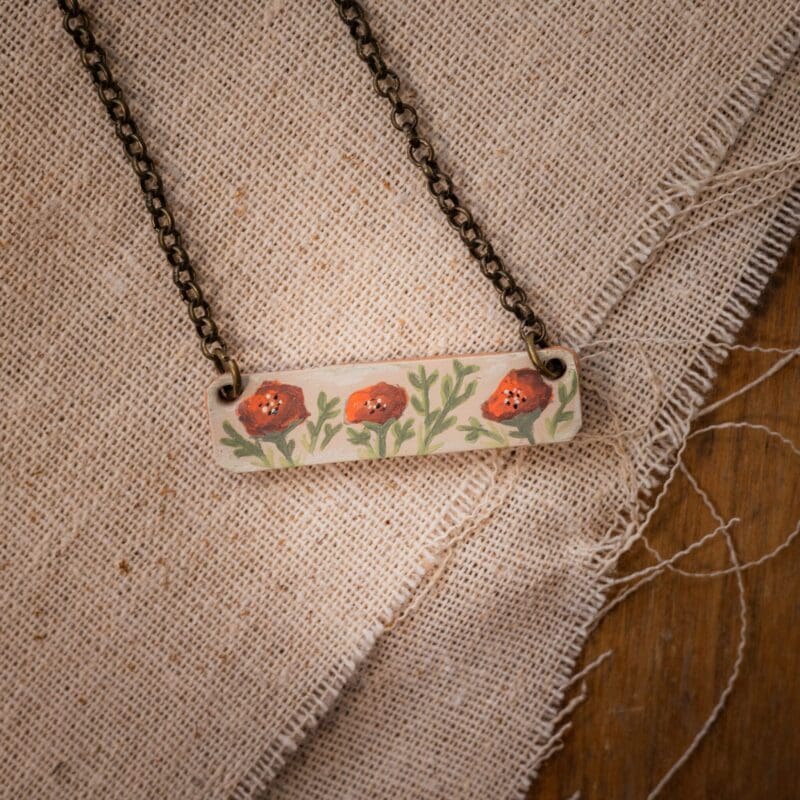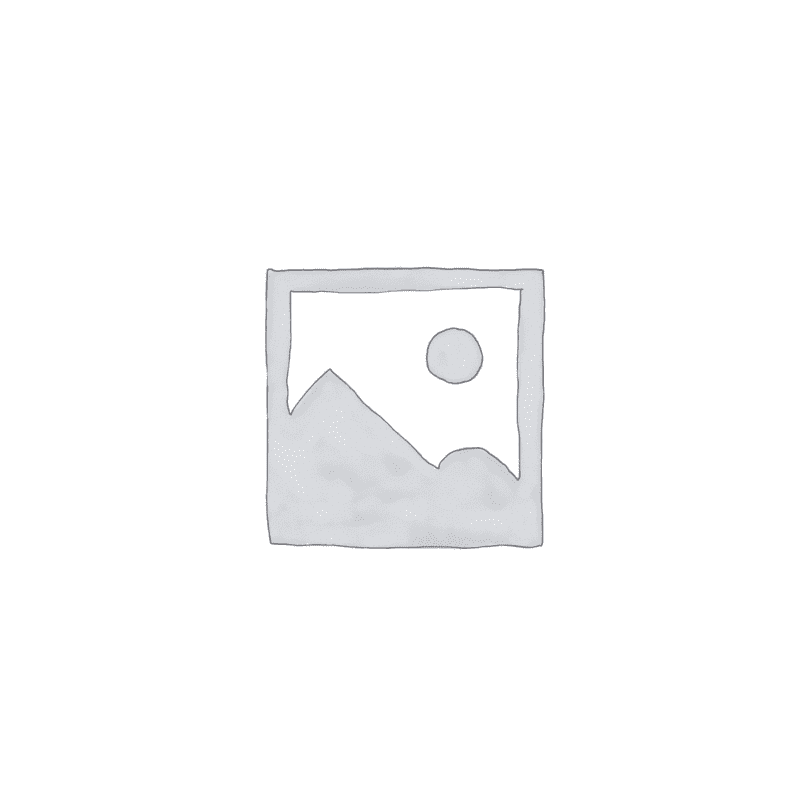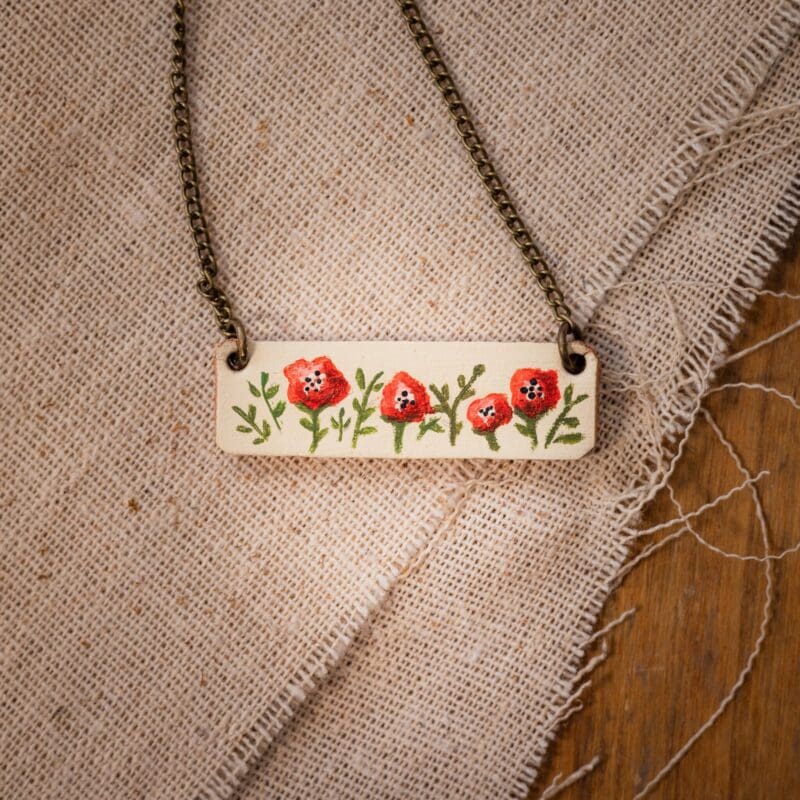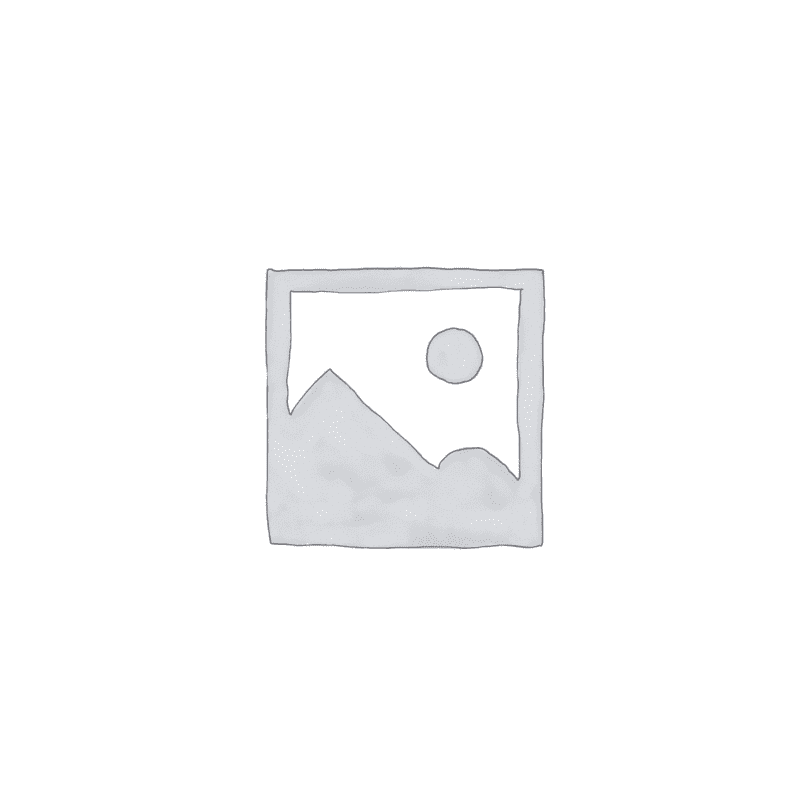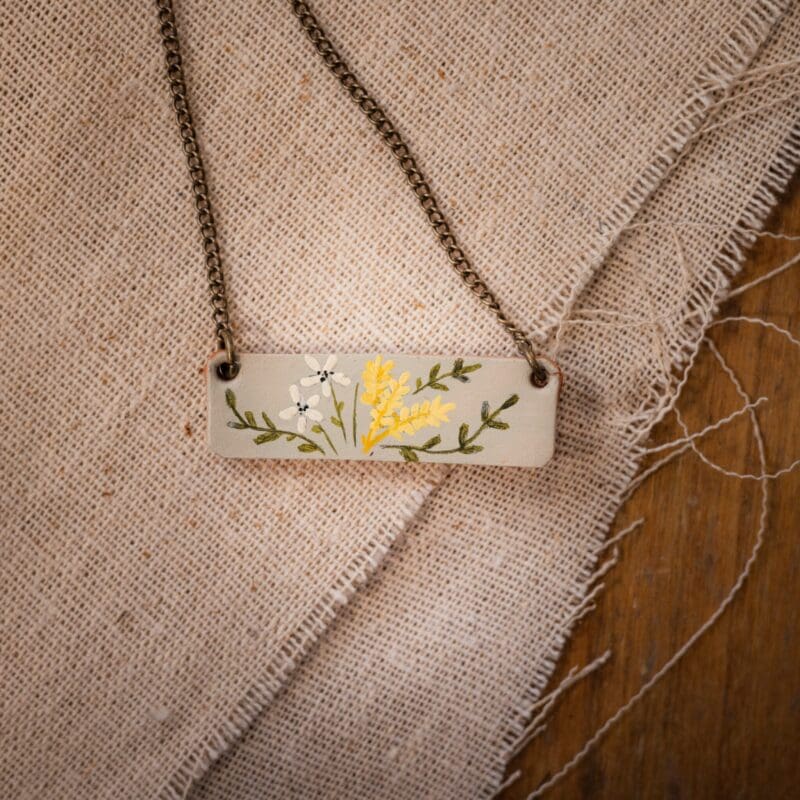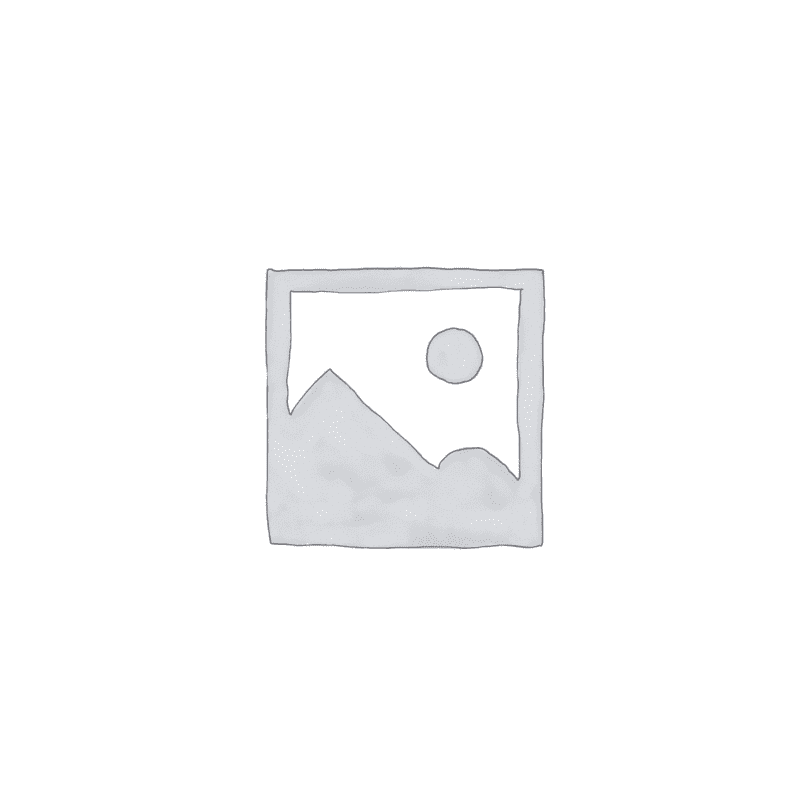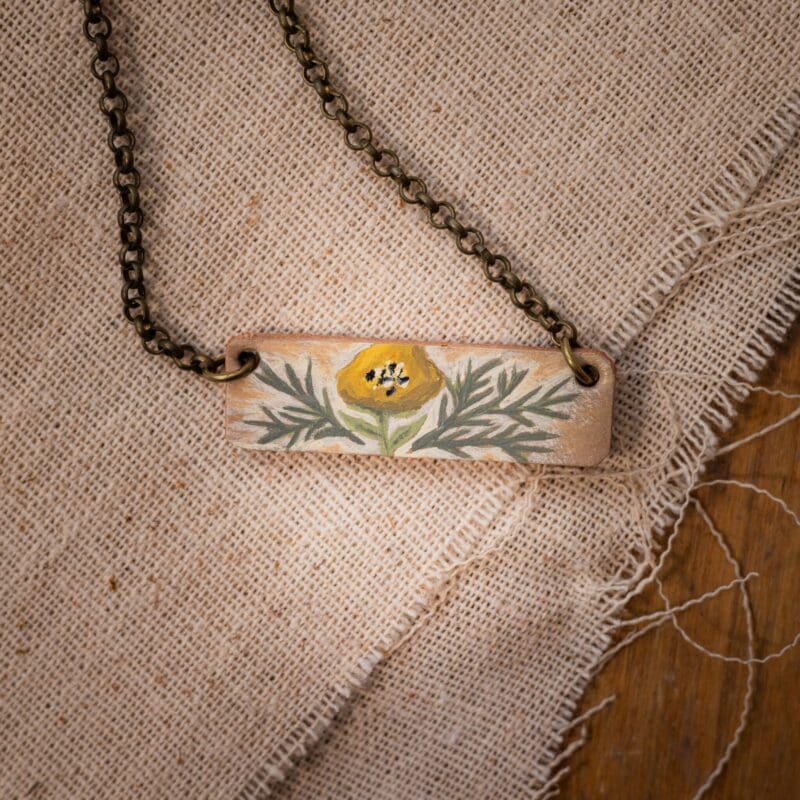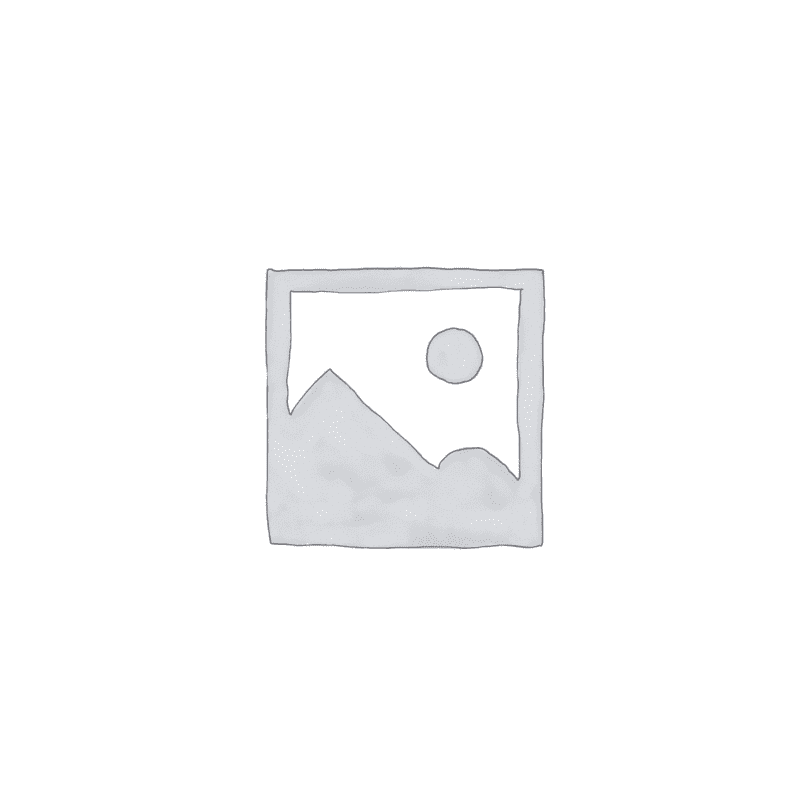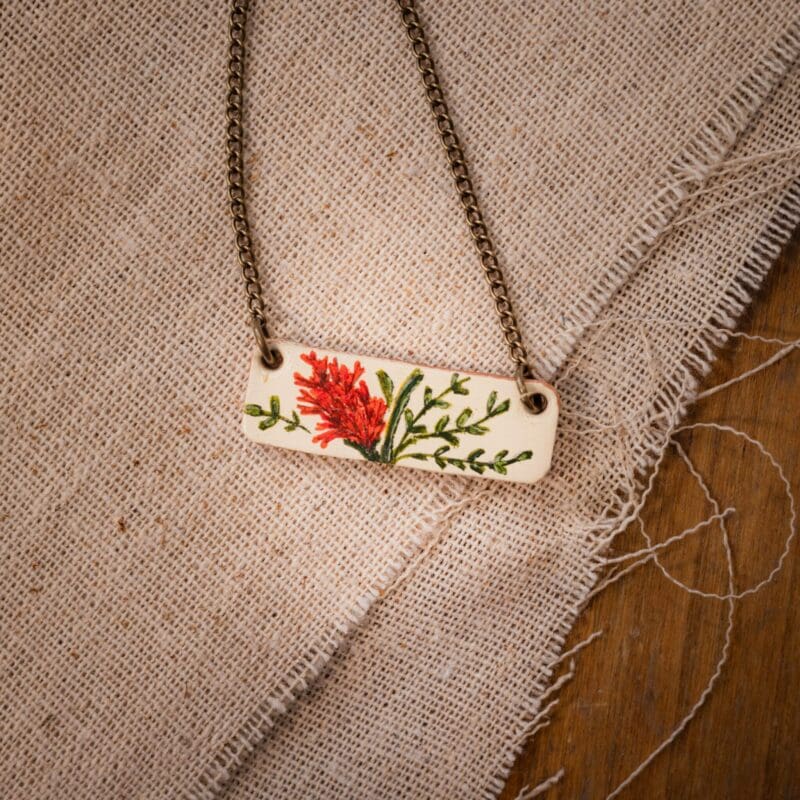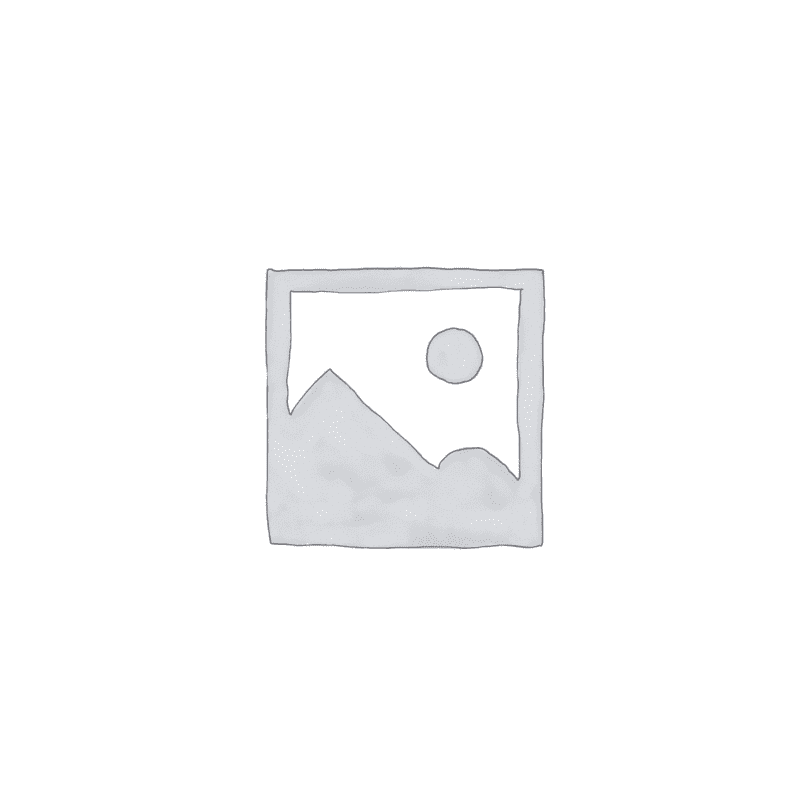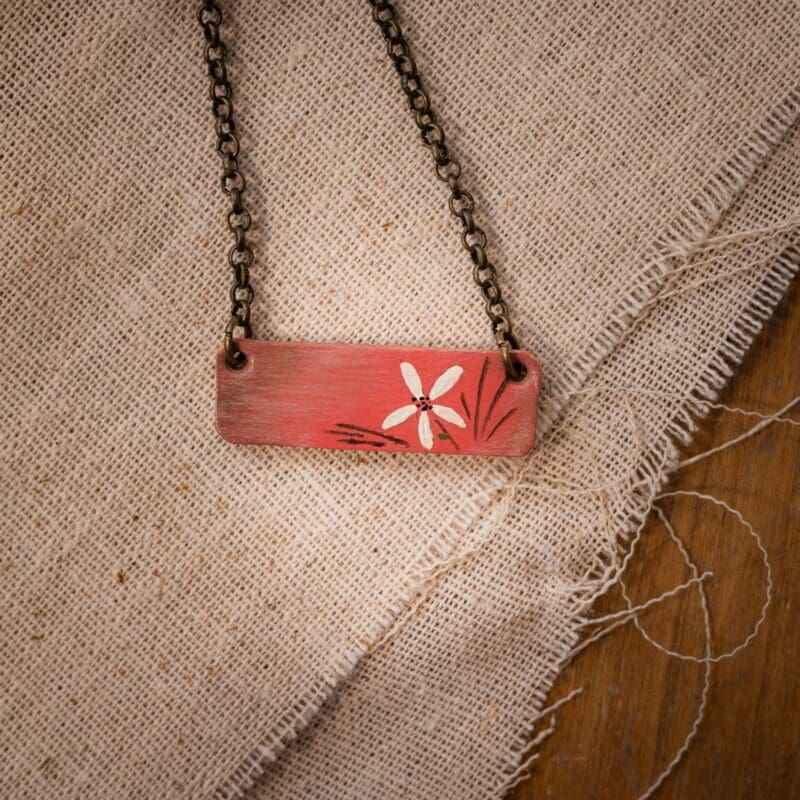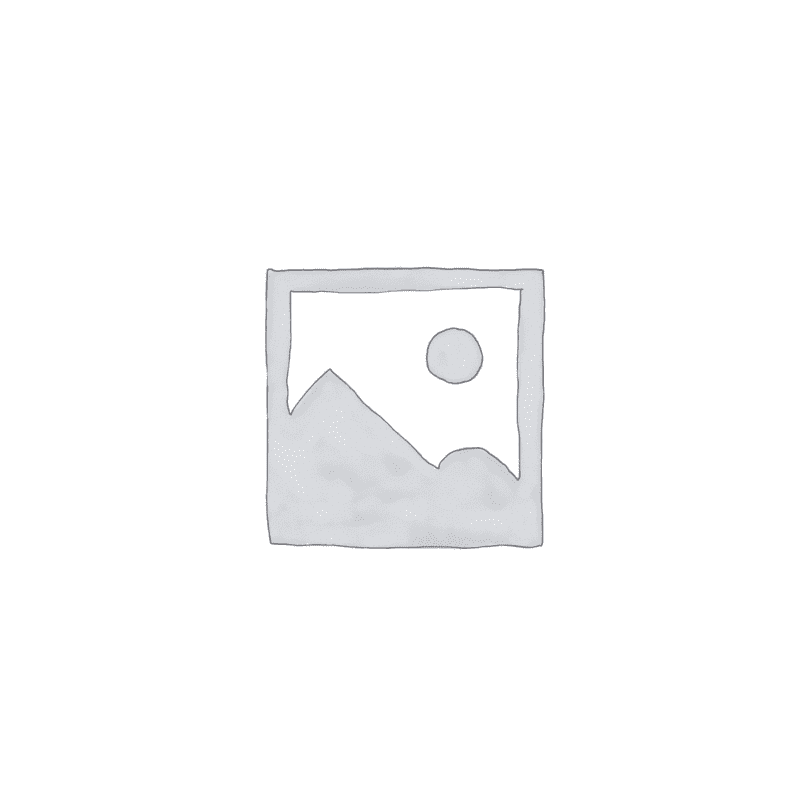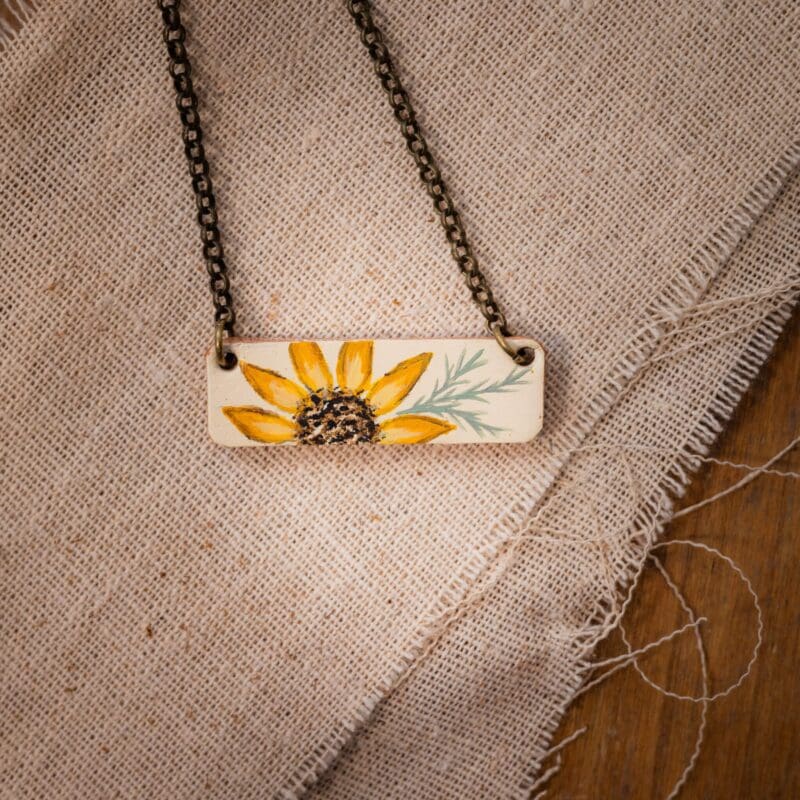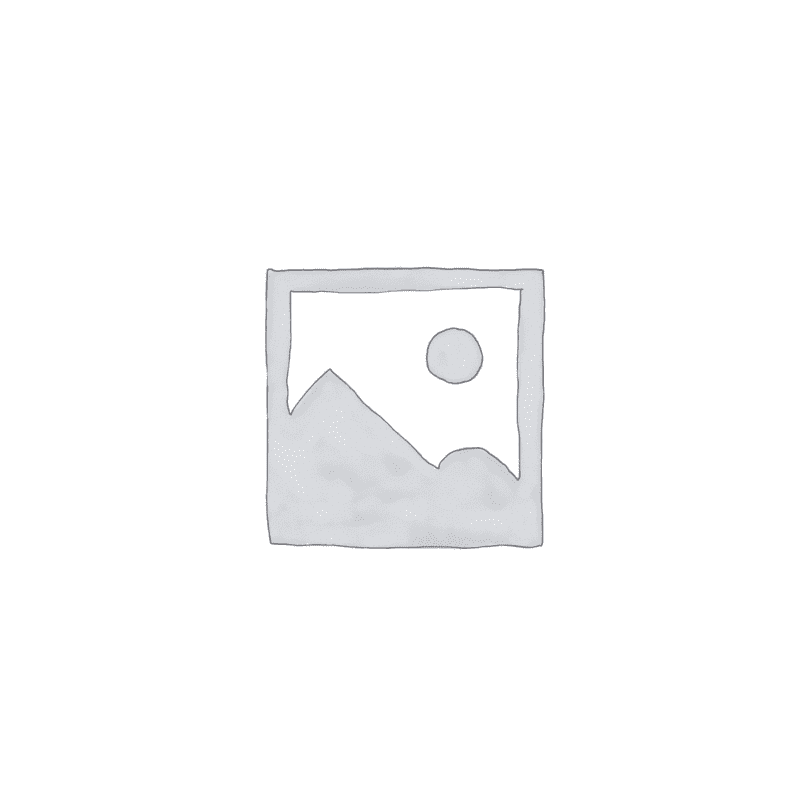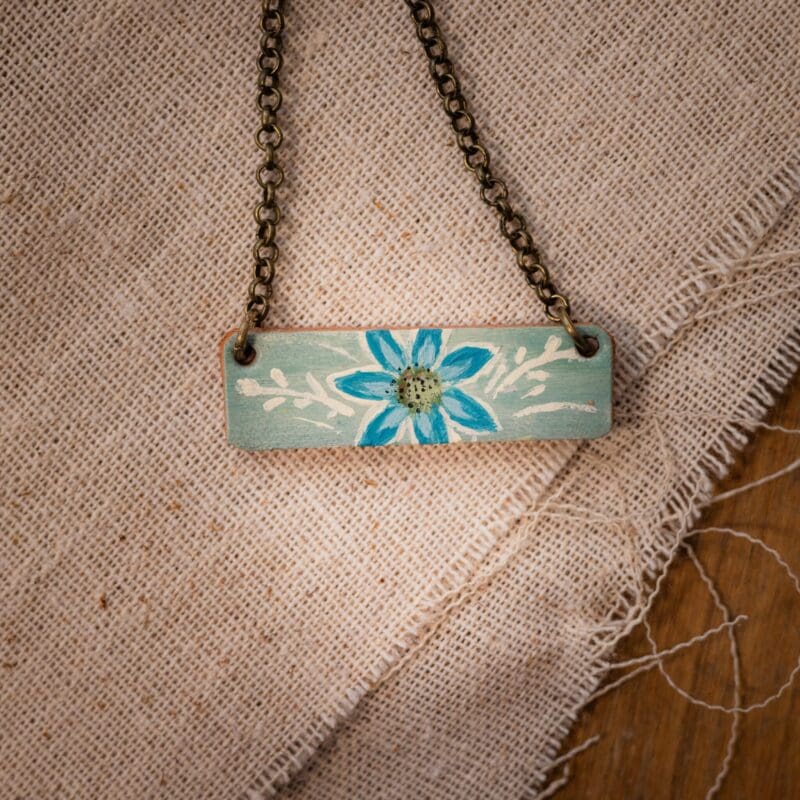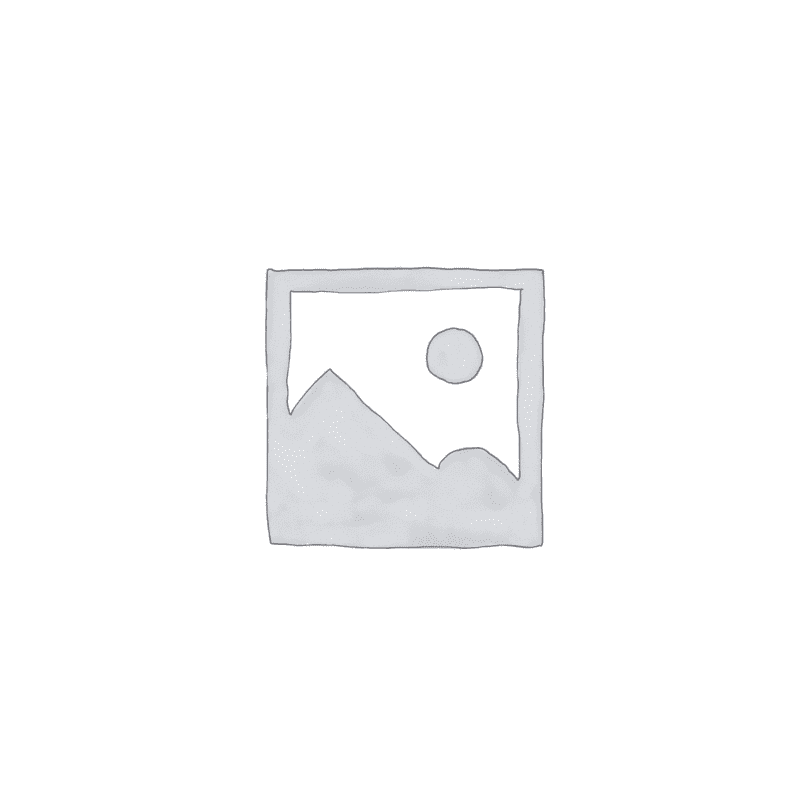 Leather Bar Necklace
Hand crafted by local artisan Alyssa Olson
Each necklace is 100% unique
Hand painted leather
Painted to represent species from our inventory
Bar necklaces measure 16″ long
---
---
Our Great Basin Seed leather bar necklaces are hand crafted by local artisan Alyssa Olson. Each necklace is hand painted with the likeness of plants from the Great Basin. Choose from colorful species like sagebrush, globemallow, flax, poppy, daisy, grain sheaves, and many more.
Alyssa meticulously hand cuts every necklace from genuine cowhide and paints every set with unique artwork. No two are alike. Each is given a unique serial number so the item pictured that you purchase is the ACTUAL set we ship to you. The hardware is antique brass.
To learn more about Alyssa, scroll down through the page. Alyssa is the receptionist here at Great Basin Seed AND she fulfills and ships all internet orders. Give us a call – you might get a chance to visit with her!
Great Basin Seed Leather Bar Necklaces
Hand painted leather bar necklace...
Each and every Great Basin Seed Leather Bar Necklace is hand crafted and totally unique. Each is painted to represent a signature product in our line of natives seeds from the west: sagebrush, wildflowers, grains and grasses.
Available with 16″ antique brass chain.
About the artisan:
Hey y'all!  I'm Alyssa, the maker/painter around here. A few of my favorite things are fringe, a smooth two-step partner, and my trusty ol' grey pony. 
People often ask how I got started painting and making leather jewelry. I have loved to draw and doodle on paper since I was small. I took a few art classes in high school and college – nothing too serious. I married and then found out we were having identical twin girls a few years later. My life dramatically changed and I needed something for myself that I could still do from home. Being on my own with my horses has always been my happy place, so since I couldn't ride horses as much, I started to paint. That's when Desert Sage Designs was created.
In addition to being a skilled artisan, Alyssa is also the person who answers our phone when you call Great Basin Seed! And, she ships all web orders! Alyssa is pictured here with her husband and their twin daughters.
My pieces are all hand painted. No two designs are just alike. I do not use stencils, so you'll be wearing an original. Materials are hand gathered, measured and hand cut from various leather hides to be painted. Once the design work is completed, edges are beveled, smoothed, buffed, and sealed. Antique brass is used for all metal to created a western rustic look to your jewelry. 
Thanks for checking out my work. I hope you enjoy every piece.
Who is Great Basin Seed?
Great Basin Seed is a seed company that specializes in seed sales and consultation for home, ranch, farm, range and reclamation. We have been a leader in the seed industry since 1974.
Our History
We've been in the seed business since 1974.
What We Offer
We offer seed for home, farm, ranch, range and reclamation projects.
Meet the Gang
We have the best employees in the world! We are proud of the work they do, and trust them to serve you!
Right: Company founder Lloyd and his wife Paula Stevens in a wildflower seed production field circa 1977
Quick Plant Facts
| | |
| --- | --- |
| Choose Color/Style | Great Basin – N0001, Showy Goldeneye – N0002, Black Eye Susan – N0003, Daisy – E0004, Blue Poppy – N0005, Daisy – N0006, White Poppy – N0007, Globemallow – N0008, Red Poppy – N0009, White Daisy – N0010, Golden Poppy – N0011, Indian Paintbrush – N0012, White Daisy – N0013, Sunflower – N0014, Blue Daisy – N0015 |