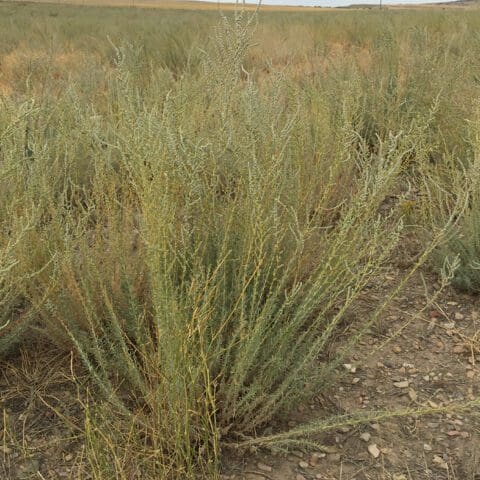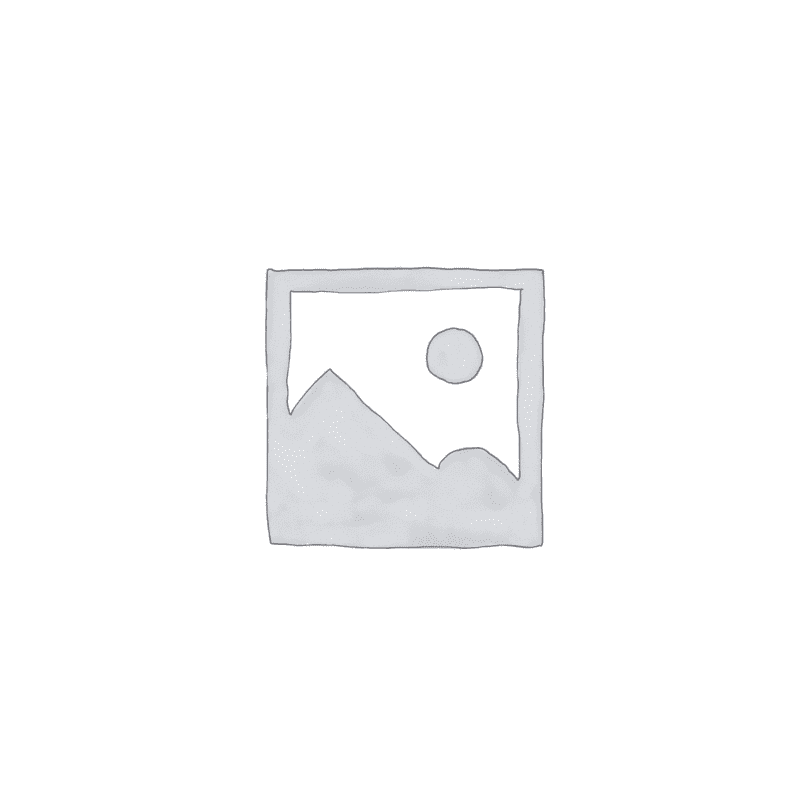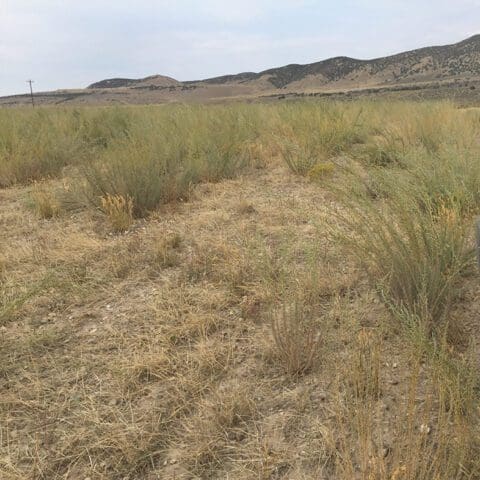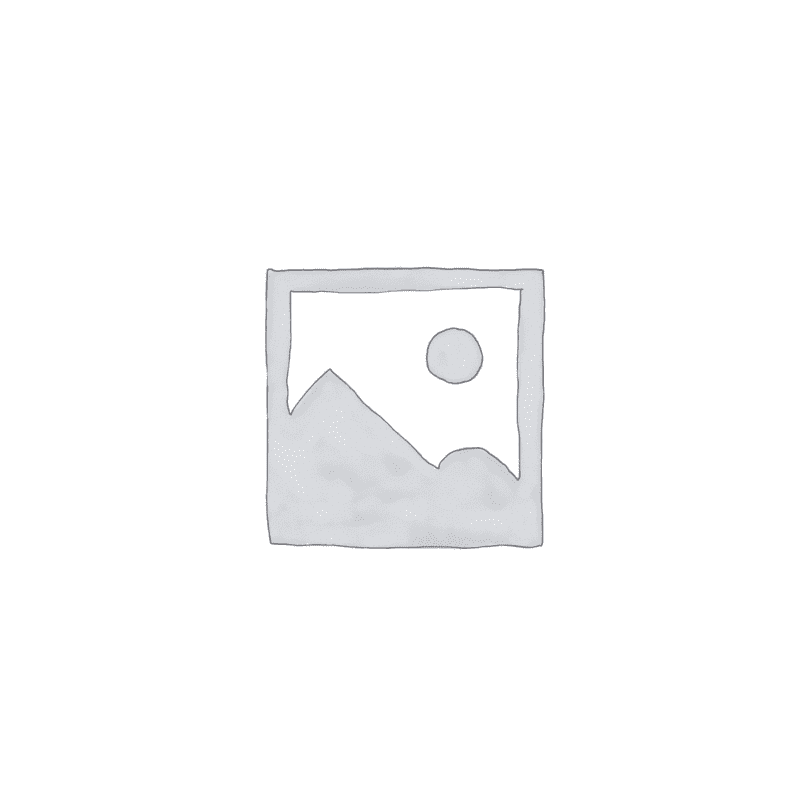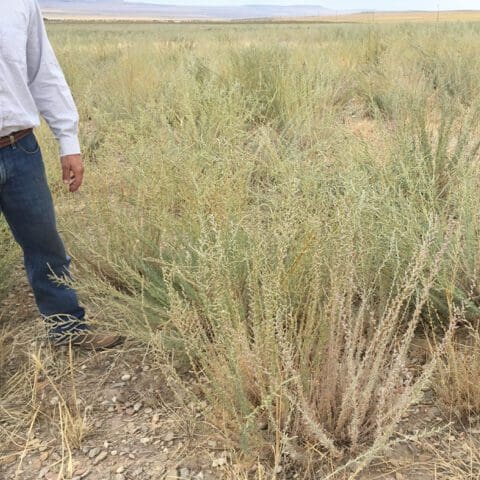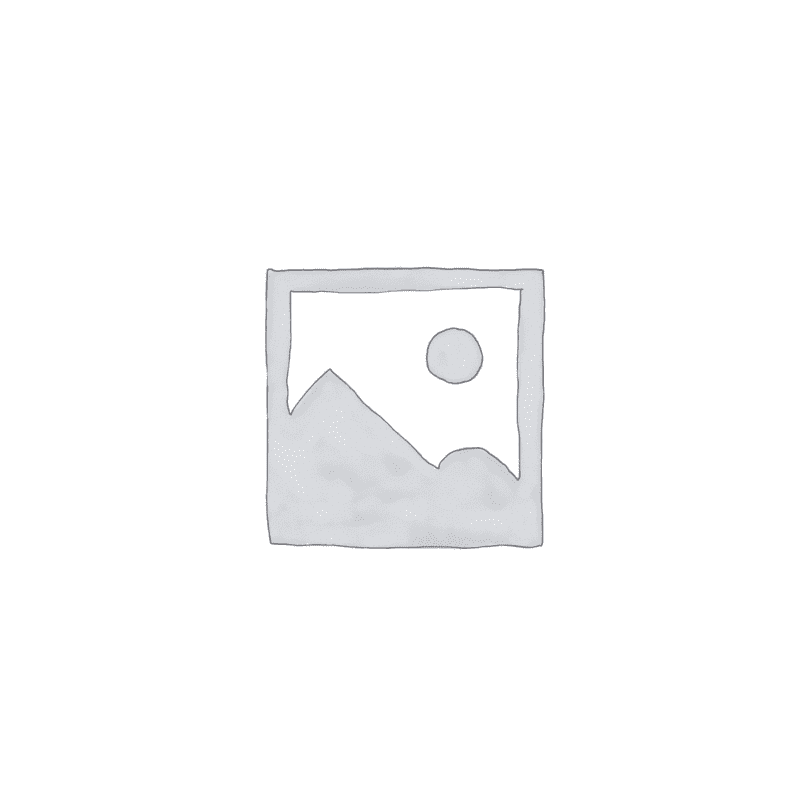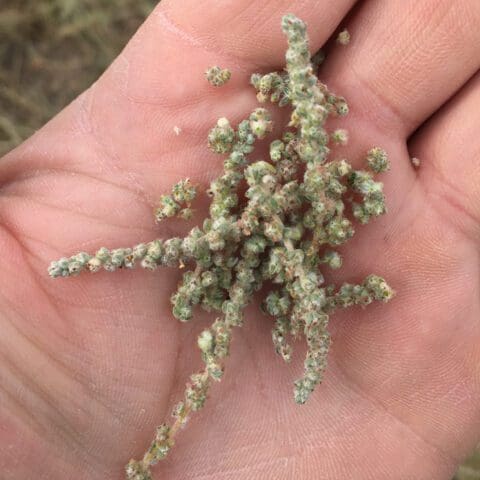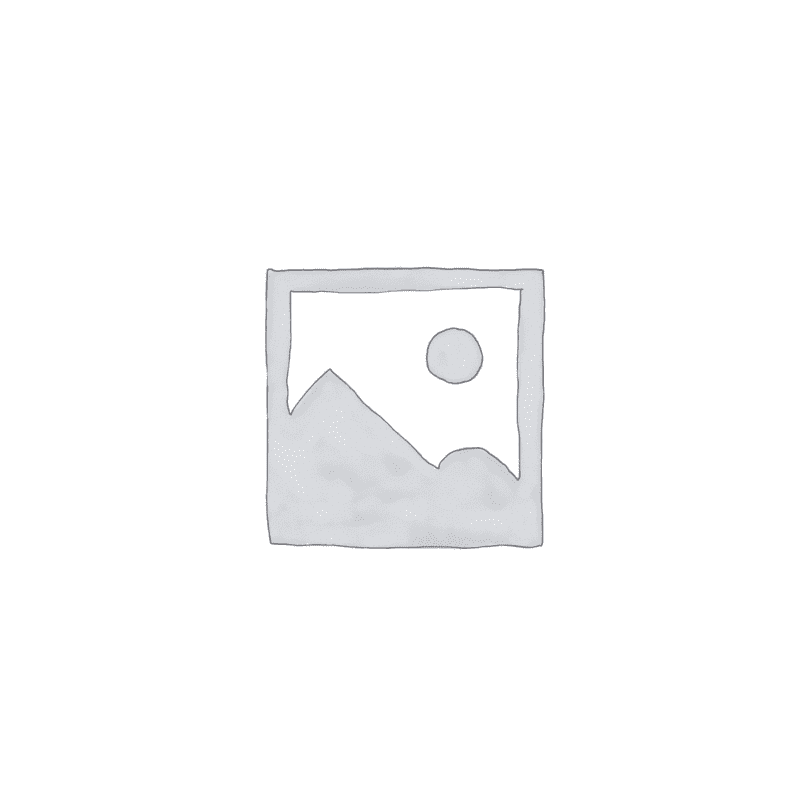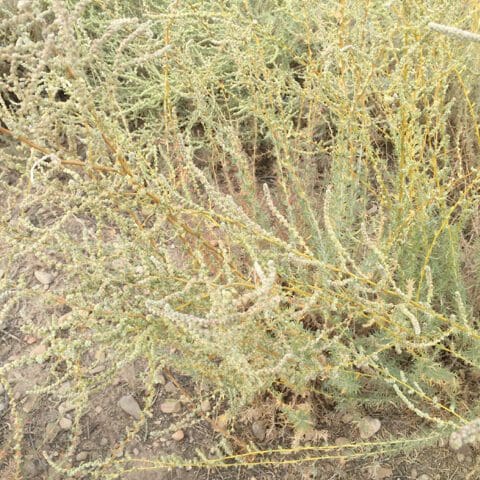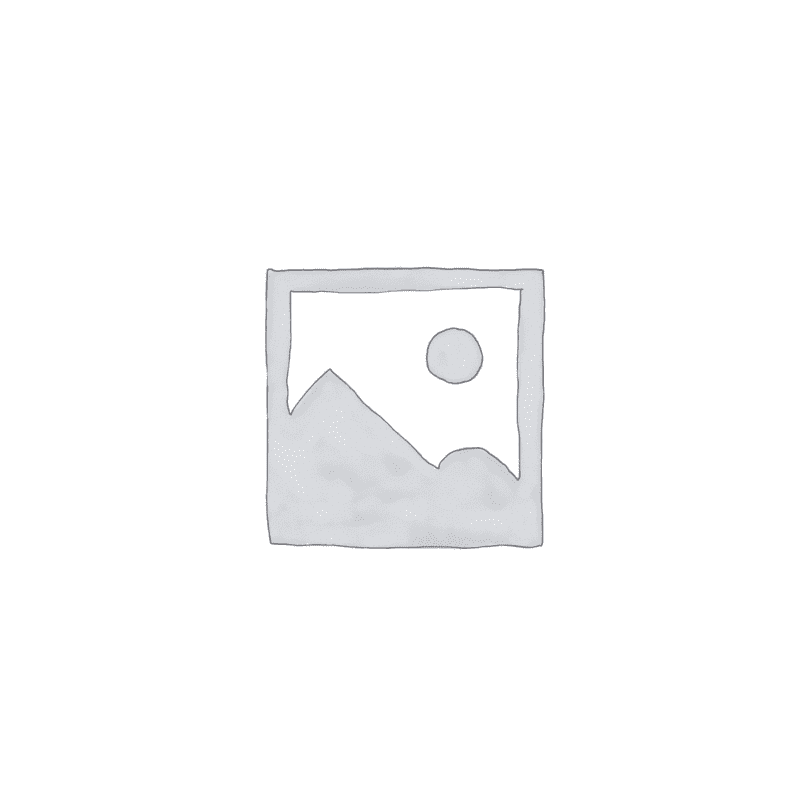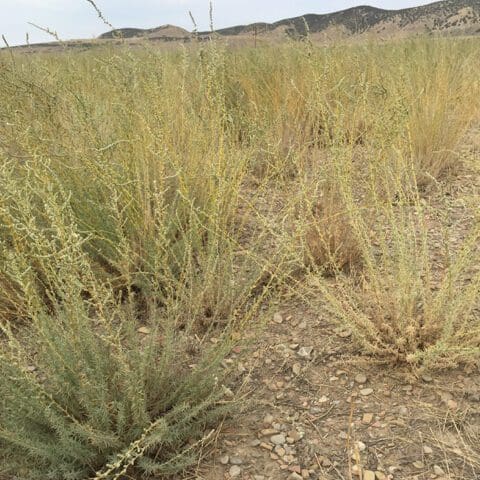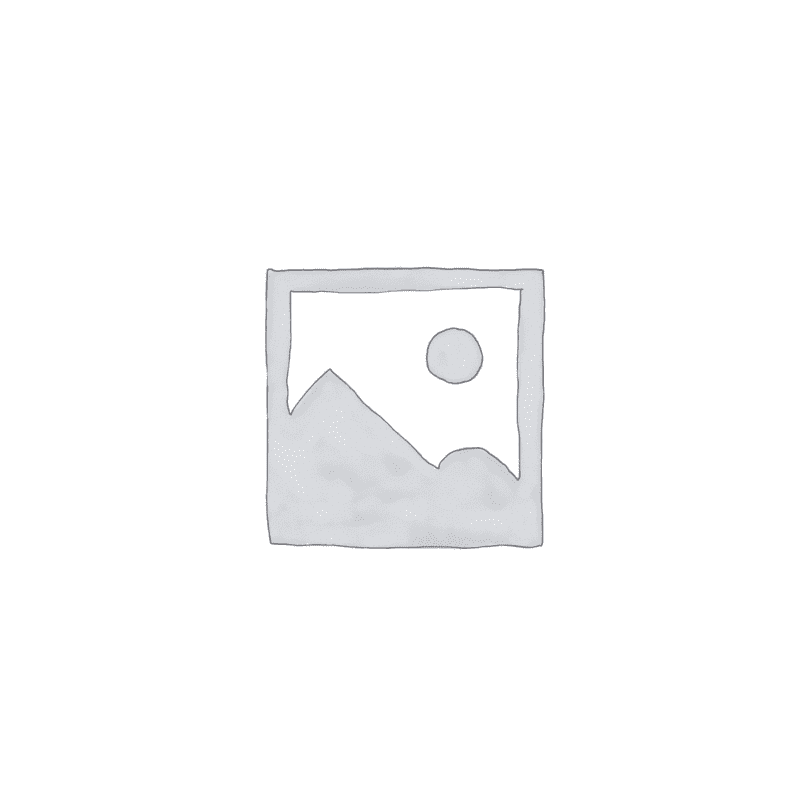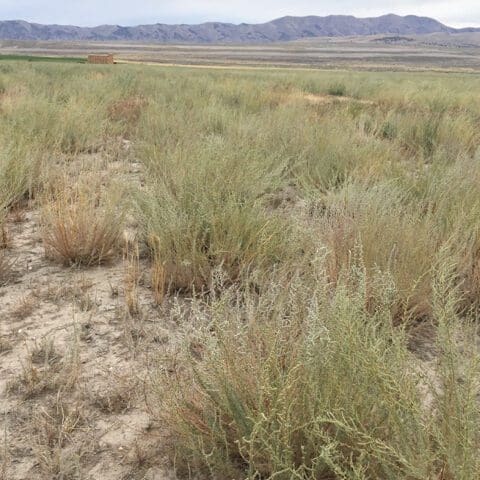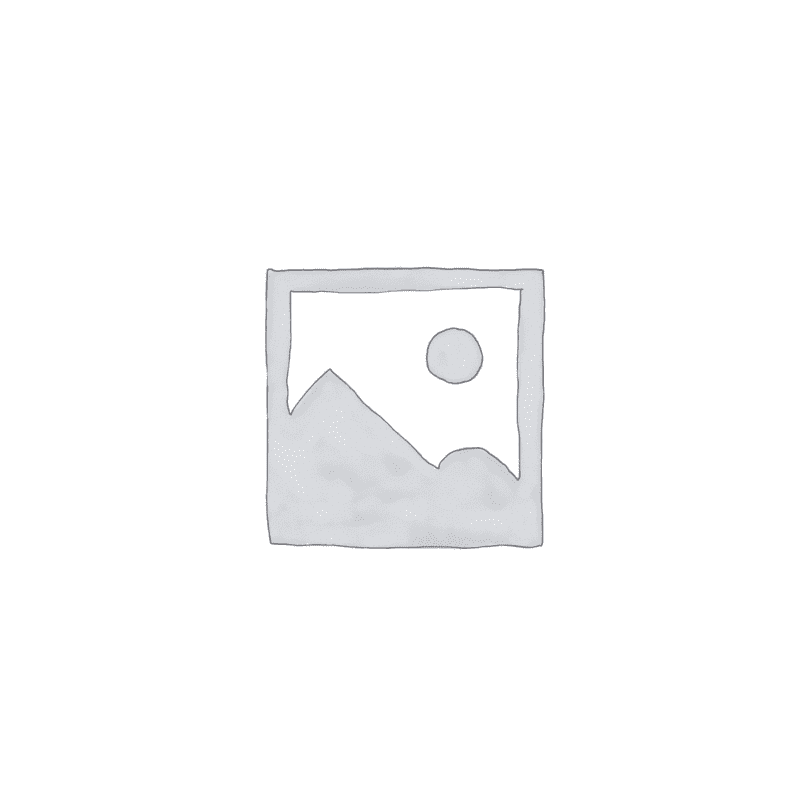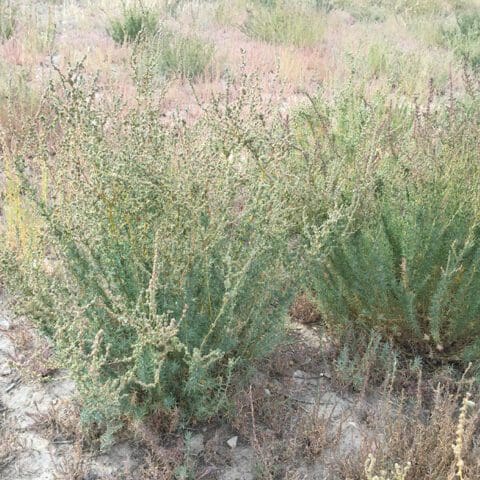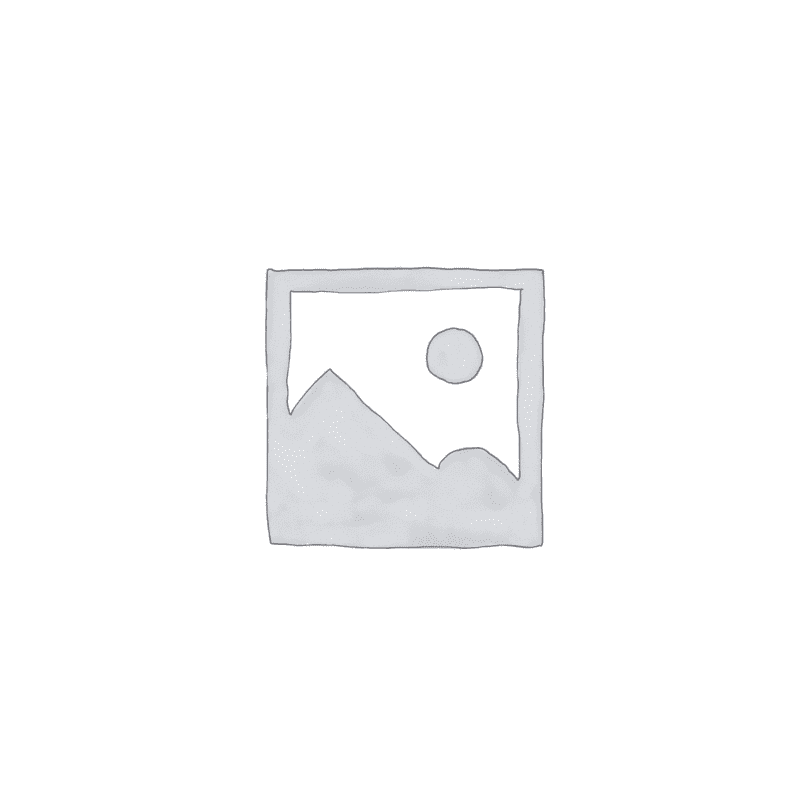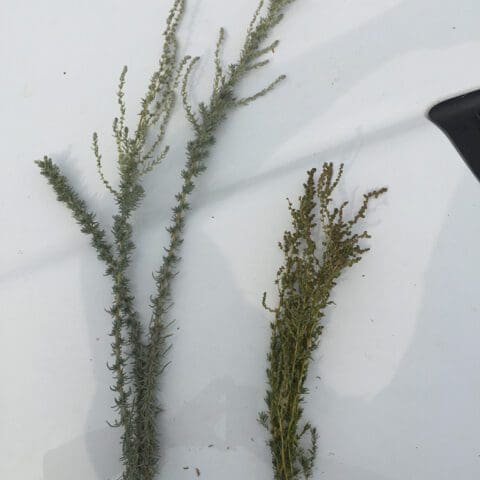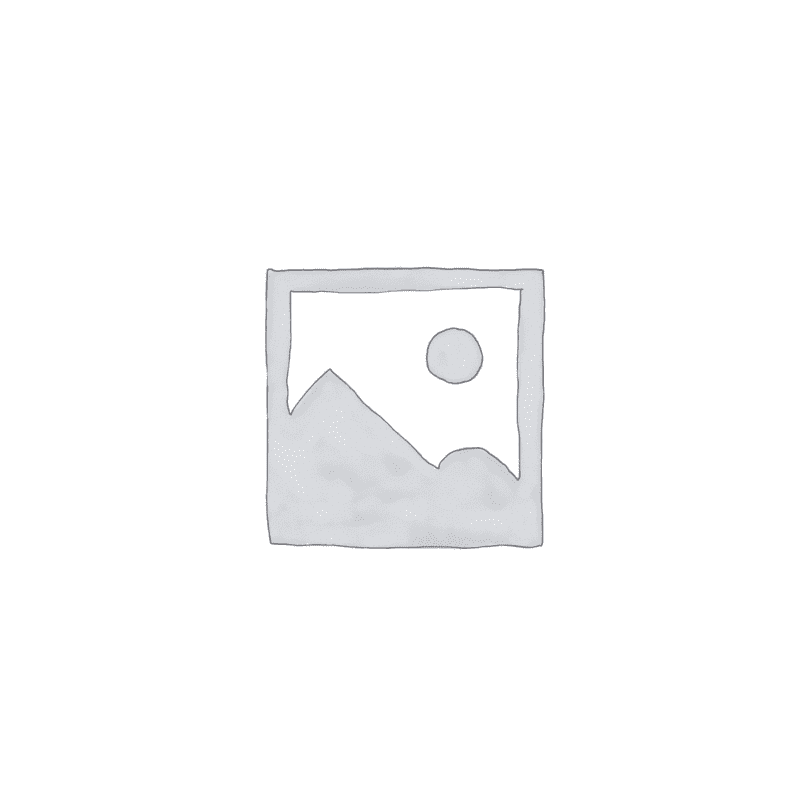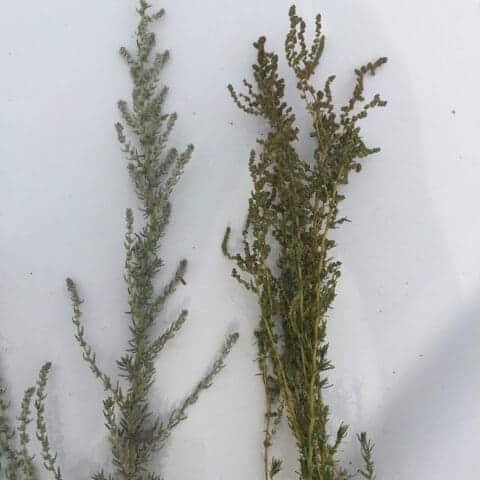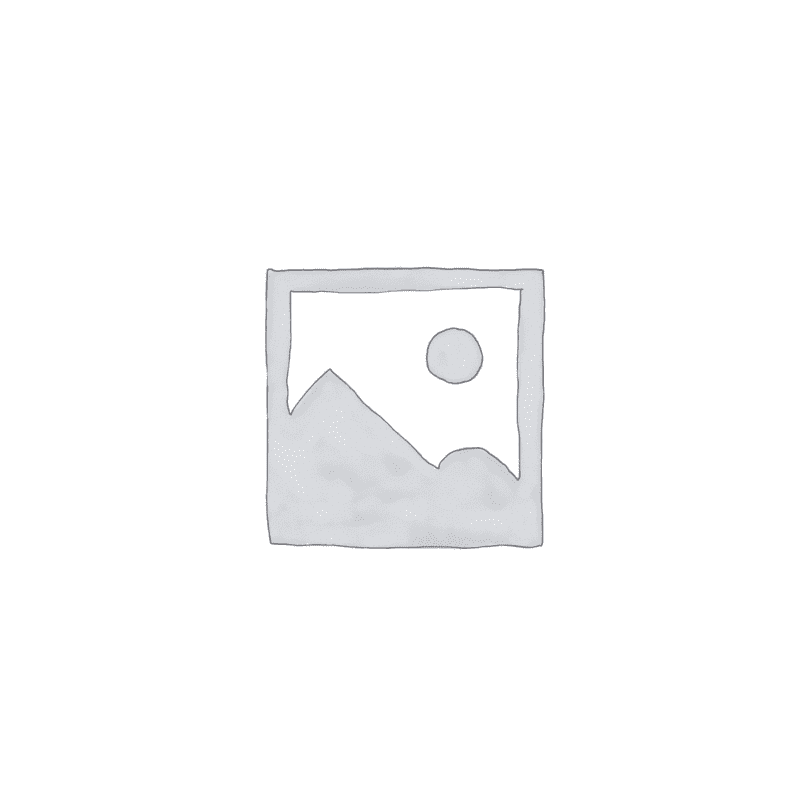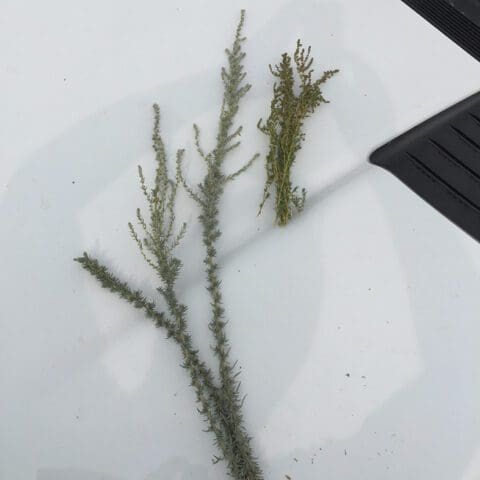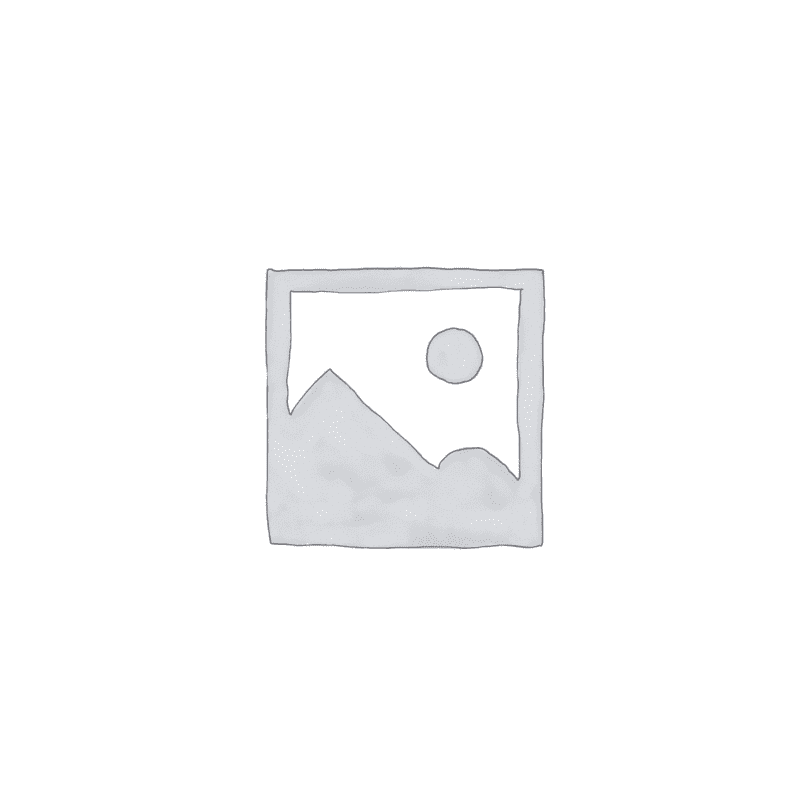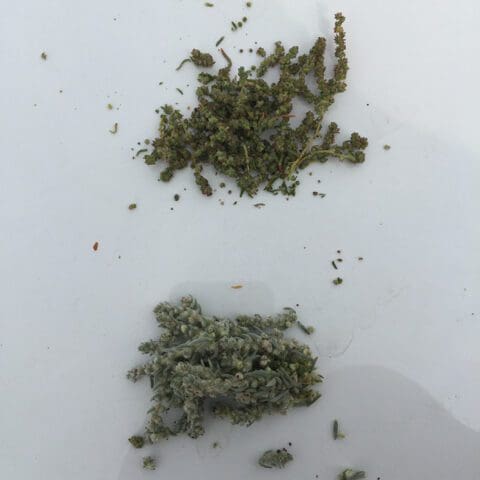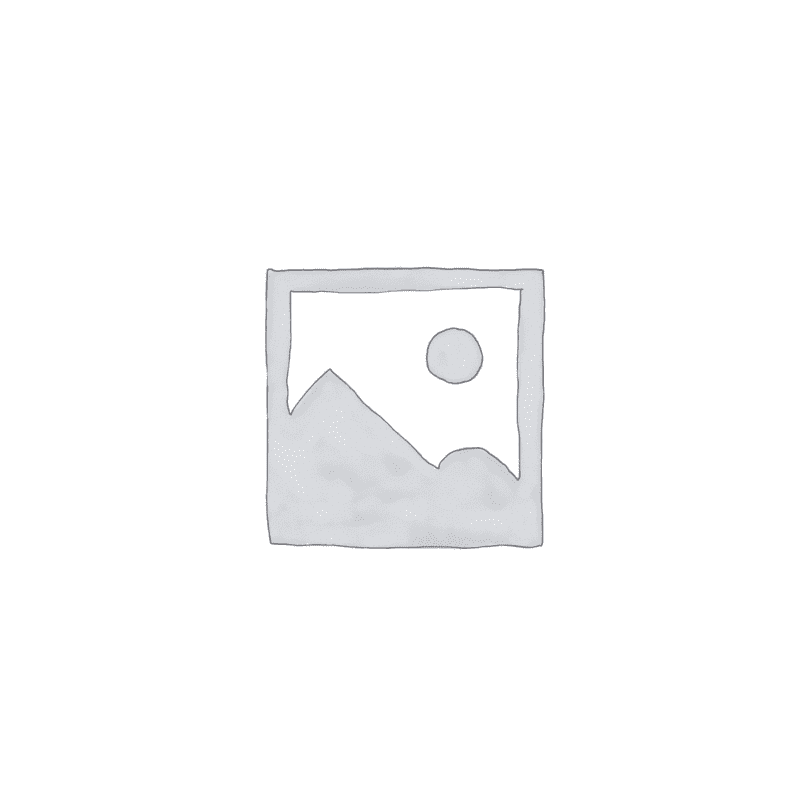 Snowstorm Forage Kochia
Scientific name: Bassia prostrata grisea
Grows up to 40″ tall
Produces called forage than Immigrant
Better digestibility than Immigrant Forage Kochia
Out of stock
---
---
Snowstorm Forage Kochia (Bassia prostrata grisea) was released 2012 by the USDA-ARS and the Utah Agricultural Experiment Station. The source material originated in Uzbekistan. It is grey-green in color. It sets seed about two weeks earlier than Immigrant Forage Kochia and reaches full maturity in early to mid November.
Immigrant Forage Kochia (Bassia prostrate ssp. vivescens) has the ability to considerably increase rangeland productivity. Studies indicate that it can have a sixfold increase. It also provides critical protein for wildlife and livestock in the fall and winter.  However, Immigrant is easily covered by snow and can be difficult or impossible to feed in deep snow conditions.
Snowstorm Forage Kochia is considerably taller than Immigrant and grows up to 40″ tall. It was released for its ability to extend above snow level, allowing it to be browsed even in heavy, deep snowpack. The result is better access to forage during fall and winter, effectively extending the grazing season. In field comparisons with Immigrant, Snowstorm was taller, produced more forage and had higher protein content, and better digestibility.
Observations from our growers and ranchers indicate that when given a choice between Snowstorm and Immigrant kochia, cattle prefer the more succulent Immigrant Forage Kochia and will feed on it first. However, this may simply represent a palatability preference and eventually Snowstorm will be consumed by livestock. Snowstorm provides ranchers and land managers a taller forage kochia cultivar capable of increasing carrying capacity and nutritional content of fall and winter range.
Who is Great Basin Seed?
Great Basin Seed is a seed company that specializes in seed sales and consultation for home, ranch, farm, range and reclamation. We have been a leader in the seed industry since 1974.
Our History
We've been in the seed business since 1974.
What We Offer
We offer seed for home, farm, ranch, range and reclamation projects.
Meet the Gang
We have the best employees in the world! We are proud of the work they do, and trust them to serve you!
Right: Company founder Lloyd and his wife Paula Stevens in a wildflower seed production field circa 1977
Additional Information
| | |
| --- | --- |
| Common Name: | Snowstorm Forage Kochia |
| Scientific Name: | |
| Lifespan: | |
| Native or Introduced: | |
| Plant Type: | |
| Seeds per lb. | |
| Growth Height: | |
| Root Form: | |
| Planting Rate: | |
| Minimum Precipitation: | |
| Best Time to Sow: | |
| Max Sowing Depth: | |
| Growth Season: | |
| Sun & Shade Tolerance: | Full Sun |
| Elevation of Occurance: | |
| Hardiness Zones | |
Best Kochia establishment comes from dormant fall or winter seedings which allow the seed to germinate and begin growth very early in the spring. Seed should be broadcast,aerially seeded, or drilled onto the soil surface which has been lightly disturbed by harrowing or spread directly onto snow. Seed drilled and/or pressed into soil to depths more than 1/16 inches (1.5 mm) will rarely germinate or establish. DO NOT BURY SEED!!
For wildlife plantings, forage kochia should be used as part of a seed mixture. Seeding rates range from 0.025 to 0.25 lb PLS per acre depending on conditions and objectives. Planting 0.025 lb PLS per acre as a seed mixture component provides approximately 400 plants per acre (Ogle et al., 2006)
For greenstrip plantings or where forage kochia is planted as a monoculture with a drill and seed is pressed into soil, higher seeding rates (2.0 – 3.0 lb/acre or 18 to 27 seeds/ft2) are recommended to create a thick stand of kochia with smaller, lower-growing plants, which provide little fuel for wildfires and reduces annual weed production. Under greenstrip conditions, when seed is broadcast planted, seeding rates should be increased to 3.0- 4.0 lb/acre or 27 to 36 seeds/ft2.
Seed production fields should be planted at a rate of 1.5 lb PLS per acre. Higher rates will result in plants competing with one another for available water and resources, effecting seed production.
Seed needs to be dried to less than 9 percent moisture and stored in cool, dry conditions, 36 to 50º F (2.2 to 10º C).