Great Basin Seed began selling Cache Meadow Brome as soon as it was released to the public. It has become a "staple" item in our Irrigated Pasture Mix. It has a proven track record and is asked for by name. We recommend you consider it as a component of your planting program.
Cache was derived from selections of Regar, Fleet and Paddock and was selected for improved seedling establishment and increased forage yields on irrigated and semi-irrigated pastures in the Intermountain and Northern Great Plains regions of the western United States. We have used as a stand-alone item but it is most frequently used as a component in a pasture mix.
Cache Meadow Brome has proven to be very drought tolerant for a meadow brome and it demonstrates excellent regrowth. It tolerates spring frost, and as a result it greens up early. It's rapid regrowth makes it an ideal choice for intensive grazing.
Cache Meadow Brome was developed by the USDA-ARS, Forage and Range Research Laboratory at Utah State University, Logan, UT and was released in 2004 with Plant Variety Protection (PVP).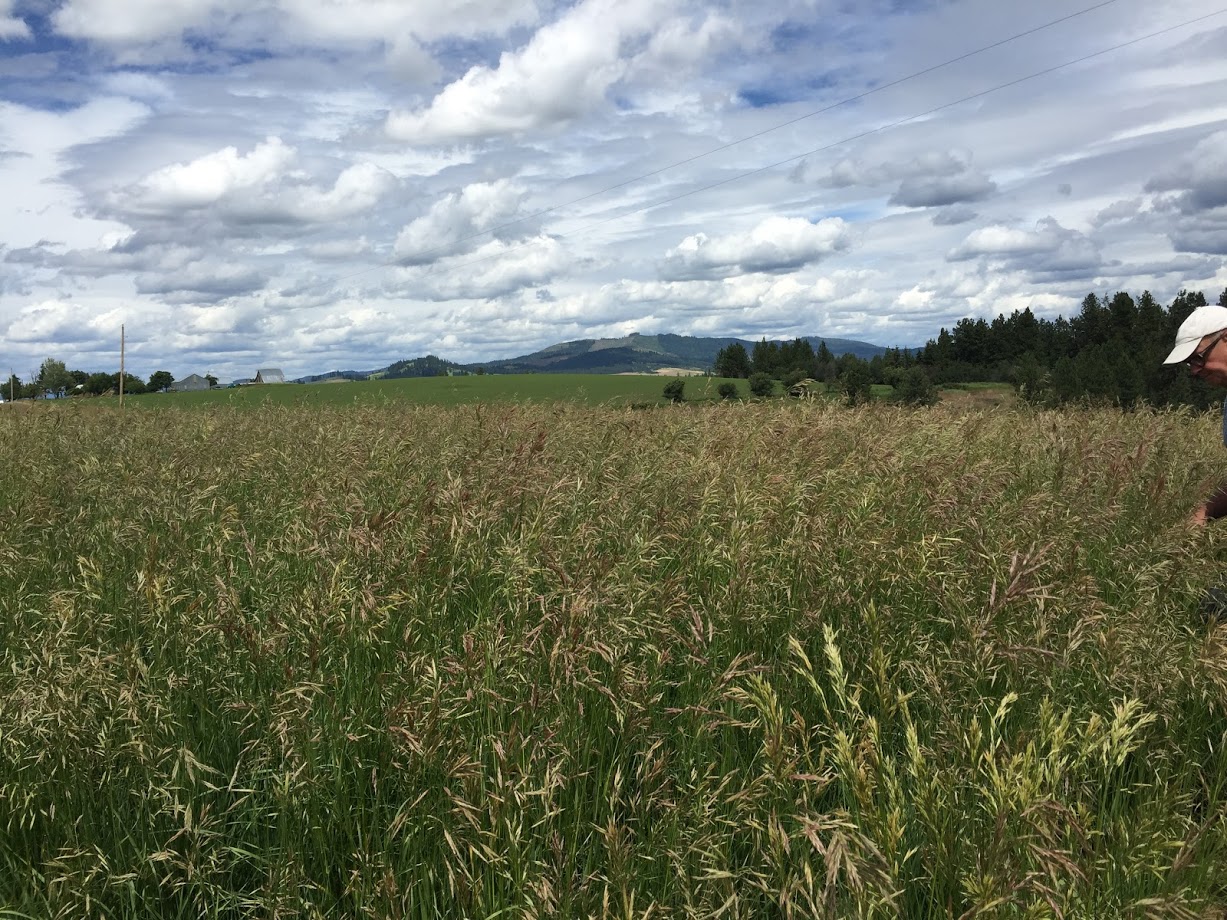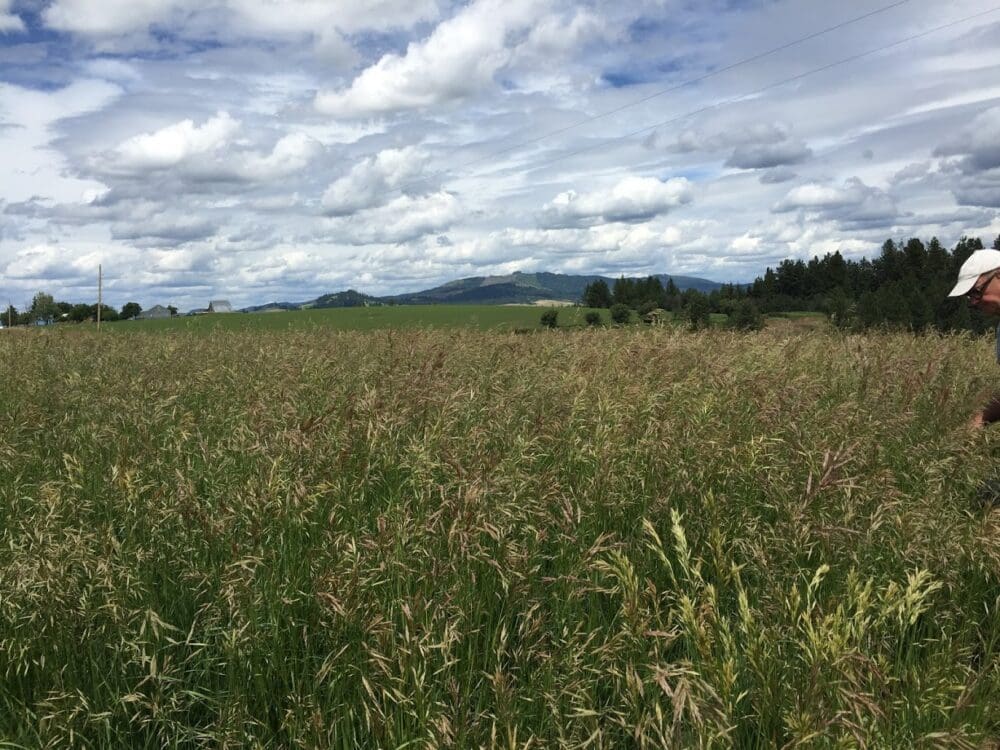 Cache Meadow Brome
Meadow Bromegrass
Long lived cool season perennial
Excellent forage for big game animals and waterfowl
Recommended in grass-legume mixes
Excellent for nesting, brood rearing, escape, and winter cover for upland wildlife
Less aggressive than Smooth Brome
Highly palatable and widely used for hay, pasture and 

forage production