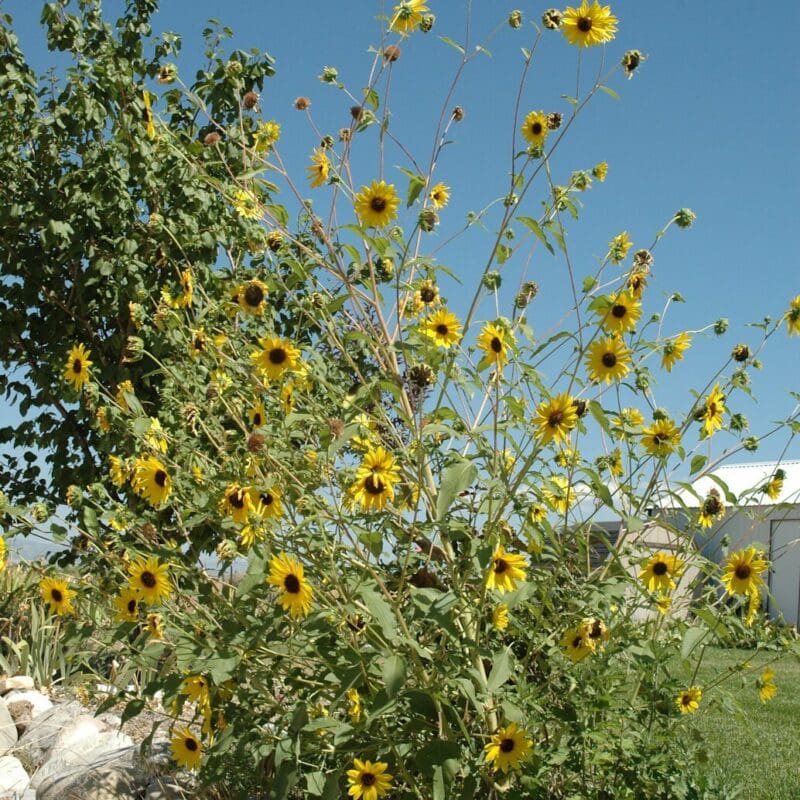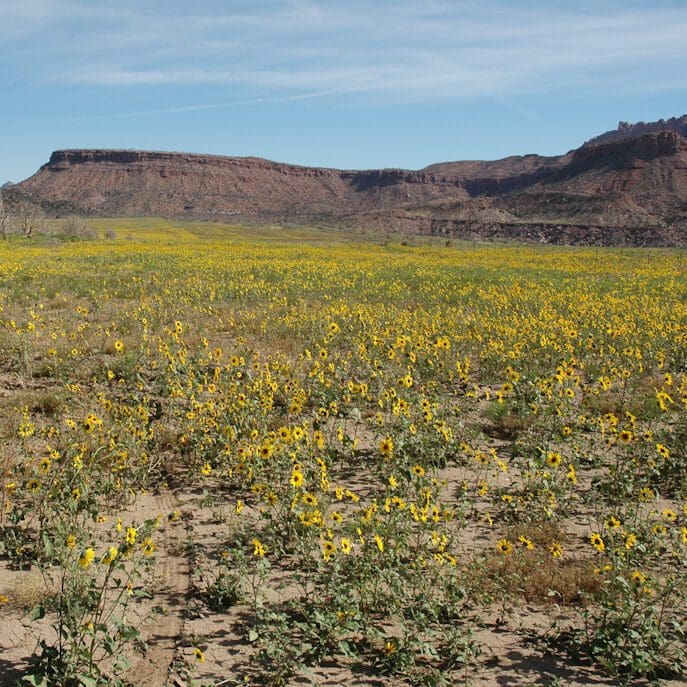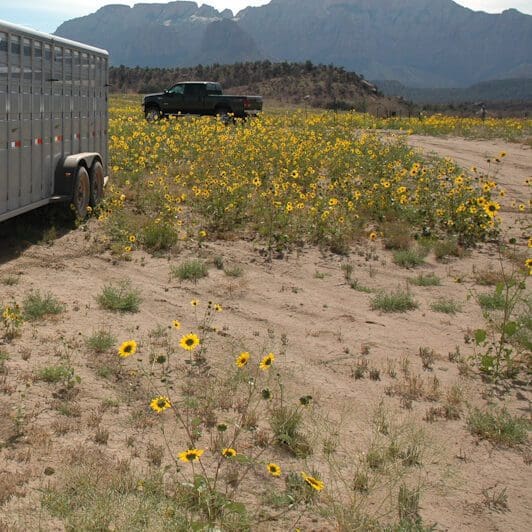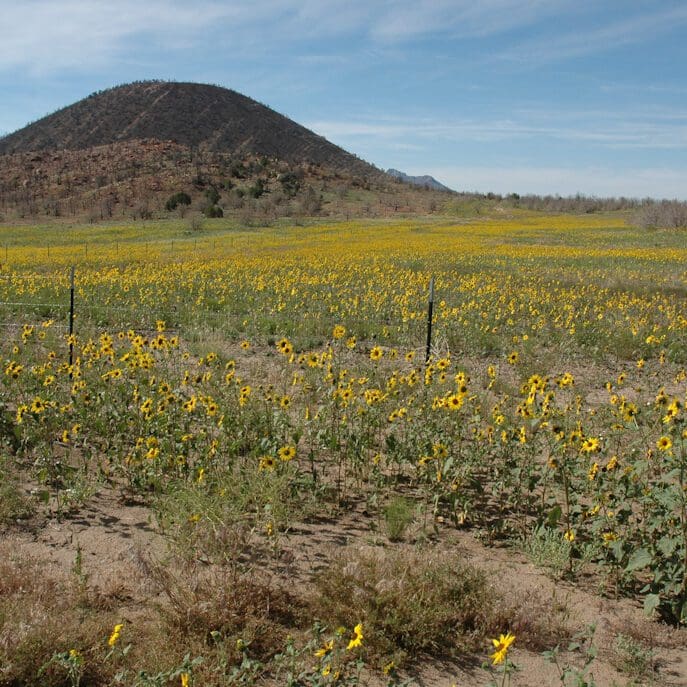 Annual Sunflower
Widespread, native
Commonly occurs in open fields, roadsides
Needs full sun
Not to be confused with the large, cultivated, edible varieties
---
---
Product Description
Annual Sunflower (Helianthus annuus) is common and widespread. It is a native and in the case of many varieties, a domesticated crop. In some areas it is so prolific it is considered a roadside weed.  It is common in open sites in many different habitats throughout North America, southern Canada, and Mexico. Annual sunflower should not be confused with the large, cultivated, edible varieties.
The name "Helianthus" comes from the Greek helios anthos, meaning "sun flower", the species name annuus means "annual."
Sunflowers need full sun. They are especially prominent along roadsides and disturbed areas, making them a good ingredient for reclamation and stablilization mixes. Sunflowers are an important species for wildlife habitat improvement, especially for birds. Annual Sunflower is a common component in pollinator mixes.
***click the "Additional Information" tab for more seed facts.
Quick Plant Facts
| | |
| --- | --- |
| Common Name: | Common Sunflower, Wild Annual Sunflower |
| Scientific Name: | |
| Native or Introduced: | |
| Lifespan: | |
| Plant Type: | |
| Seed Count | 58,000 seeds/lb. |
| Zone Map | comingsoon.gif |
| Growth Height: | |
| Minimum Precipitation: | |
| Planting Rate: | |
| Best Time to Sow: | |
| Max Sowing Depth: | |
| Root Form: | |
| Growth Season: | |
| Sun & Shade Tolerance: | Full Sun, Shade Intolerant |
| pH Tolerance: | |