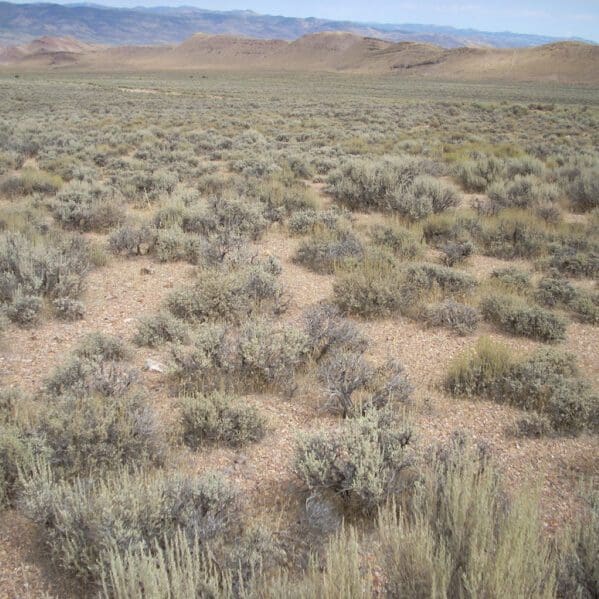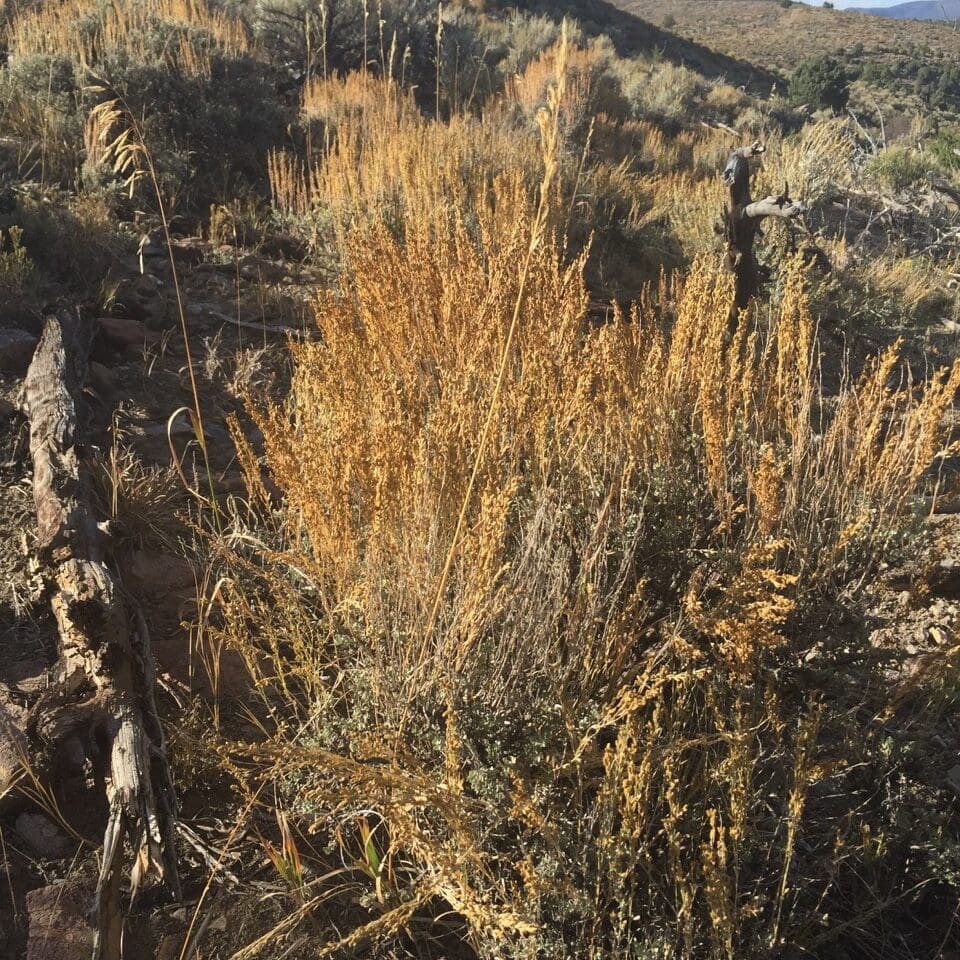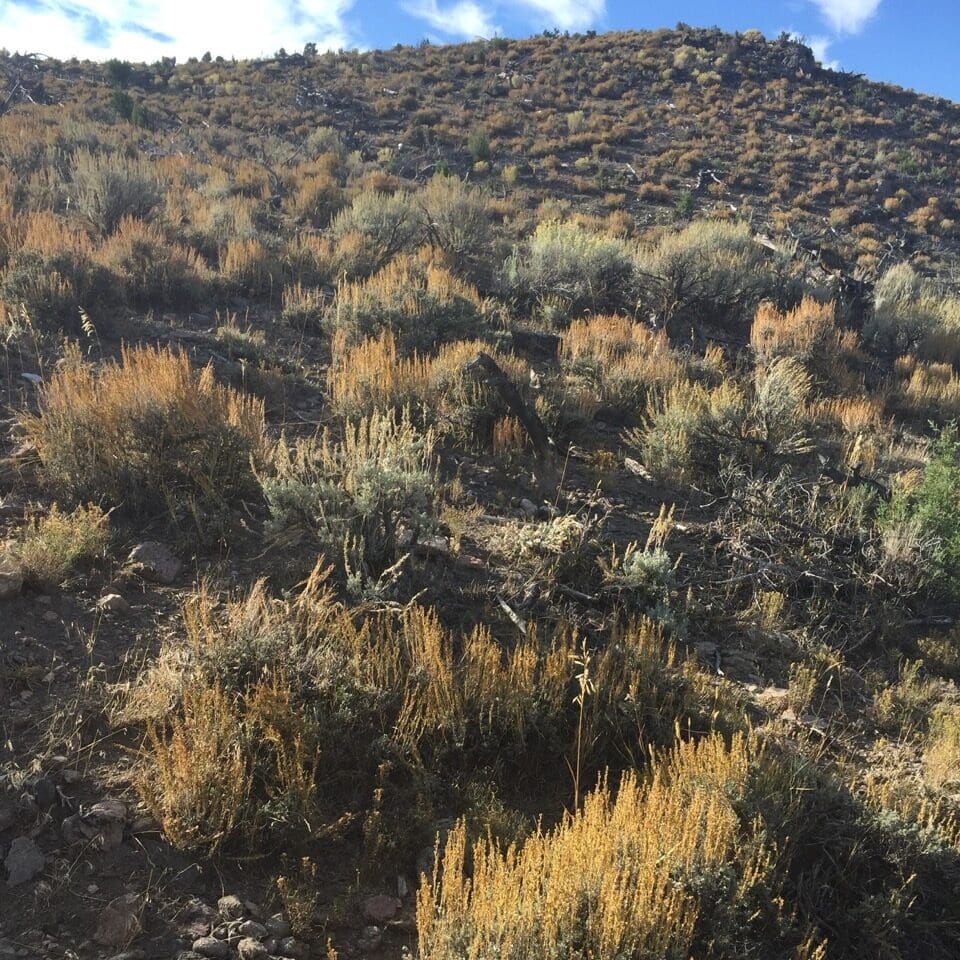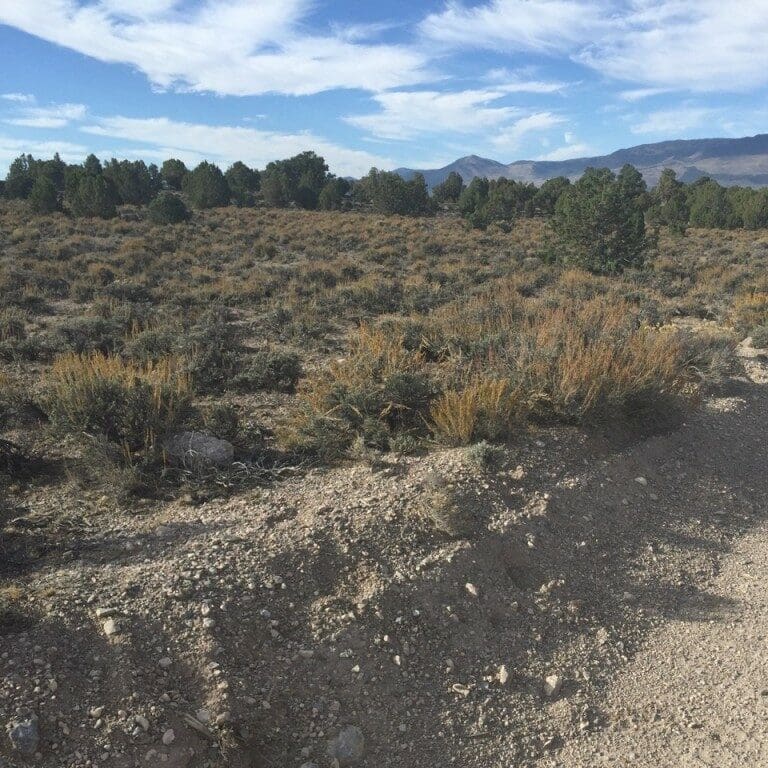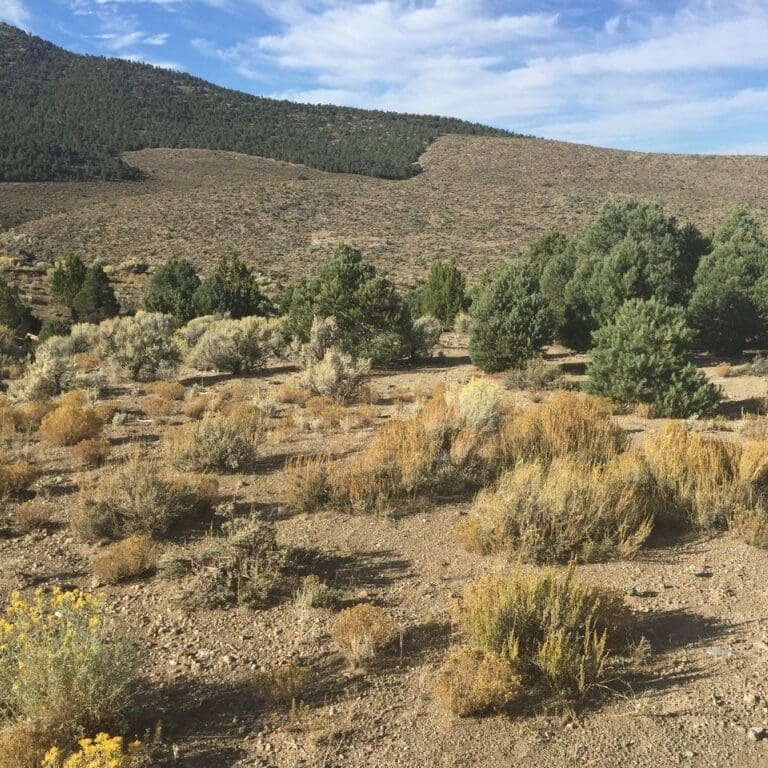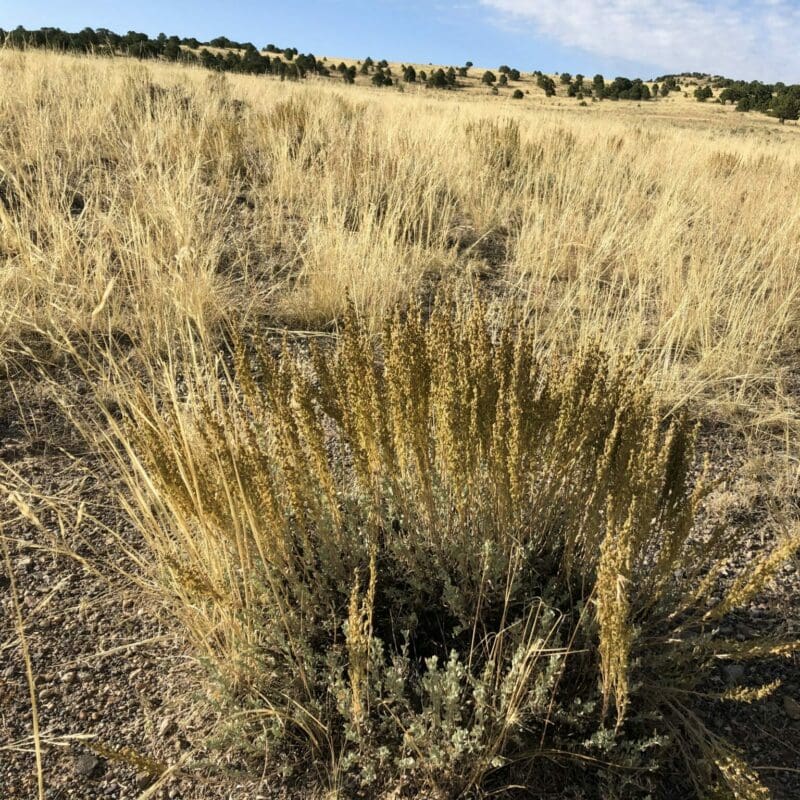 Black Sagebrush
Scientific name: Artemesia nova
Short, low growing shrub
Good forage to wildlife and livestock
Good species for dry sites with shallow soils
often occurs in solid stands as the dominant species
---
---
Black Sagebrush (Artemesia nova) is a short, low growing evergreen arid zone sagebrush. It provides good forage to wildlife and livestock. It establishes very well and is a good conservation species for dry sites with shallow soils. Artemesia nova is found most in low desert terrain clustered in the valley, or in sparsely vegetated mountain slops of 4,000 to 8,000 ft. Black Sagebrush is adapted to soils with a pH range of 7.0 to 8.5. Black sagebrush establishes readily and spreads naturally by seed. It is a good conservation species for dry sites and occupies drier sites with shallower, coarser soils than big sagebrush or low sagebrush.
This shrub is often found in association with Shadscale (Atriplex confertifolia), and winterfat (Krascheninikovia lanata). It is also found as a lesser component with big sagebrush, pinyon-juniper and mountain brush communities. Communities dominated by this species typically have an abundance of bare ground between plants with few forbs. It is primarily found in low desert scrub communities in valley bottoms or on sparsely vegetated mountain slopes. It often occurs in solid stands as the dominant or co-dominant species.
Black sagebrush is widely distributed in the western United States. It occurs in arid regions of western North America in Arizona, California, Colorado, Idaho, Montana, Nevada, New Mexico, Oregon, Utah and Wyoming.  The leaf surface is often covered with hair, a feature which distinguishes this species from big sagebrush species. These hairs give the leaves a darker appearance. It resembles low sagebrush, but can be separated by its having entire leaves on the flowering stems and stalked flower heads.
Black sagebrush readily hybridizes with other members of section Tridentatae resulting in narrow bands of intermediate forms situated between populations . However black sagebrush typically occupies sites unsuited to other sagebrush species and forms distinct plant communities.
Black sagebrush provides good forage to wildlife and livestock. It is preferred forage for deer and antelope year round. It is intolerant of fire; however, fires are infrequent in black sagebrush sites due to the open plant communities with sparse vegetation.
This sagebrush is slower to develop than big sagebrush. Grazing should be deferred for 2 to 5 years for establishment. When established in rocky soils black sagebrush will exclude annual weeds.
Quick Plant Facts
| | |
| --- | --- |
| Common Name: | Black Sage |
| Scientific Name: | |
| Lifespan: | |
| Native or Introduced: | |
| Plant Type: | |
| pH Tolerance: | |
| Seed Count | 900000 |
| Plant Height | |
| Min. Precipitation | 6 inches |
| Growth Season: | |
| Best Time to Sow: | |
| Sun & Shade Tolerance: | Full Sun |