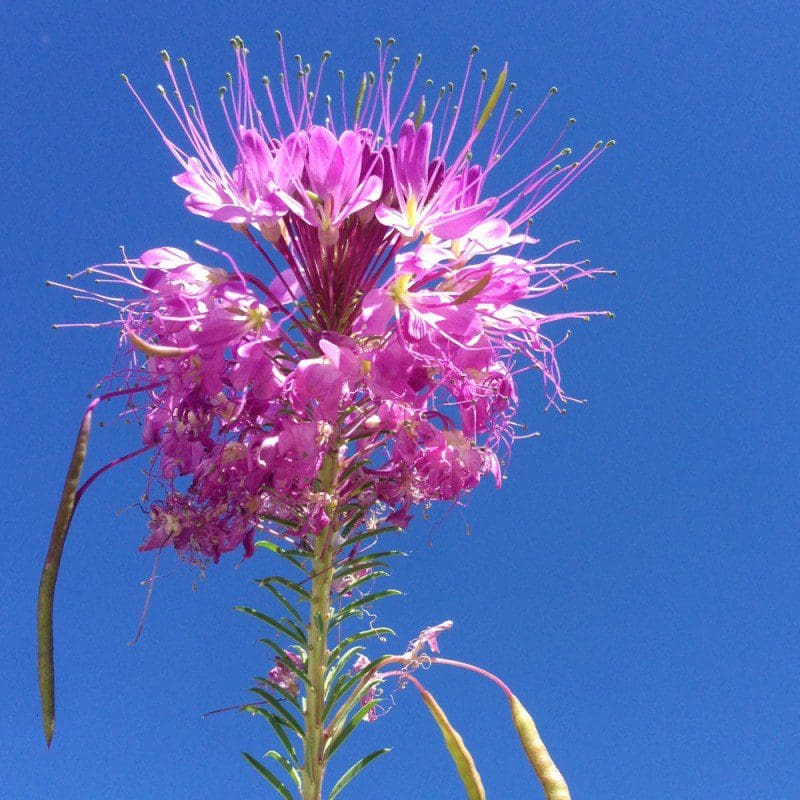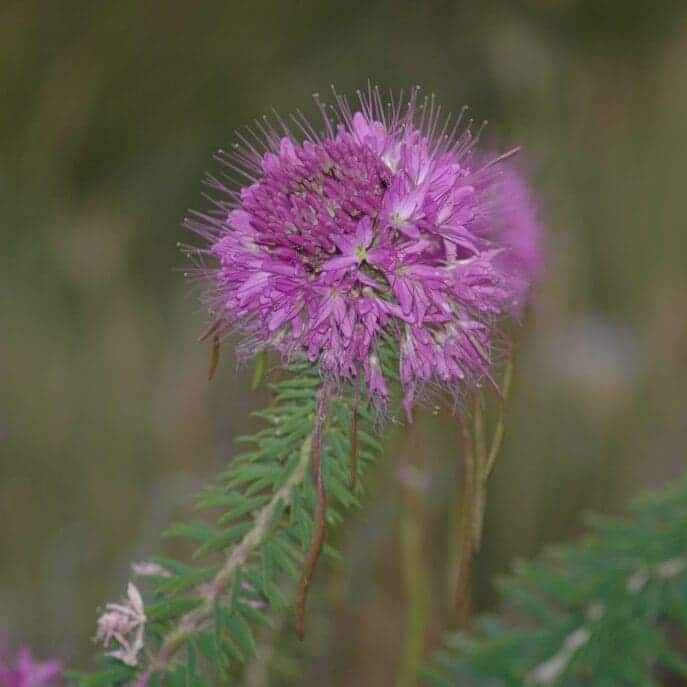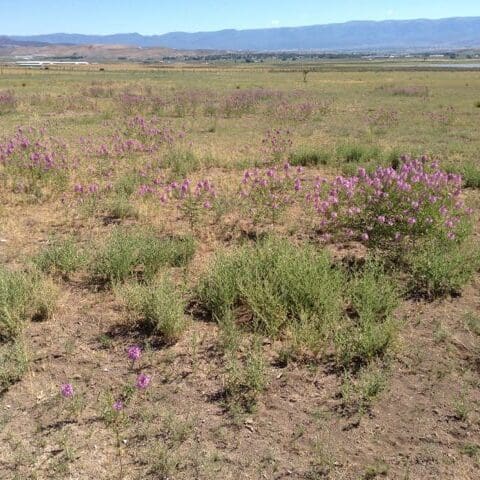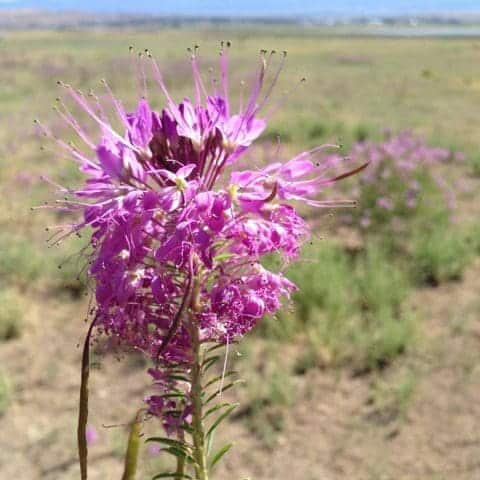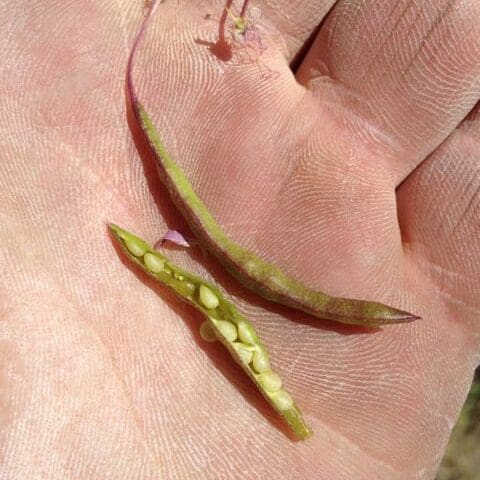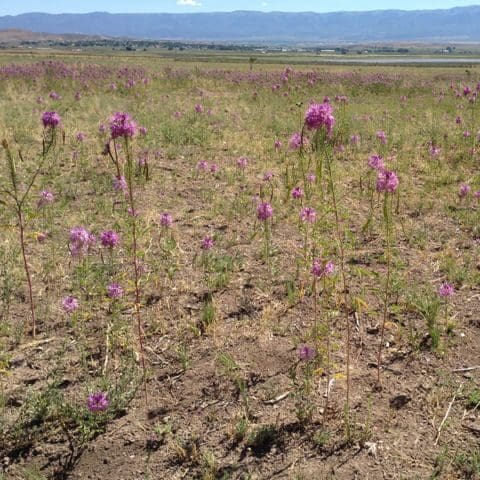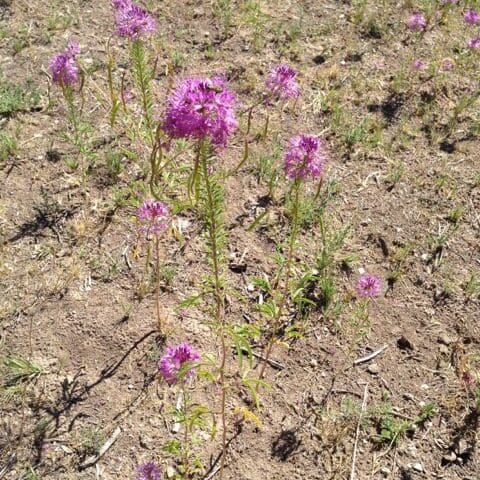 Rocky Mountain Beeplant
Tall, beautiful flowering forb that excels in disturbed sites
Excels in disturbed sites and poor soils
Low to moderate water requirement
Does best in full sun
A favorite of bees
---
---
Rocky Mountain Beeplant (Cleome serulata) also known as purple beeplant is a tall, beautiful flowering forb that excels in disturbed sites. It has low to moderate water requirement and does best in full sun. The numerous pink-to-purple blossoms are fragrant, attracting bees and butterflies en force. This species inhabits western foothills, plains, roadsides, and disturbed areas. It is recommended for short-term stabilization and beautification. It grows to about 3 ft. tall and flowers from July to August. It reproduces from seed. It produces dozens of bright, pink-to-purplish flowers crowded into rounded or rather elongate spikes.
Rocky Mountain Beeplant (Cleome serulata) is often found in wastelands, and in lower mountains. It is frost tender. It can grow in semi-shade (light woodland) or no shade.  It is often found on sandy soil. It prefers light (sandy) and medium (loamy) soils and requires well-drained soil. The plant can survive in a range of soil pH levels. It is commonly associated with Big Sagebrush, gambel oak and penstemons.
As it's name suggests, bees are attracted to the flowers and this adds to its appeal as an ornamental. Because it performs well in disturbed soils it is an important reclamation species. It establishes quickly and is persistent.
Rocky Mountain Beeplant (Cleome serulata) is technically an annual, but its growth patterns closely resemble those of a bi-annual. Plants will appear in the first and second year, with a large show of flowers in the second and third year. Under competition, Rocky Mountain Beeplant will thin out and in some areas, disappear, only to reappear when the soil is disturbed or the competition is eliminated.
Synonyms: Cleome serrulata, Bee Spiderflower, Stinking-clover, Toothed spider-flower, Rocky Mountain Beeplant
All of our Rocky Mountain Beeplant (Purple Beeplant) is hand-collected in native stands across the west.
Helpful Links
All relevant information about this product is linked below.
Synonyms
Plants have many different names, varieties, and scientific classifications. We've listed the most common below.
Cleome serrulata
Peritoma serrulata
Sticking-clover
Bee Spiderflower
Navajo Spinach
Skunkweed
Pink Cleome
Toothed Spiderflower
Quick Plant Facts
| | |
| --- | --- |
| Common Name: | Rocky Mountain Beeplant |
| Scientific Name: | |
| Plant Type: | |
| pH Tolerance: | |
| Seed Count | 62,000 |
| Growth Height: | |
| Planting Rate: | |
| Best Time to Sow: | |
| Max Sowing Depth: | |
| Growth Season: | |
| Sun & Shade Tolerance: | Full Sun, Shade Intolerant |
| Elevation of Occurance: | |
| Root Form: | |
| Hardiness Zones | |