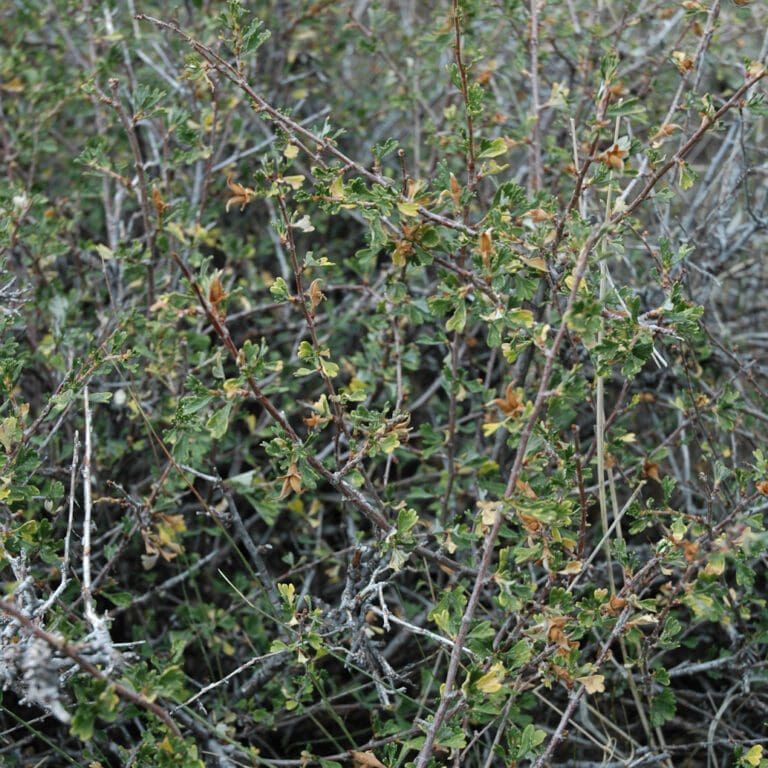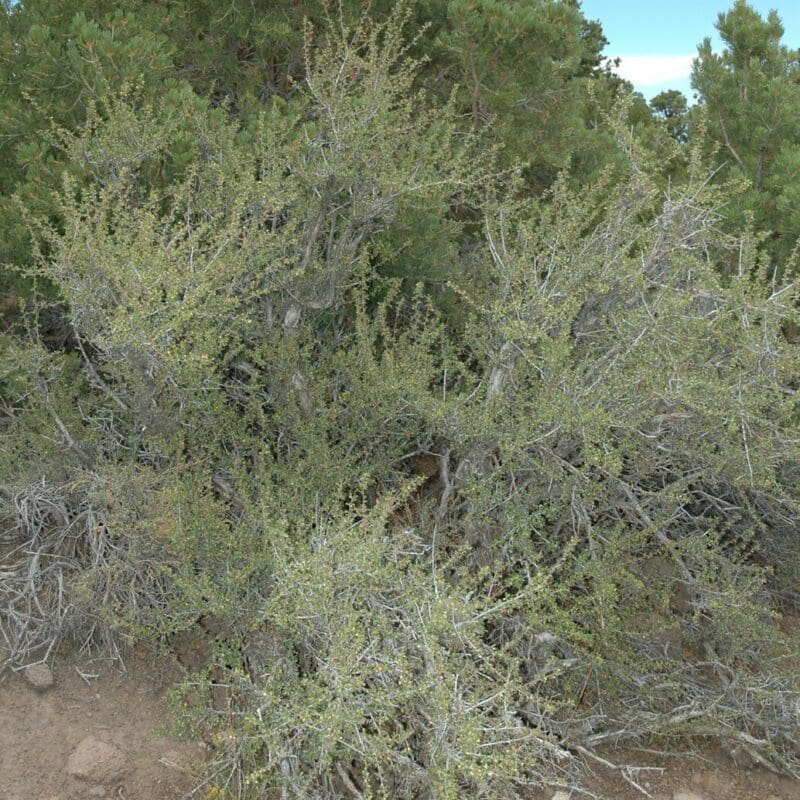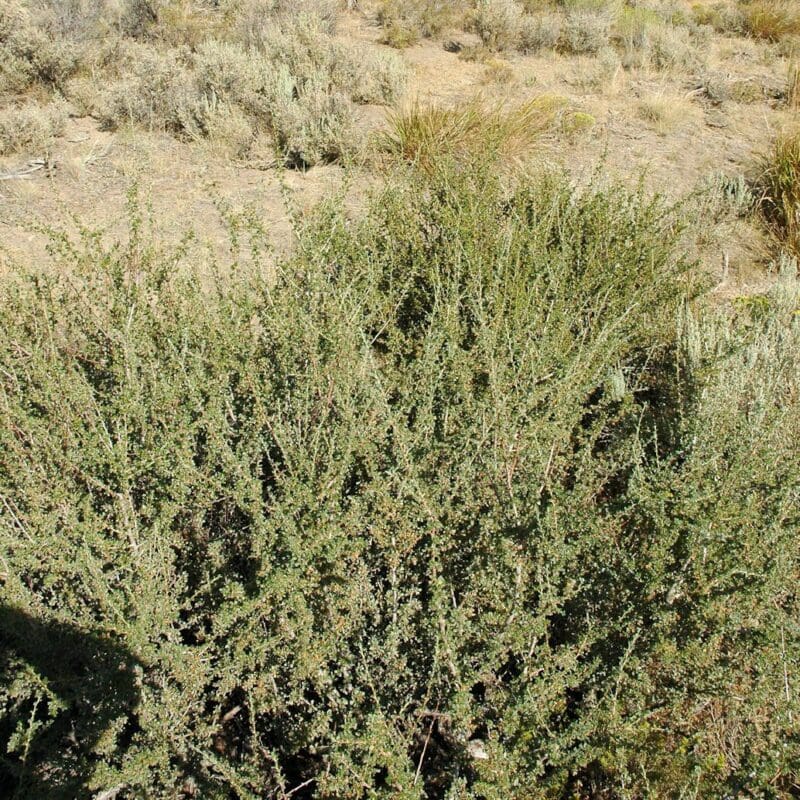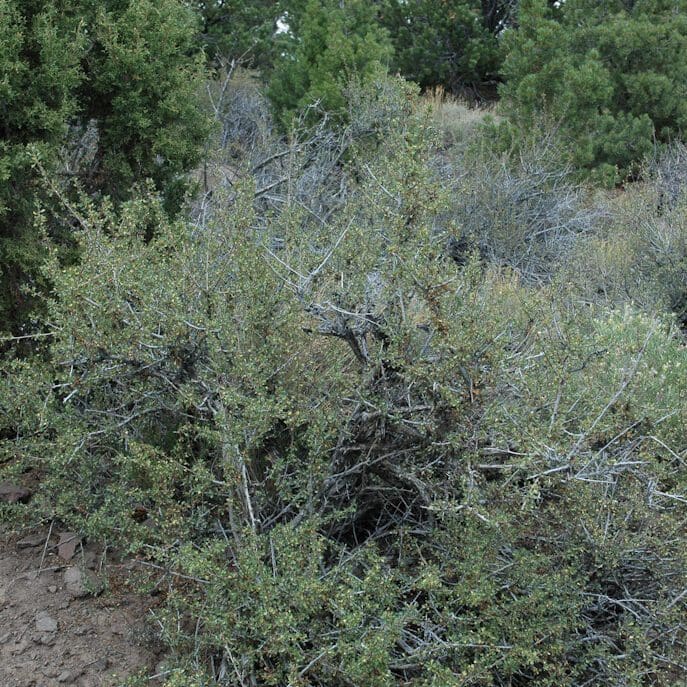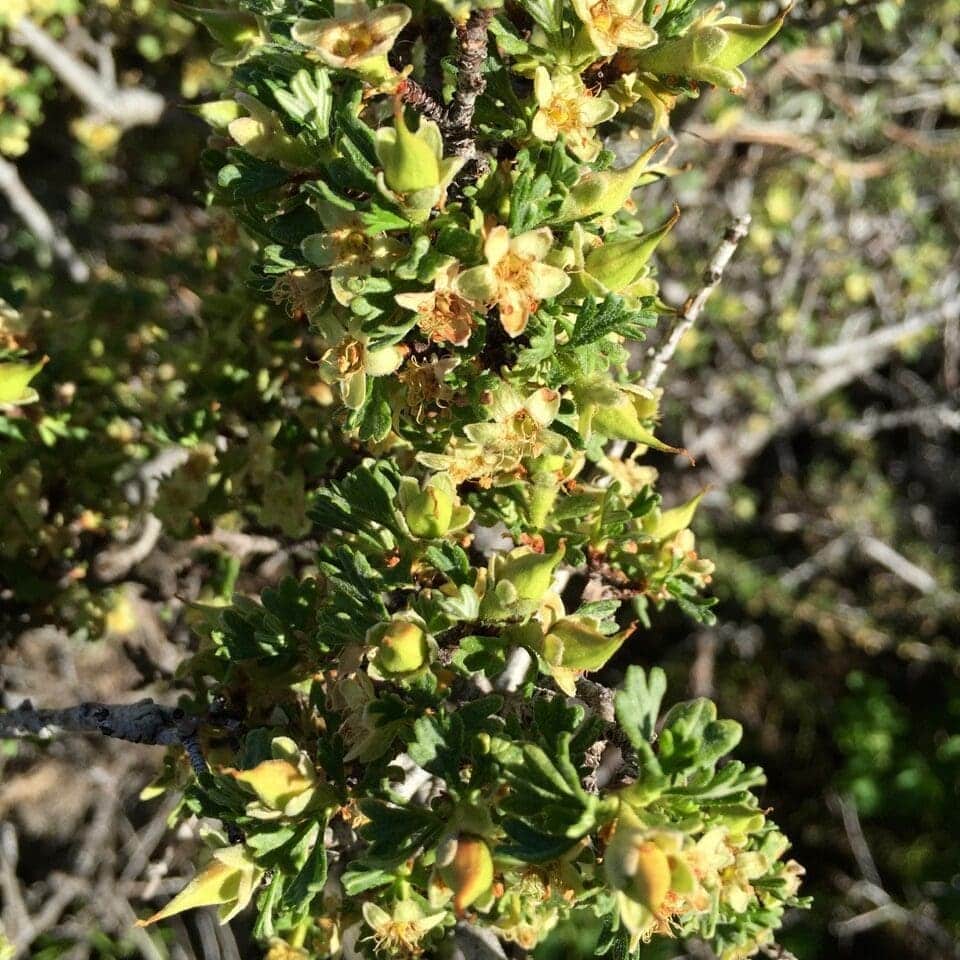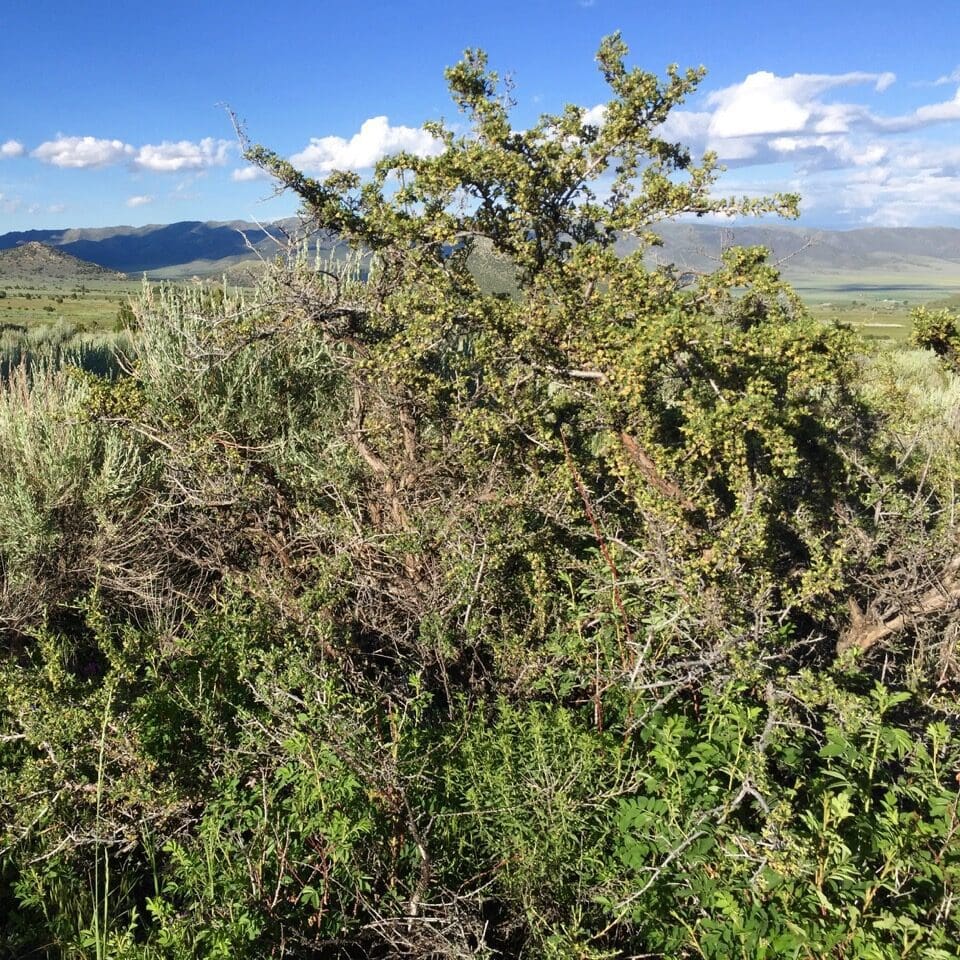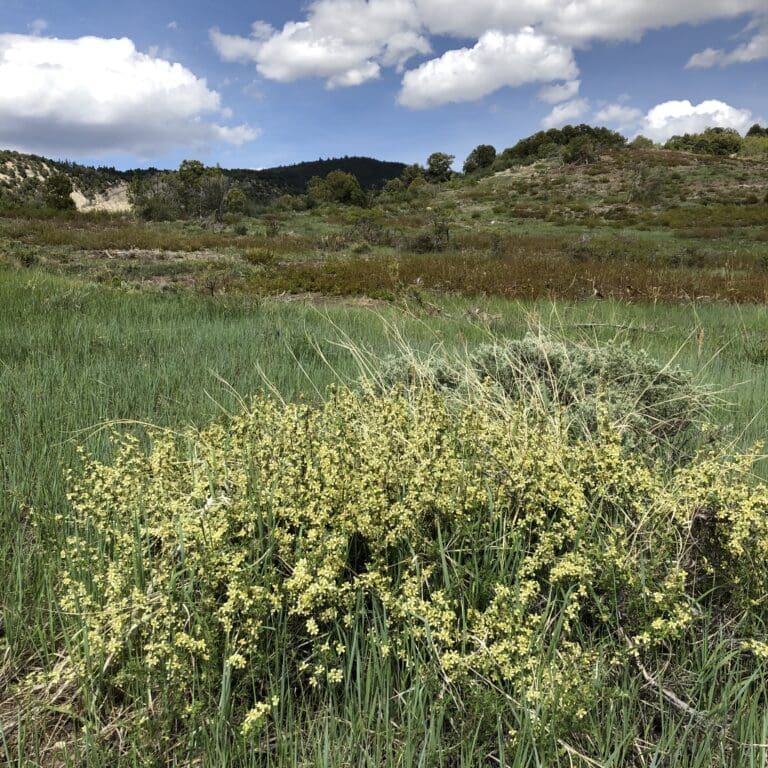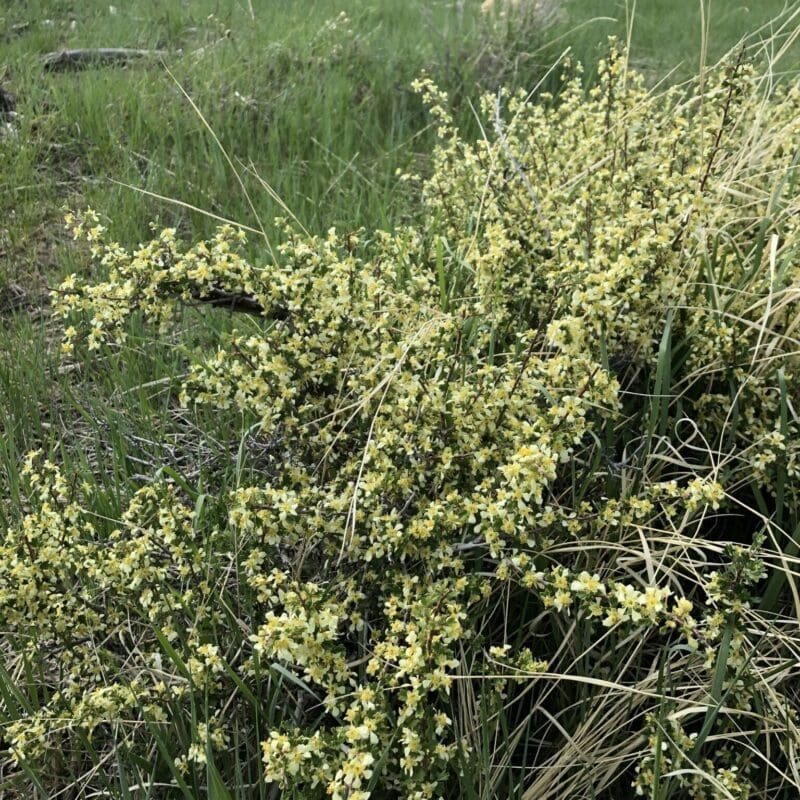 Antelope Bitterbrush
Antelope Bitterbrush
Scientific name: Purshia tridentata
Very palatable, high quality shrub for big game and livestock
Medium quality cover for sage-grouse
Should be controlled or it can be easily eliminated by over use
Flowering occurs in late spring to early summer
---
---
Antelope bitterbrush (Purshia tridentata) is a very palatable, high quality shrub for big game and livestock. It also provides cover for small animals and birds. It is considered a medium quality cover for sage-grouse. Bitterbrush seed is an important source of food for small animals. The shrub is also used for reclamation of mined areas where adapted. It has the potential for use as roadside beautification and xeriscape plantings.
Antelope bitterbrush is an important native browse shrub in the intermountain Western United States. It is adapted to a wide range of soils with 8 to 34 inches of annual precipitation and occurs at elevations of 4000 to 8500 feet, but has been noted at 11,000 feet in California. The shrub is slow growing with a moderate to very deep root system and wide ecotypic variations. It is normally 2 to 6 feet in height and up to 8 feet in width with wedge shaped, three lobed leaves (some are persistent in winter). Branches near the soil may layer (branches that touch the soil develop roots) providing additional rooting for the plant. Flowering occurs in late spring to early summer with yellow to white blossoms.
Since antelope bitterbrush (Purshia tridentata) is a very palatable shrub for big game and livestock, its use should be controlled or it can be easily eliminated by over use. The shrub is most often used by big game in the fall, winter, or early spring when other plants are still covered by snow. Stands of bitterbrush can become decadent with no use and mature plants should be browsed for good forage production and vigor. However, no more than 50 to 60 percent of current annual growth should be removed. The literature indicates that bitterbrush is not a fire resistant shrub, but is fire dependent and light to moderate fires may enhance stands.
Quick Plant Facts
| | |
| --- | --- |
| Common Name: | Antelope Bitterbrush |
| Scientific Name: | |
| Lifespan | Perennial |
| Native or Introduced: | |
| Plant Type | Shrub |
| pH Tolerance: | |
| Seed Count per Lb. | 15000 |
| Growth Height | 2-15 Feet |
| Root System | Fiberous |
| Planting Rate: | |
| Minimum Precipitation | 8 Inches |
| Best Sowing Time | Fall, Winter, Early Spring |
| Max Sowing Depth: | |
| Growth Season: | |
| Sun & Shade Tolerance: | Full sun, Partial shade |
| Informational PDF | putr.pdf |