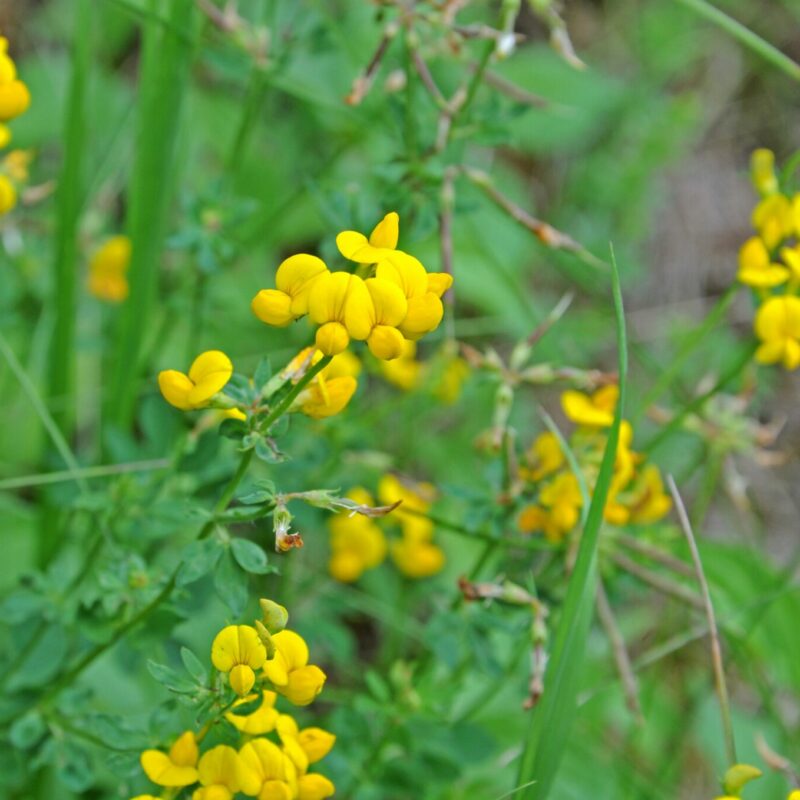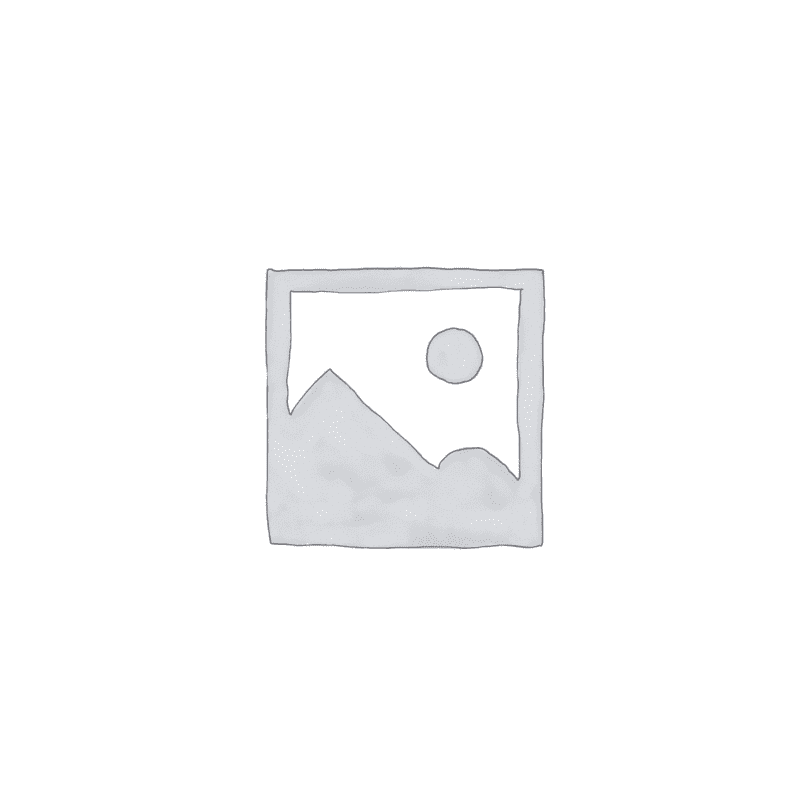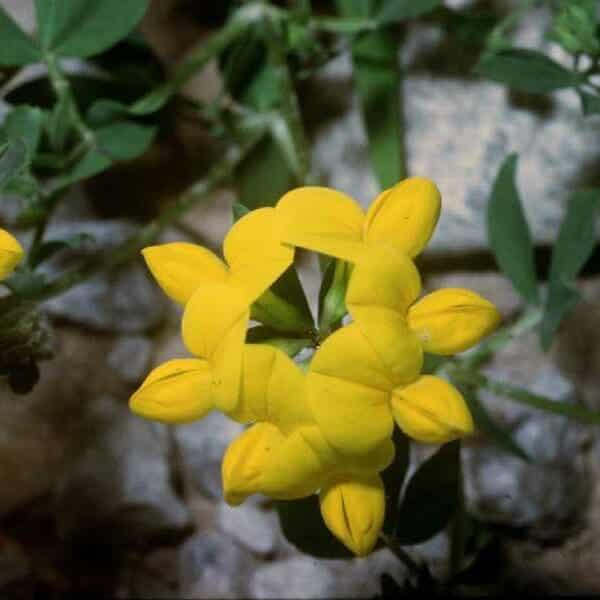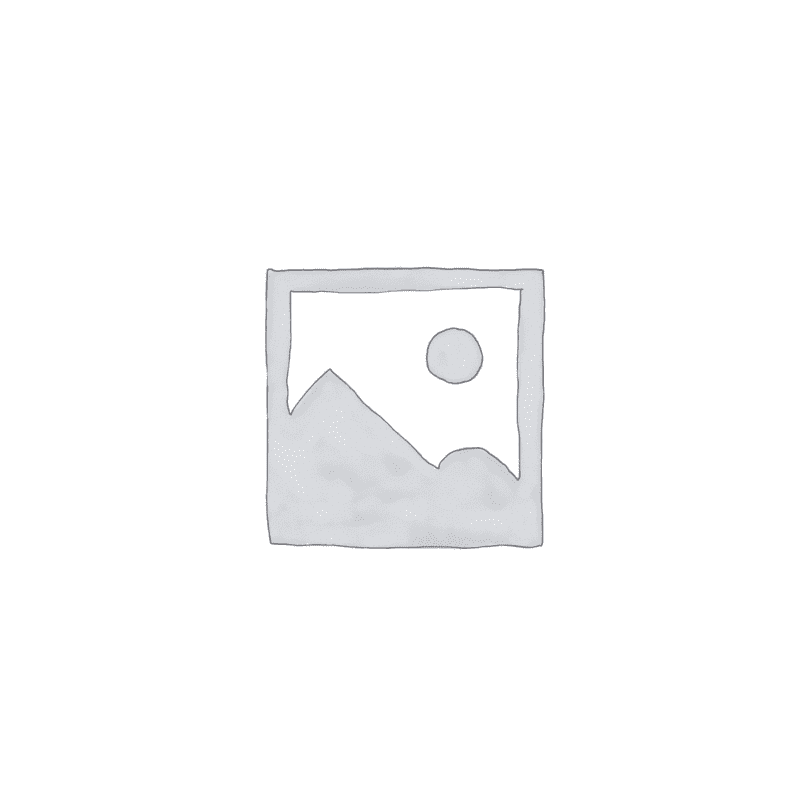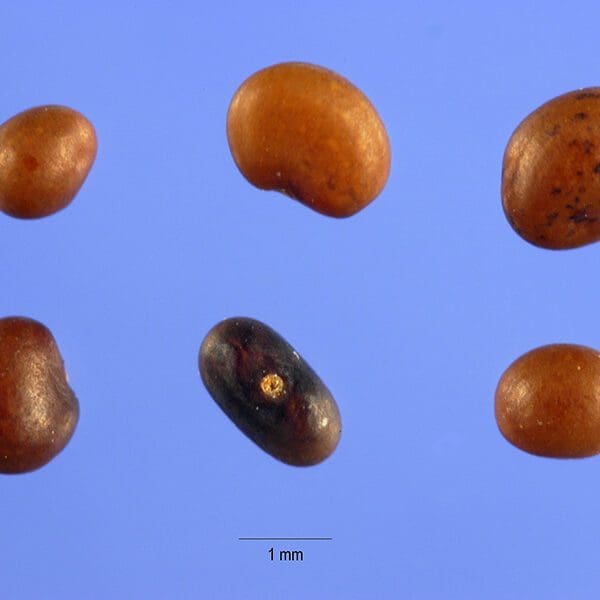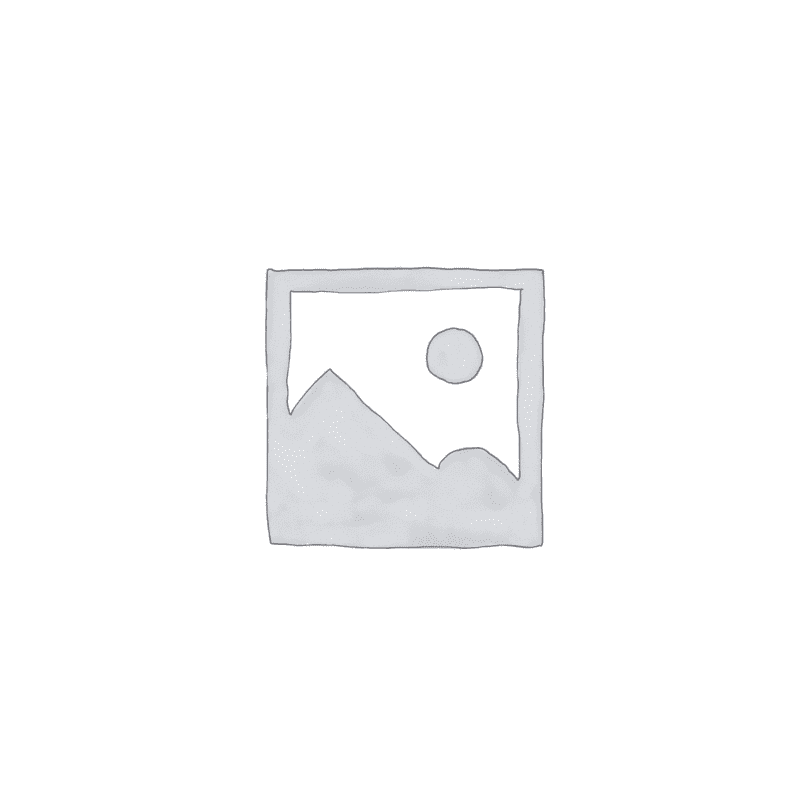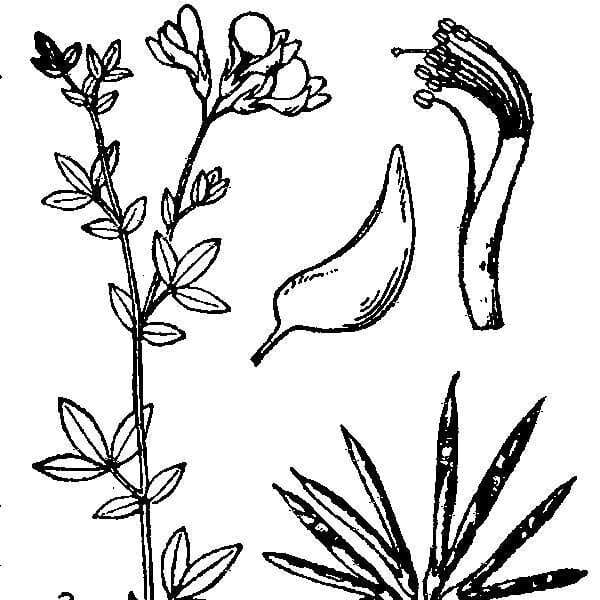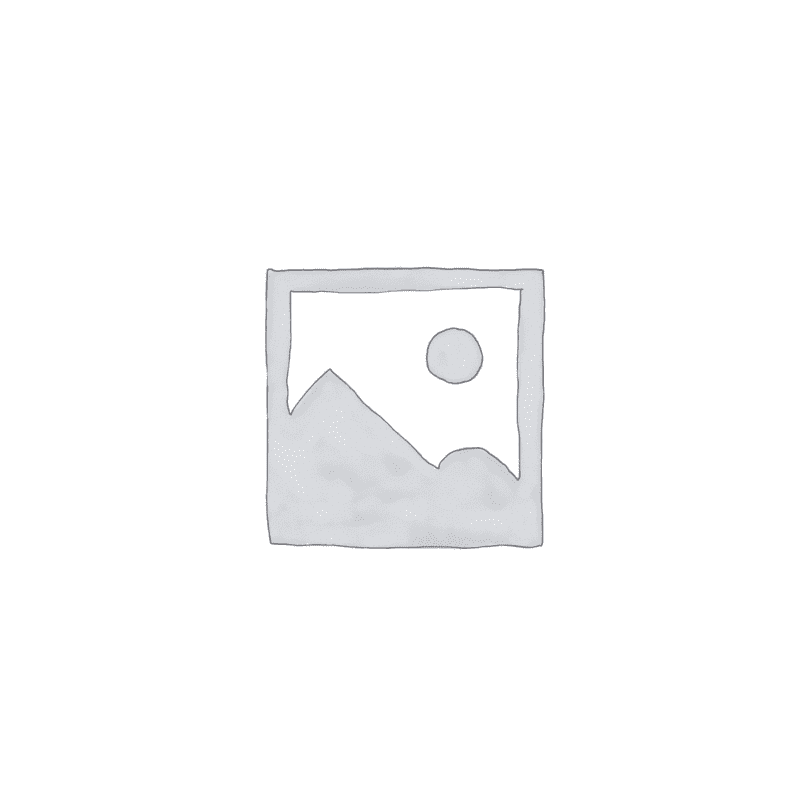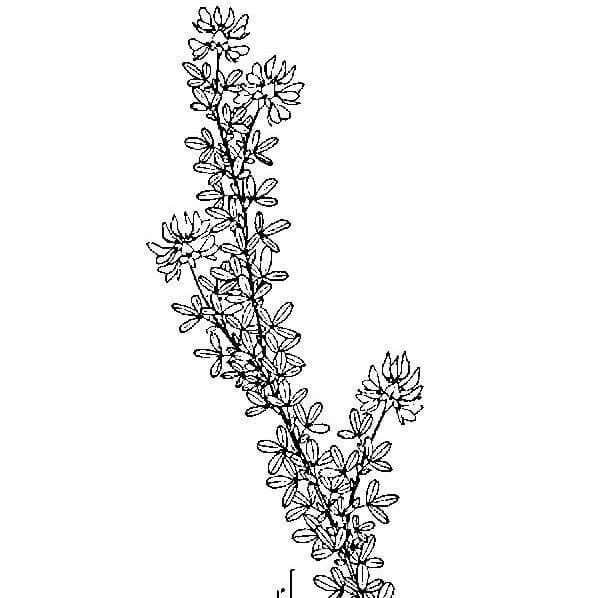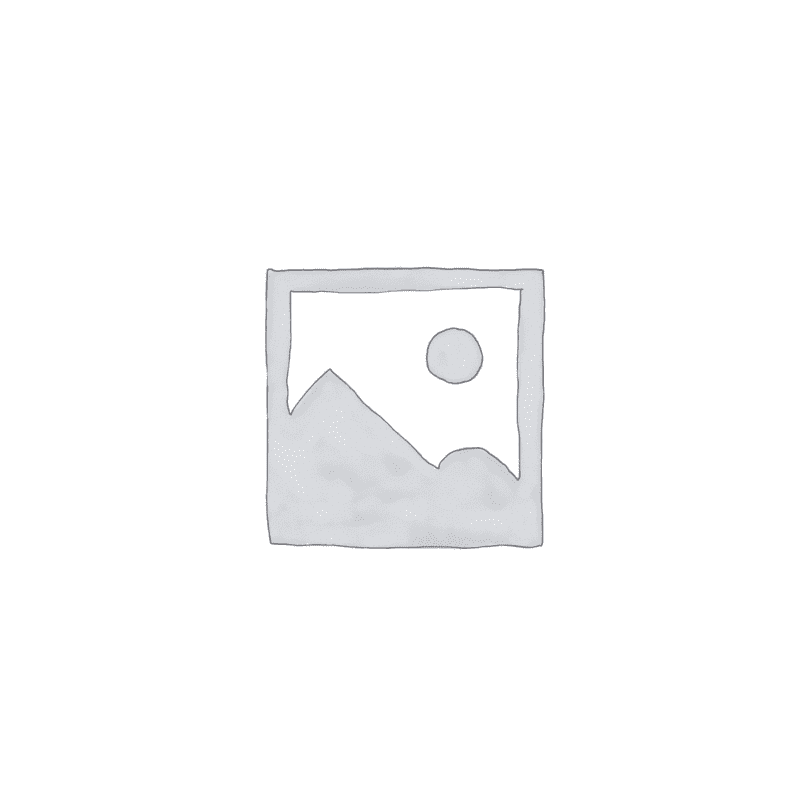 Birdsfoot Trefoil
Scientfic name: Lotus corniculatus
Adapts well to production on poorly drained, low-pH soils
Yields usually are 50 to 80 percent that of alfalfa
Resistant to Phytophthora rot and several alfalfa insects
Does not cause bloat in animals
---
---
Birdsfoot trefoil (Lotus corniculatus) is a perennial legume that adapts well to production on poorly drained, low-pH soils. Birdsfoot trefoil will not yield as well as alfalfa; yields usually are 50 to 80 percent that of alfalfa. Therefore, the site in which trefoil is to be grown should have limitations that make alfalfa production difficult. It can reseed itself, is resistant to Phytophthora root rot and numerous alfalfa insects, responds well to fertilization, and does not cause bloat in animals. As a result, it is being grown more often in the northern United States and southern Canada, where production of other forage legumes is limited. It is moderately long lived.
One noted benefit of Birdsfoot Trefoil (Lotus corniculatus) is its ability to produce higher percentages of forage after July 1 (hot season) than most dryland legumes.
Trefoil stems are smaller in diameter and less rigid than alfalfa stems and may grow to a height of 18 to 20 inches. Each yellow flower (4 to 8 per stem) produces one seed pod. Birdsfoot Trefoil has a tap root with numerous lateral branches located near the surface.
Birdsfoot Trefoil is used along roadsides to control wind and water erosion.  It is a choice food for Canada goose, deer, and elk. As ground cover, it provides green cover most of the year and blooms profusely. It is used for pheasant cover on shooting preserves and around ponds at duck clubs. It is used for green chop, hay and pasture. It is seeded in combination with grass and grazed as a non-bloating legume. It yields 4 tons of hay per acre on deep, well-drained soils receiving irrigation or adequate rainfall.
Birdsfoot Trefoil may become weedy or invasive in some regions or habitats and may displace desirable vegetation if not properly managed.
Helpful Links
Additional information about this product can be found on the academic websites linked below.
Synonyms
Many plants have more than one common and scientific name. We've listed a few of them below.
Birdsfoot Trefoil
Lotus corniculatus
Quick Plant Facts
| | |
| --- | --- |
| Common Name: | Birdsfoot Trefoil |
| Scientific Name: | |
| Lifespan: | |
| Native or Introduced: | |
| Plant Type: | |
| pH Tolerance: | |
| Seeds per lb. | |
| Growth Height: | |
| Planting Rate: | |
| Min. Precipitation | 18-24 Inches |
| Best Time to Sow: | |
| Max Sowing Depth: | |
| Growth Season: | |
| Sun & Shade Tolerance: | Full sun, Partial shade |
| Zone Map | comingsoon.gif |