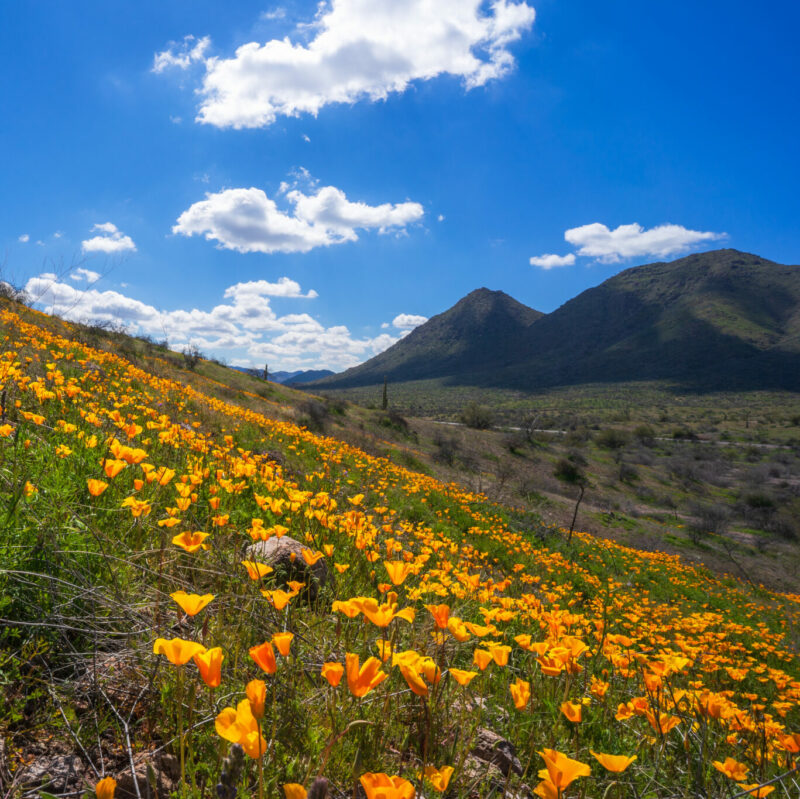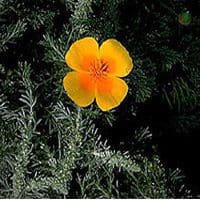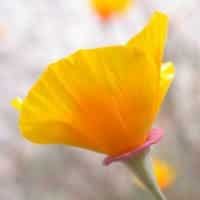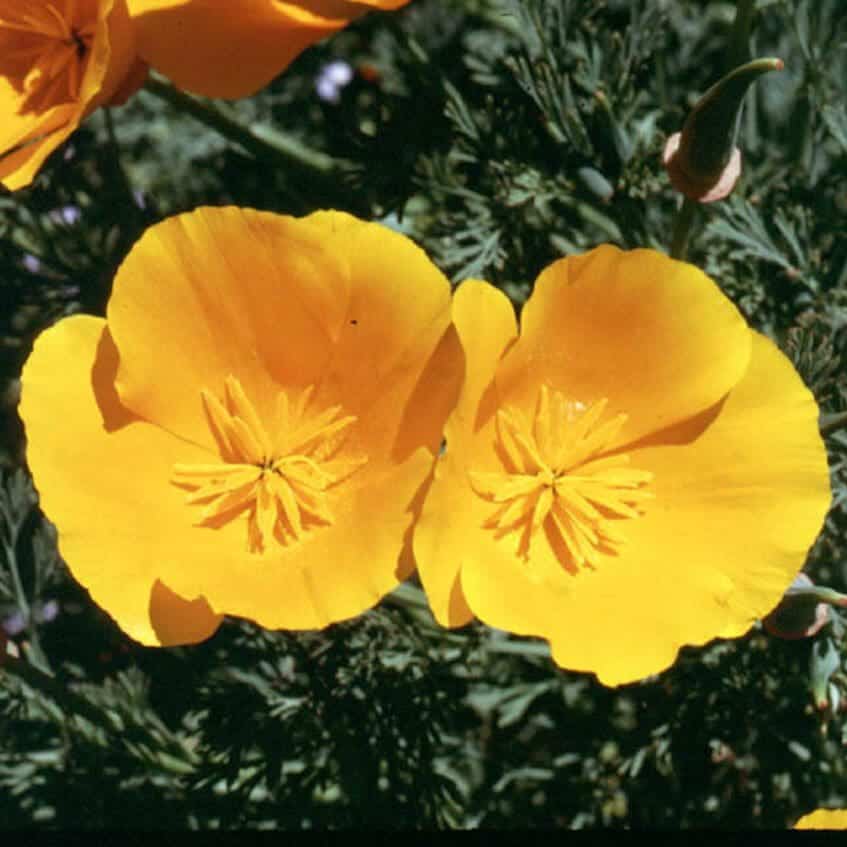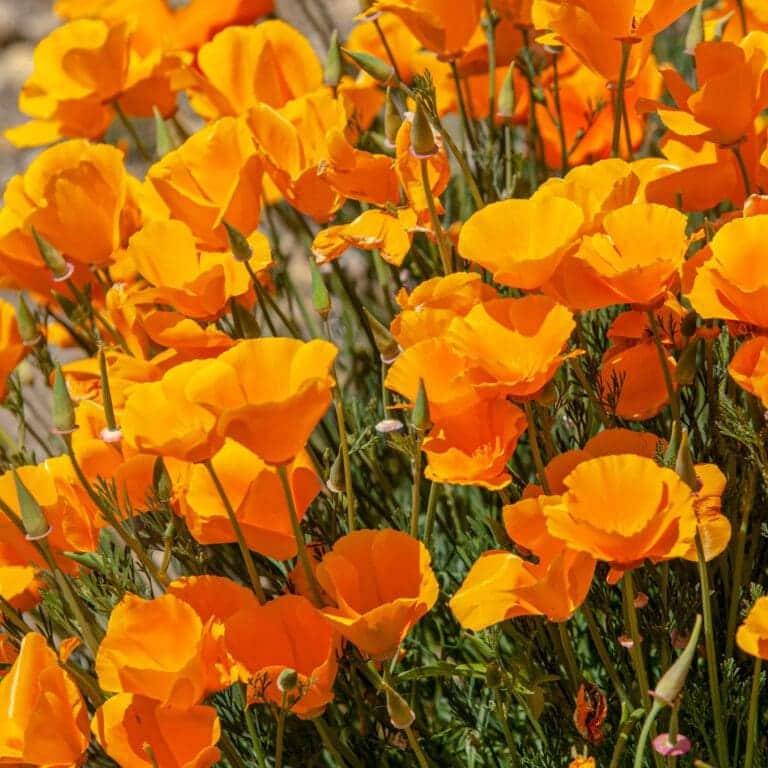 California Poppy
Scientific name: Eschscholzia californica
Prolific seed production
An annual that grows like a perennial
Very drought tolerant
Ideal for arid environments and xeriscaping
Prefers full sun in light to sandy soils
---
---
California Poppy (Eschscholzia californica) is native to the United States and Mexico. It is the official state flower of California. Its native habitat includes California and extends to Oregon, Washington, Nevada, Arizona, New Mexico, Sonora and northwest Baja California. The Antelope Valley California Poppy Reserve is located in northern Los Angeles County. At the peak of the blooming season, orange flowers seem to cover all 1,745 acres of the reserve. Other prominent locations include Bear Valley (Colusa County) and Point Buchon (San Luis Obispo County).
Despite being an annual the California Poppy is so prolific in seed production that it grows like a perennial. They are very easy to grow. Extremely drought tolerant and ideal for arid environments. Prefers full sun in light to sandy soils. They have been planted in most of the United States and have become established along roadsides, in empty lots, and other disturbed places. In mild-winter climates, these poppies will survive several years, resprouting each fall. They will reseed themselves if they are happy. Where winters are cold, the poppy behaves as an annual, renewing itself from seed each year.
The blooms of the Poppy close each night at sunset or on dull days, then re-appear with the sun. Germinates in 15-30 days, should not be planted deeper that 1/16″. This flower can be found in most of our wildflower mixes.
***Click on the "Quick Plant Facts" tab above for more information.***
Learn more about California poppy as the California State Flower.
California Poppy NRCS Plant Guide and Fact Sheet
PDF version of NRCS Plant Guide & Fact Sheet
Citation: Smither-Kopperl, M.L 2018. USDA-Natural Resources Conservation Service, Plant Materials Center. Lockeford, CA 95237.
Download PDF
Helpful Links
Additional information about this product can be found on the academic websites linked below.
Synonyms
Many plants have more than one common and scientific name. We've listed a few of them below.
California Poppy
Eschscholzia californica
Golden Poppy
California Sunlight
Cup of Gold
Who is Great Basin Seed?
Great Basin Seed is a seed company that specializes in seed sales and consultation for home, ranch, farm, range and reclamation. We have been a leader in the seed industry since 1974.
Our History
We've been in the seed business since 1974.
What We Offer
We offer seed for home, farm, ranch, range and reclamation projects.
Meet the Gang
We have the best employees in the world! We are proud of the work they do, and trust them to serve you!
Right: Company founder Lloyd and his wife Paula Stevens in a wildflower seed production field circa 1977
Quick Plant Facts
| | |
| --- | --- |
| Seed Count | 275000 |
| Sowing Rate | 8 lbs. per Acre |
| Growth Height: | |
| Plant Type: | |
| Planting Rate: | |
| Native or Introduced: | |
| Lifespan: | |
| Minimum Precipitation: | |
| Best Time to Sow: | |
| Root Form: | |
| Common Name: | California Poppy |
| Scientific Name: | |
| Growth Season: | |
| Sun & Shade Tolerance: | Full Sun, Shade Intermediate |
| pH Tolerance: | |
| Hardiness Zones | |