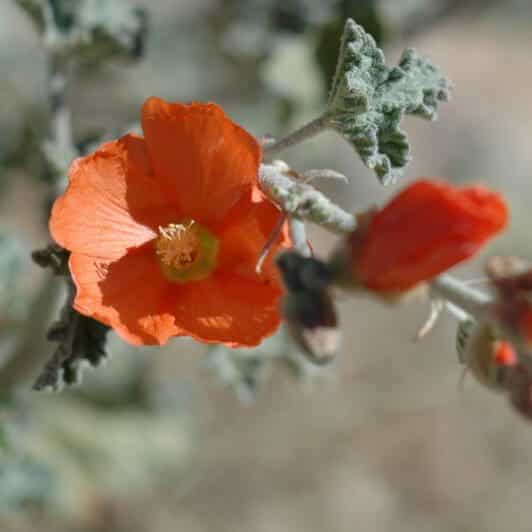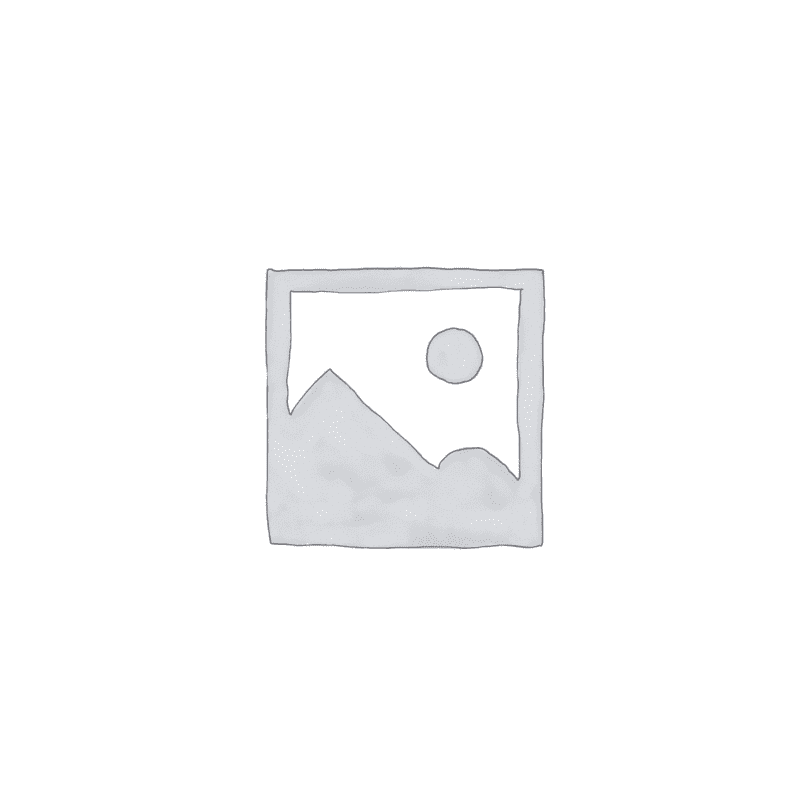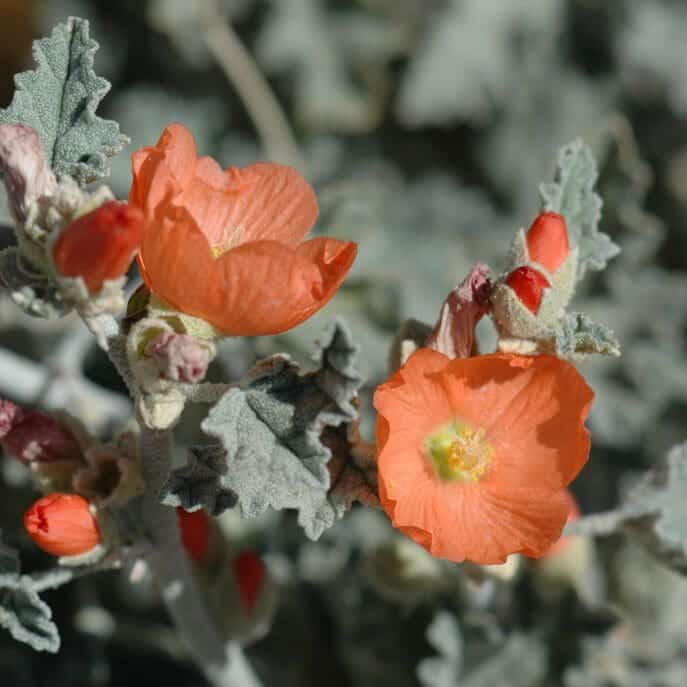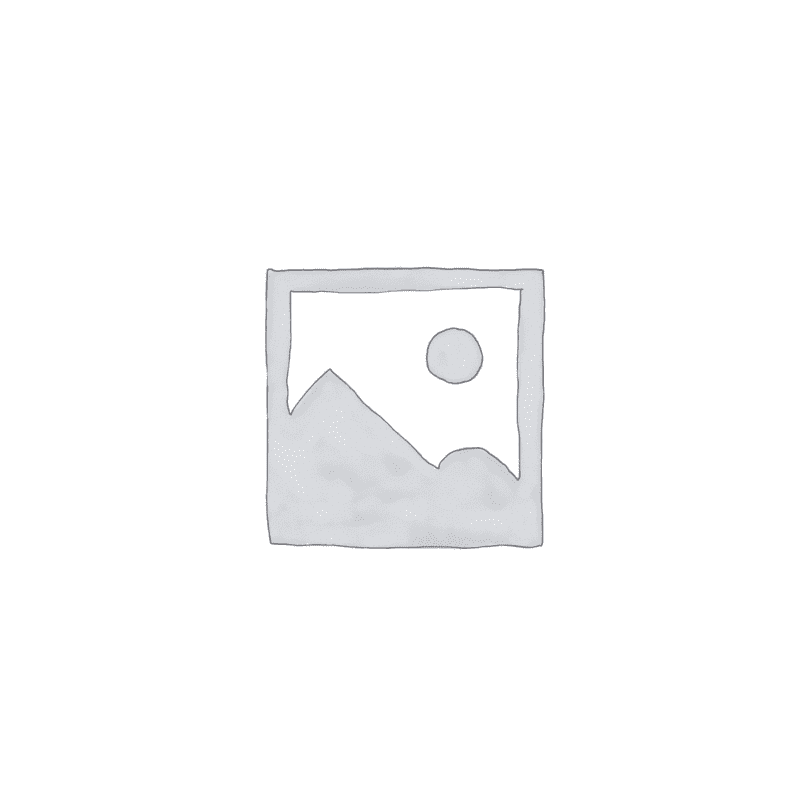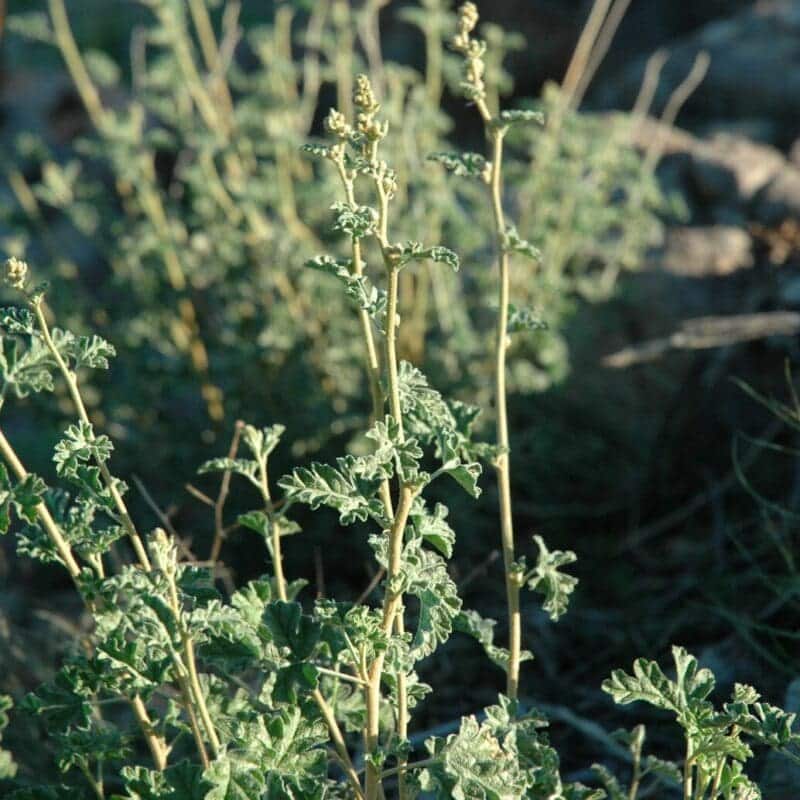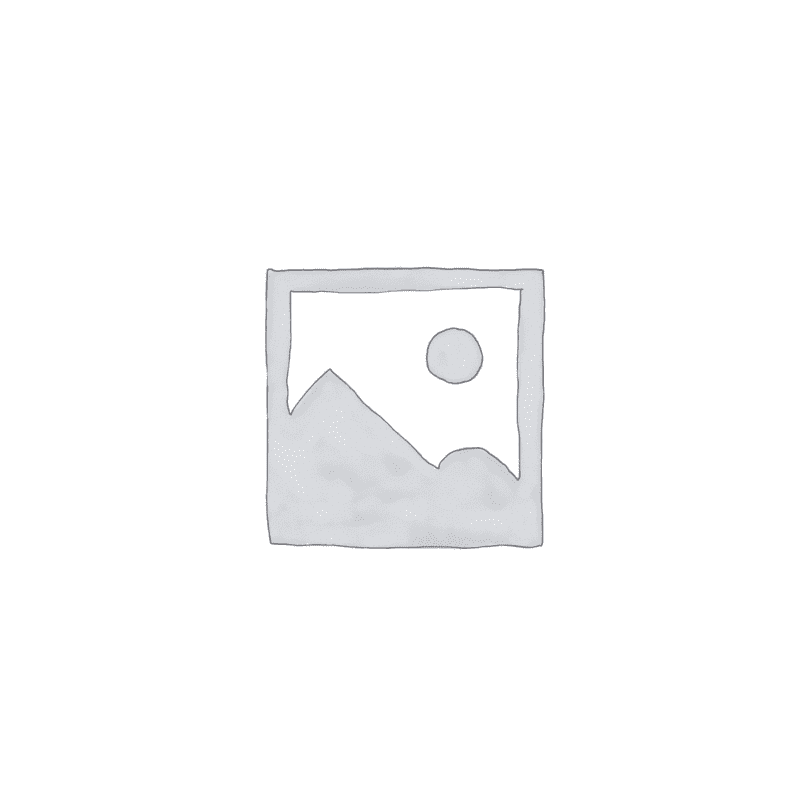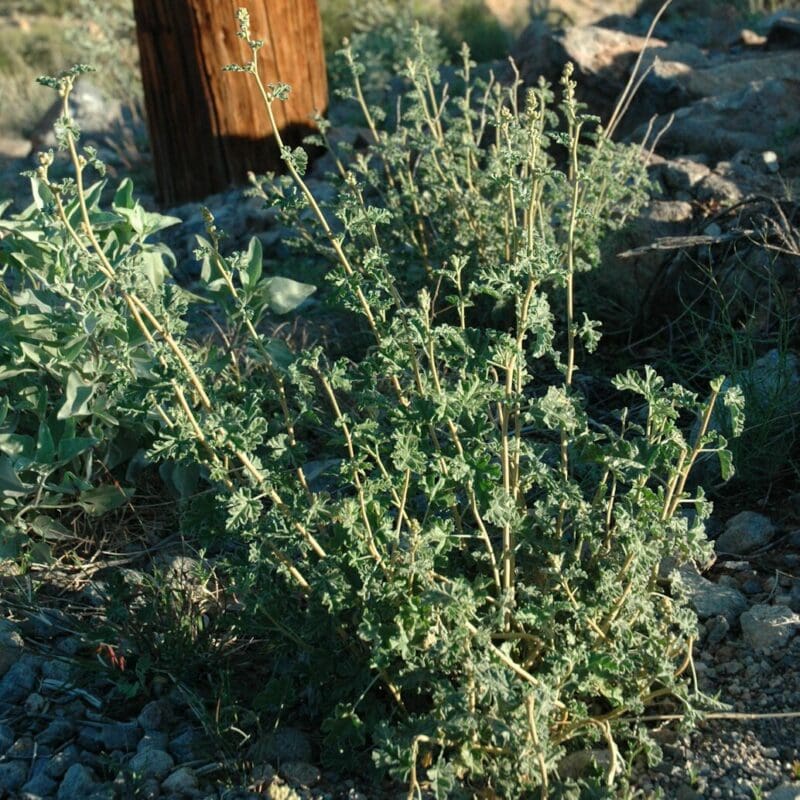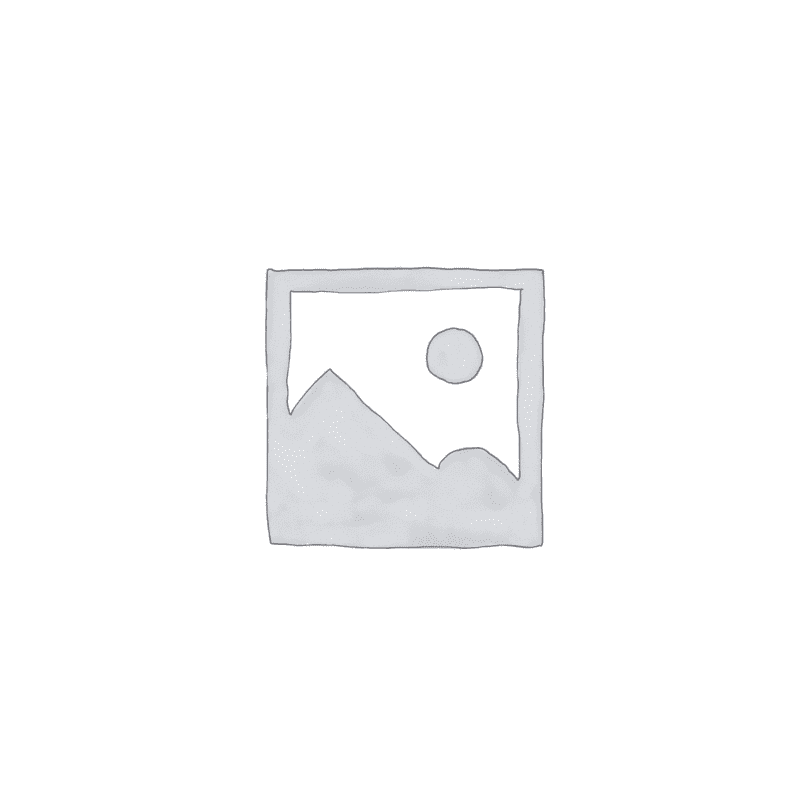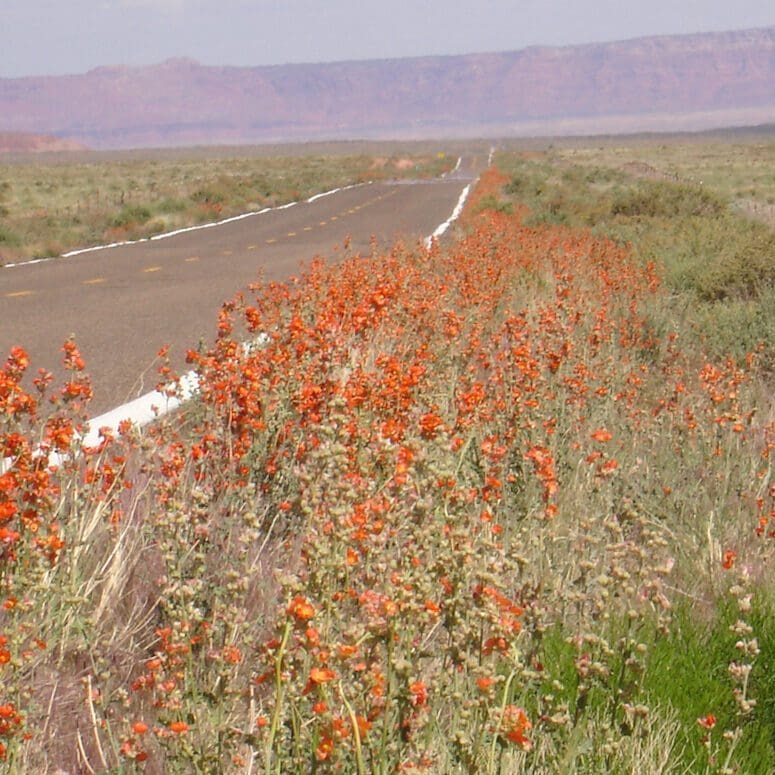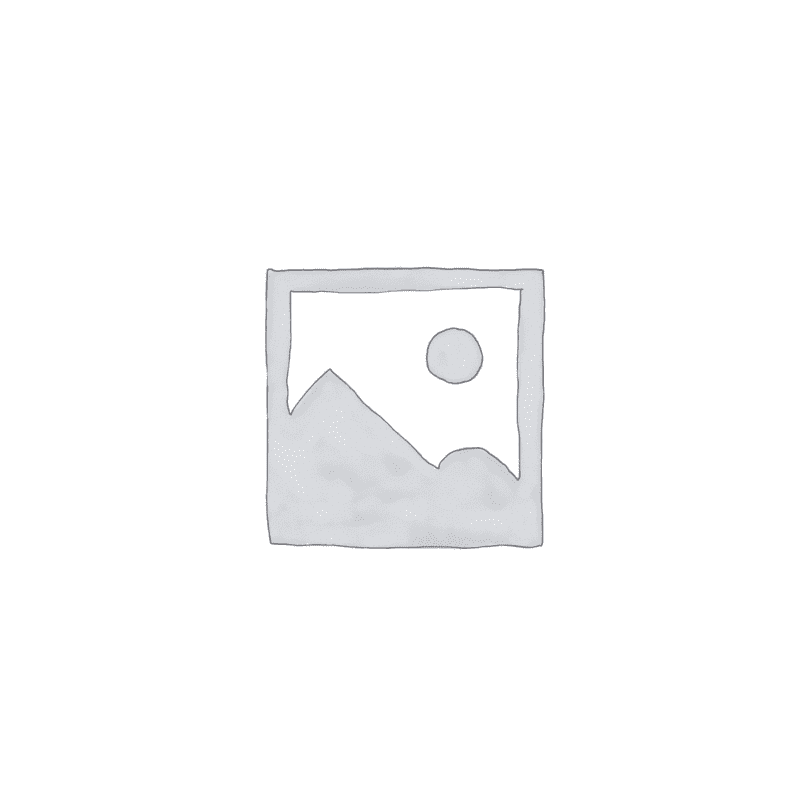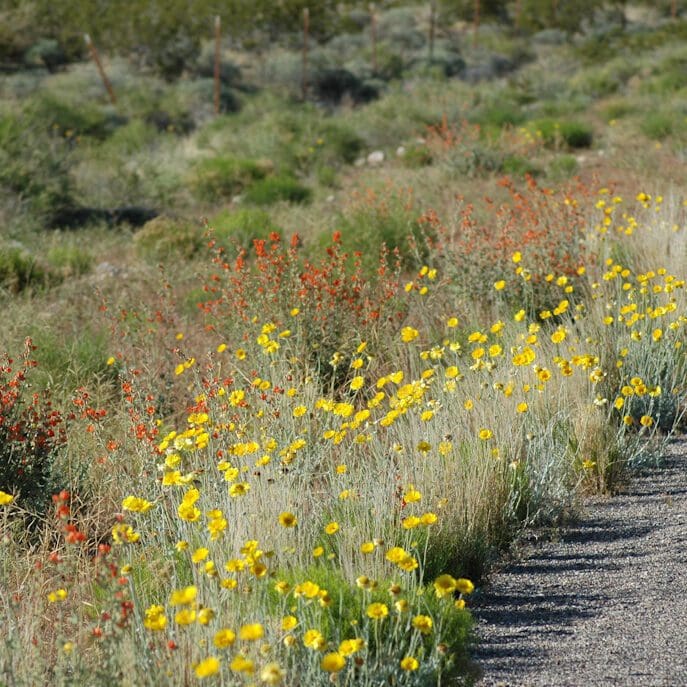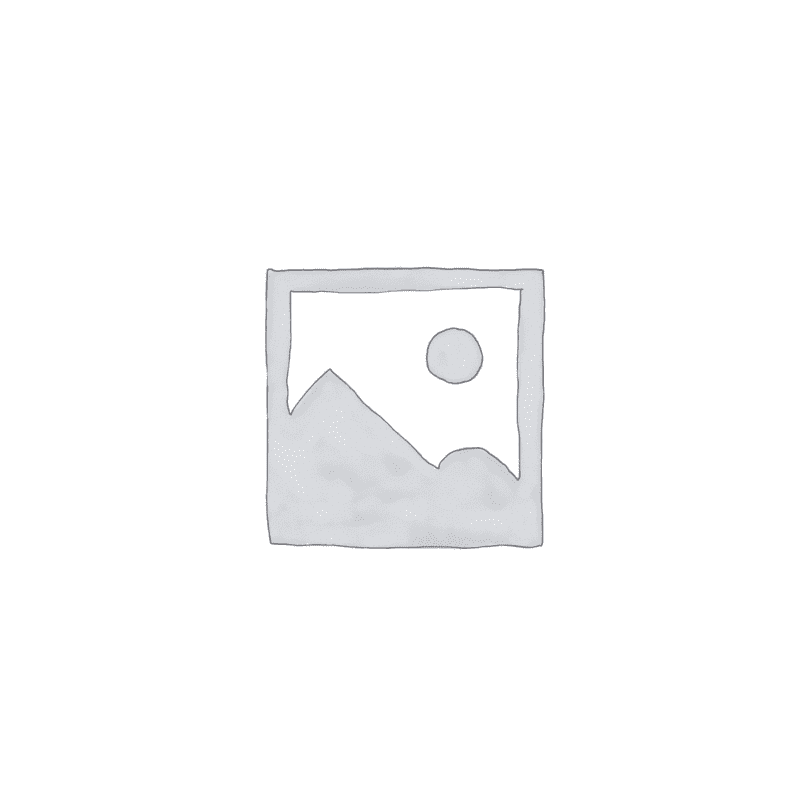 Desert Globemallow
Desert Globemallow
Scientific name: Sphaeralcia ambigua
Very drought tolerant and likes full sun
Tallest of the native globemallows (up to 5 feet)
Short life span
Rapid growth rate
Re-establishes via prolific seed production
In stock
---
---
Desert Globemallow (Sphaeralcia ambigua) is the tallest of the native globemallows, reaching heights as high as 5 feet. It most frequently occurs in Arizona, New Mexico, Nevada and southern Utah and the desert southwest. It is very drought tolerant and likes full sun. It is a member of the genus Sphaeralcea in the mallow family (Malvaceae).
The Desert Globemallow is a perennial subshrub or forb/herb. It's most active growth period is in the spring and summer. It has green foliage and inconspicuous orange flowers, with an abundance of conspicuous orange/brown fruits or seeds. The greatest bloom is usually observed in the early spring, with fruit and production starting in the spring and continuing until summer. Leaves are not retained year to year. It has a short life span relative to most other plant species and a rapid growth rate, but re-establishes via prolific seed production. At maturity a typical Desert Globemallow plant will reach up to 5 feet high.
Desert Globemallow (Sphaeralcia ambigua) can be propagated by seed. It has a rapid ability to spread through seed production and the seedlings have high vigor. Note that cold stratification is not required for seed germination and the plant cannot survive exposure to temperatures below -6°F. has high tolerance to drought and restricted water conditions.
*** Click on the "Quick Plant Facts" tab for more information.
Desert Globemallow NRCS Fact Sheet and Plant Guide
PDF version of NRCS Plant Guide & Fact Sheet
Citation: Wolf, M. and B. Evancho. 2016. USDA-Natural Resources Conservation Service, Tucson Plant Materials Center. Tucson, AZ.
Download PDF
Helpful Links
Additional information about this product can be found on the academic websites linked below.
Synonyms
Many plants have more than one common and scientific name. We've listed a few of them below.
Desert Globemallow
Sphaeralcea ambigua
Apricot Mallow
Who is Great Basin Seed?
Great Basin Seed is a seed company that specializes in seed sales and consultation for home, ranch, farm, range and reclamation. We have been a leader in the seed industry since 1974.
Our History
We've been in the seed business since 1974.
What We Offer
We offer seed for home, farm, ranch, range and reclamation projects.
Meet the Gang
We have the best employees in the world! We are proud of the work they do, and trust them to serve you!
Right: Company founder Lloyd and his wife Paula Stevens in a wildflower seed production field circa 1977
Quick Plant Facts
| | |
| --- | --- |
| Common Name: | Apricot MAllow |
| Scientific Name: | |
| Lifespan: | |
| Native or Introduced: | |
| Plant Type: | |
| pH Tolerance: | |
| Seeds per lb. | |
| Planting Rate: | |
| Best Time to Sow: | |
| Max Sowing Depth: | |
| Growth Season: | |
| Sun & Shade Tolerance: | Full sun, Partial shade |
| Hardiness Zones | |