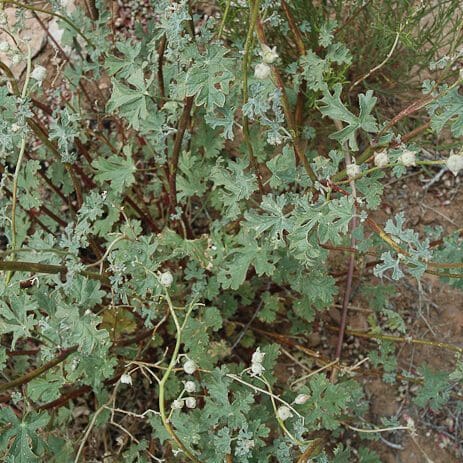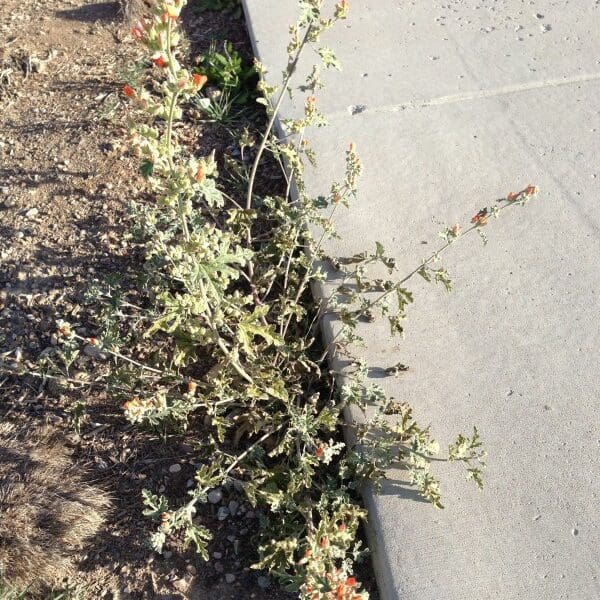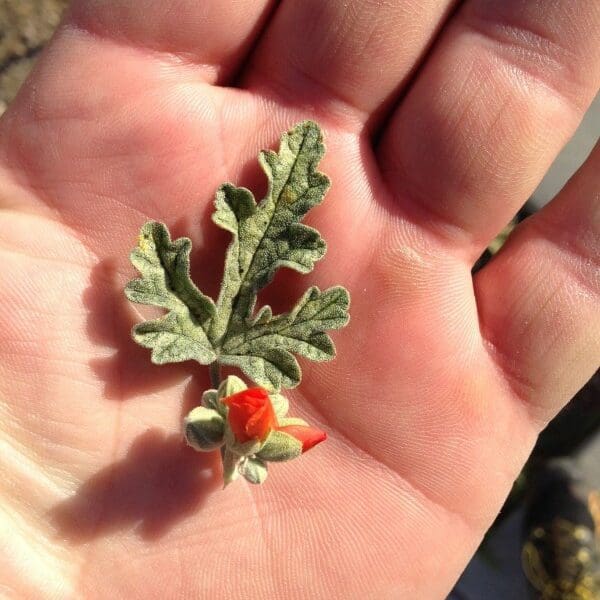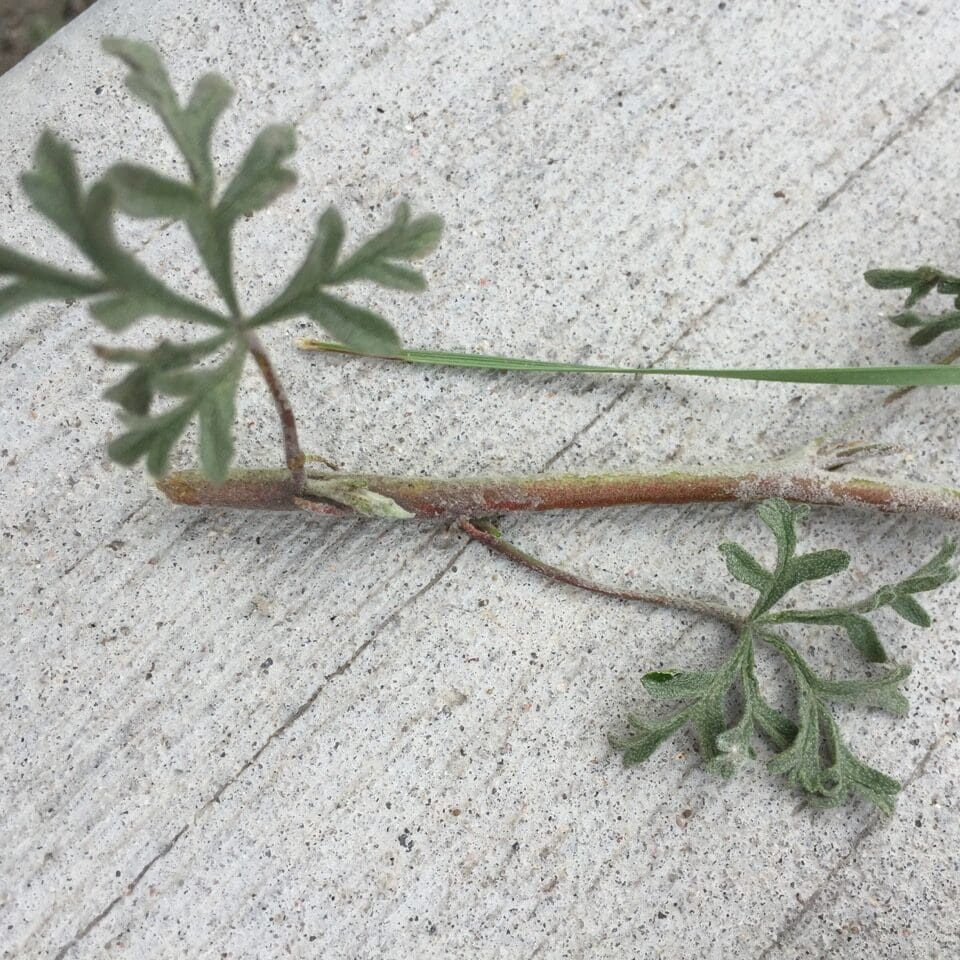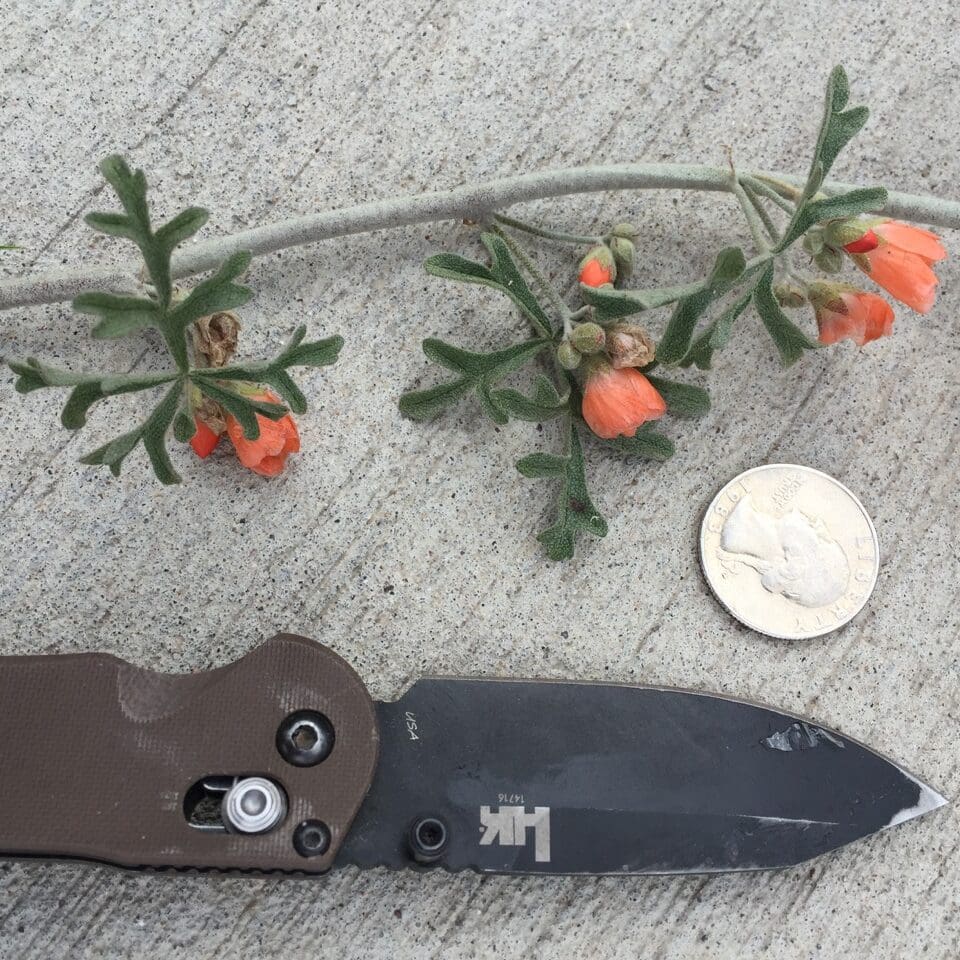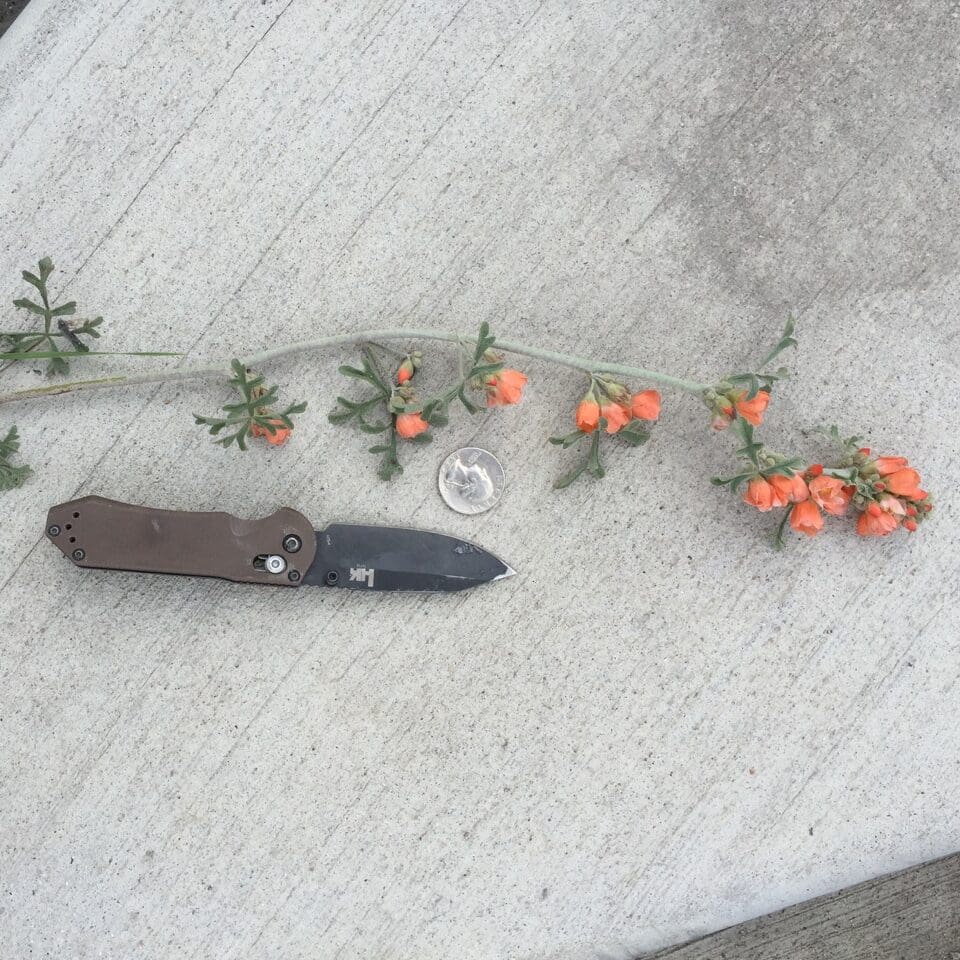 Gooseberryleaf Globemallow
Goosberryleaf Globemallow
Scientific name: Sphaeralcia grossularifolia
Taller than Munroes globemallow
Well adapted to arid to semi-arid environments in the western United States
Competitive against cheatgrass and other winter annuals
---
---
Gooseberryleaf Globemallow (Sphaeralcia grossularifolia) is taller than Munroes globemallow with deeply lobed leaves. Stems are often a deep shade of red or purple. Gooseberryleaf globemallow is well adapted to arid to semi-arid environments in the western United States. It establishes from seed and also by transplanting and has been shown to be competitive against cheatgrass and other winter annuals.
Gooseberryleaf globemallow (Sphaeralcia grossularifolia) is native to western North America from Idaho south to New Mexico and west to arid regions of Washington, Oregon and California. It occurs in cool and warm desert shrub communities in western North America. It is commonly found in salt desert shrub shadscale and saltbush plant communities. It is also found in the drier portions of sagebrush and pinyon- juniper plant communities. Plants can be found in open deserts, playas, hillsides and canyons from 2,600 to 7,500 ft elevation in areas receiving 6 to 12 inches of annual precipitation. Gooseberryleaf globemallow is often found as an early to late seral species in open or disturbed sites. The species is adapted to clay to gravel soils, and is moderately alkali (saline to sodic) tolerant.
This is a native perennial forb to subshrub with few to many stems arising from a deep, branched woody caudex. Mature plants range from 14 to 30 in in height. The fruit is a schizocarp (like the sections of an orange) with 8 to 20 carpels.
Globemallow species flower in the spring and are known to attract numerous species of native bees.
Globemallow species are grazed opportunistically by pronghorn antelope, deer, elk, and bighorn sheep . The leaves, fruits and seeds are eaten by rodents, rabbits and birds. Palatability of globemallow species has been rated desirable to preferred in spring and summer for sheep and antelope and desirable in spring, summer and fall for cattle, horses, deer and elk. Globemallow is preferred over grass but not alfalfa during the spring.
Quick Plant Facts
| | |
| --- | --- |
| Common Name: | Gooseberry Leaf Globemallow |
| Scientific Name: | |
| Lifespan: | |
| Native or Introduced: | |
| Plant Type: | |
| pH Tolerance: | |
| Seed Count | 335000 |
| Growth Height: | |
| Planting Rate: | |
| Minimum Precipitation: | |
| Max Sowing Depth: | |
| Growth Season: | |
| Sun & Shade Tolerance: | Full Sun |
| Elevation of Occurance: | |
| Plant PDF File | spgr.pdf |