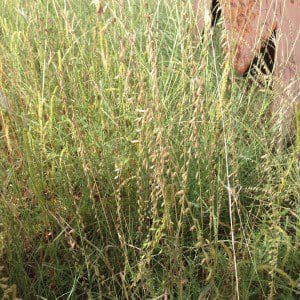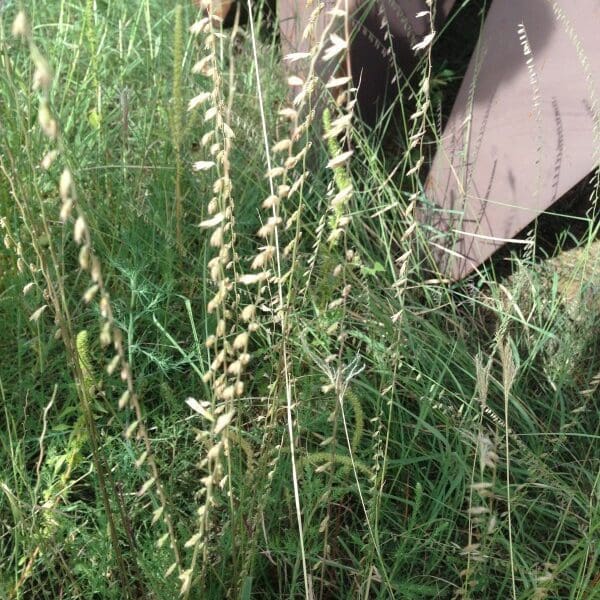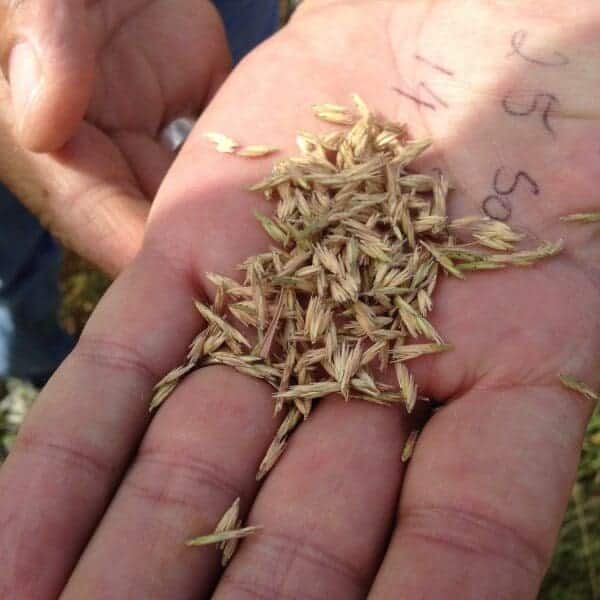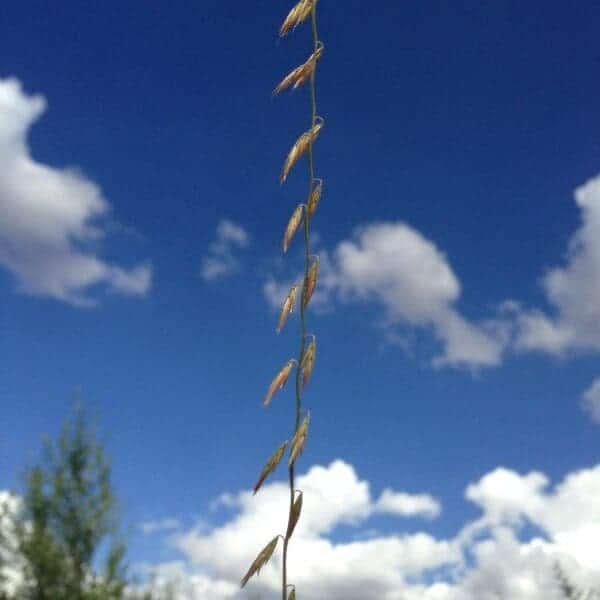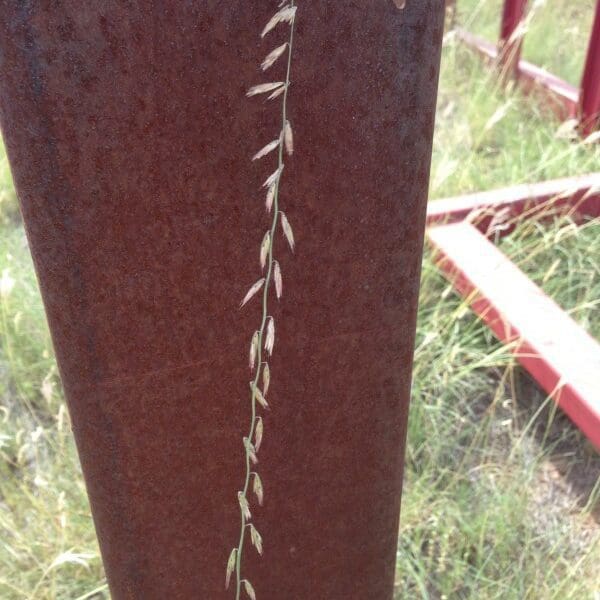 Sideoats Grama
Largest and most coarse of the grama grasses
15 to 30 inches tall
Produces a greater volume of forage than blue grama
Begins growth in the spring before other gramas
Stays green longer and can be grazed for a longer period
---
---
Sideoats grama (Bouteloua curtipedula) is a medium-size perennial bunchgrass, 15 to 30 inches tall or occasionally taller. This is the largest and most coarse of the grama grasses. It has a bluish- green color, sometimes with a purplish cast (especially in the spring), and cures to a reddish- brown or straw color. The name sideoats comes because the seed heads look like an oat seed and grow and hang from only one side of the stem.
Sideoats grama is found on rocky open slopes, woodlands, and forest openings up to an elevation of about 7,000 feet.
Sideoats Grama is a superb dryland grass and occurs in every state in the USA and considerable portions of Canada. It is adapted to most soil conditions and successful seedings are obtained even in rocky, stony, or shallow soils. It is a fair to good erosion control plant when mixed with the other plants naturally associated with it. It provides some forage for deer and antelope when green. Elk use this plant throughout the year.
Sideoats Grama is one of the most important range grasses. Although not as palatable as some of the smaller gramas it is more palatable than many of the other grass species. It produces a much greater volume of forage than blue grama, and this tends to make up for its slightly lower palatability. It remains green later in the fall and usually begins growth in the spring before other gramas. It cures well, and maintains a fairly high feeding value throughout the year.
Sideoats grama is not as resistant to grazing as blue grama because of its taller growth habit, but sideoats grama stays green longer and can be grazed for a longer period. Reduced forage production, carrying capacity, and loss in cattle weight is a direct result of overgrazing. Sideoats grama is a normal component of a large number of range sites.
***Click on the "Quick Plant Facts" tab above for more information.
Sideoats Grama NRCS Plant Fact Sheet
PDF version of NRCS Plant Guide & Fact Sheet
Prepared By & Species Coordinator:
USDA NRCS Plant Materials Program
Download PDF
Quick Plant Facts
| | |
| --- | --- |
| Common Name: | Sideoats Grama |
| Scientific Name: | |
| Lifespan: | |
| Native or Introduced: | |
| Plant Type: | |
| pH Tolerance: | |
| Seed Count | 159,000 seeds/lb. |
| Growth Height: | |
| Root Form | Bunchgrass/Sodformer |
| Min. Precipitation | 10-12 Inches Minimum |
| Max Sowing Depth: | |
| Best Sowing Time | Summer or Spring |
| Sowing Rate | 5-9 PLS lbs. per Acre |
| Growth Season: | |
| Elevation of Occurance: | |
| Zone Map | comingsoon.gif |
| Available Varieties: | Butte, Elreno, Haskell, Killdeer, Niner, Pierre, Premier, Trailways, Vaughn |
| Hardiness Zones | |