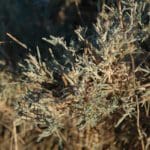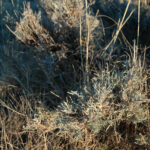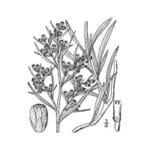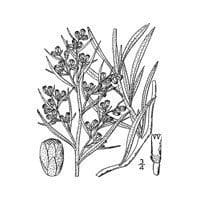 Silver Sagebrush
Silver Sagebrush
Prefers moist sites and is frequently found at higher elevations
Withstands high water table and periodic flooding
Moderately palatable
Quantity is per pound. Example: 1 = 1 lb, 2 = 2 lbs, 3 = 3lbs, etc. This is pure seed, not a live plant.
---
---
Description
Silver Sagebrush (Artemisia cana) is a species of sagebrush native to western and central North America. It occurs on a wide range of soil textures except clay. Prefers moist sites and is frequently found at higher elevations. It withstands high water table and periodic flooding. It is moderately palatable to livestock and fair to good palatability to wildlife, especially during winter. Blooms in the fall. This is an aromatic shrub found in grasslands, floodplains and montane forests Artemisia cana is native to the Canadian provinces of British Columbia, Alberta, Saskatchewan and Manitoba and the American states of Alaska, Oregon, California, Idaho, Nevada, Utah, Arizona, Wyoming, Colorado, New Mexico, North and South Dakota, Nebraska and Minnesota.
Artemisia cana generally reaches 20–59 in in height. The leaves have a narrow blade shape, are evergreen, grey-green in colour, and have a distinct aroma. Synonyms include: silver sagebrush, sticky sagebrush, silver wormwood, hoary sagebrush, and dwarf sagebrush.
Additional information
| | |
| --- | --- |
| Weight | 1 lbs |
| Seed Count | 850000 |
| Best SowingTime | Fall/Winter |
| Min. Precipitation | 12 inches |