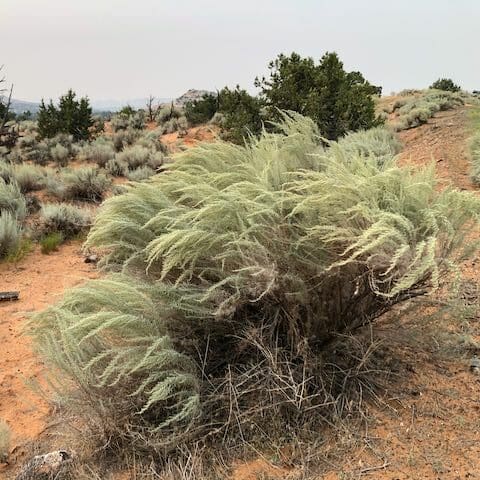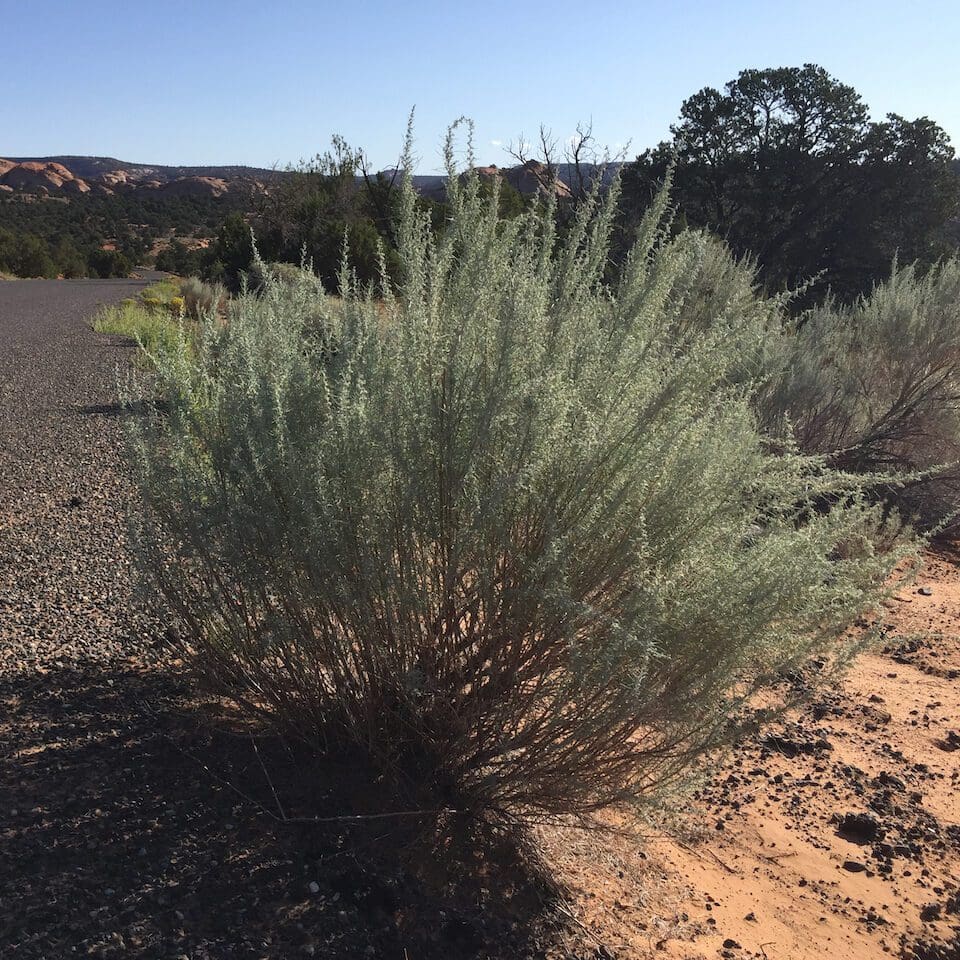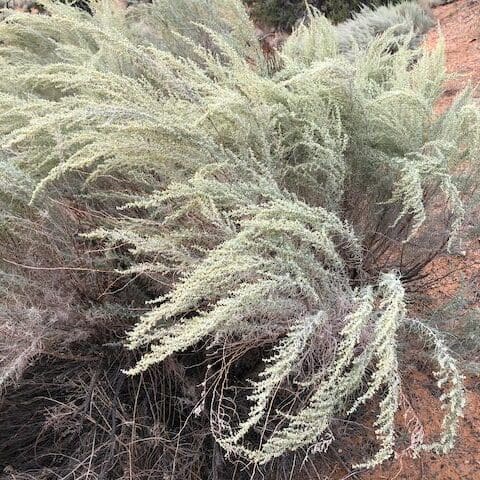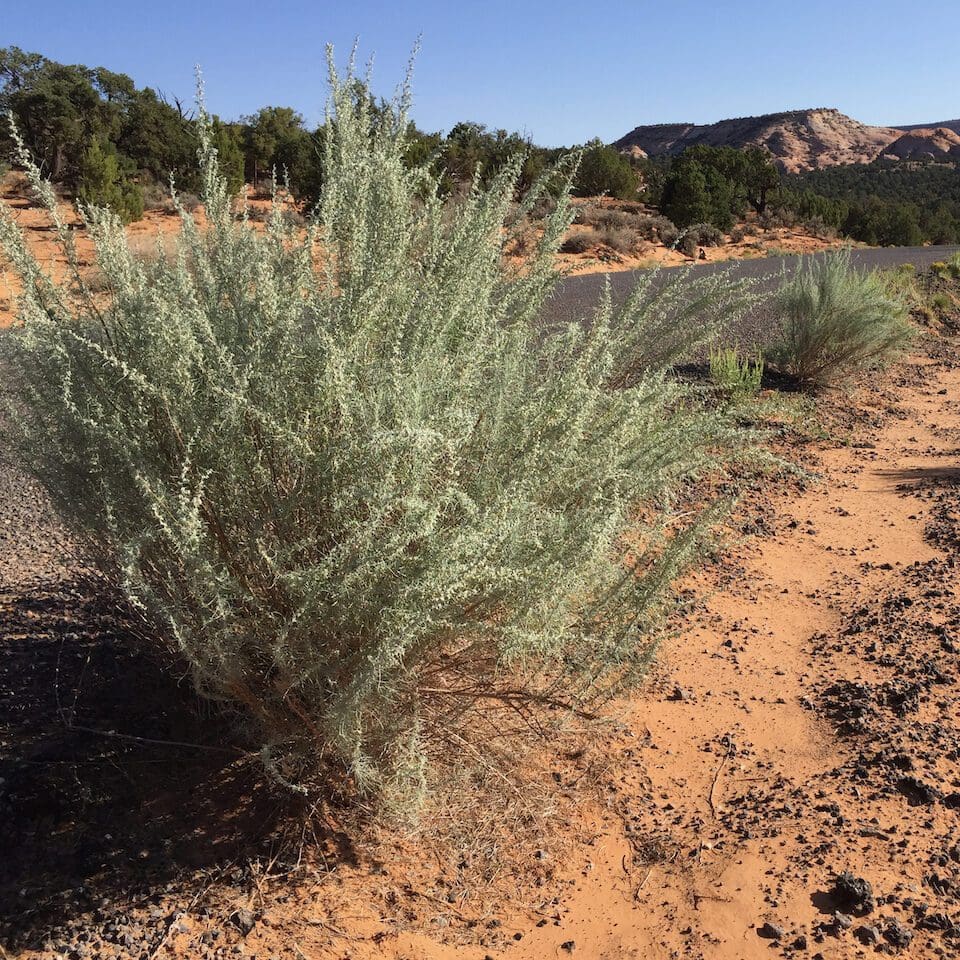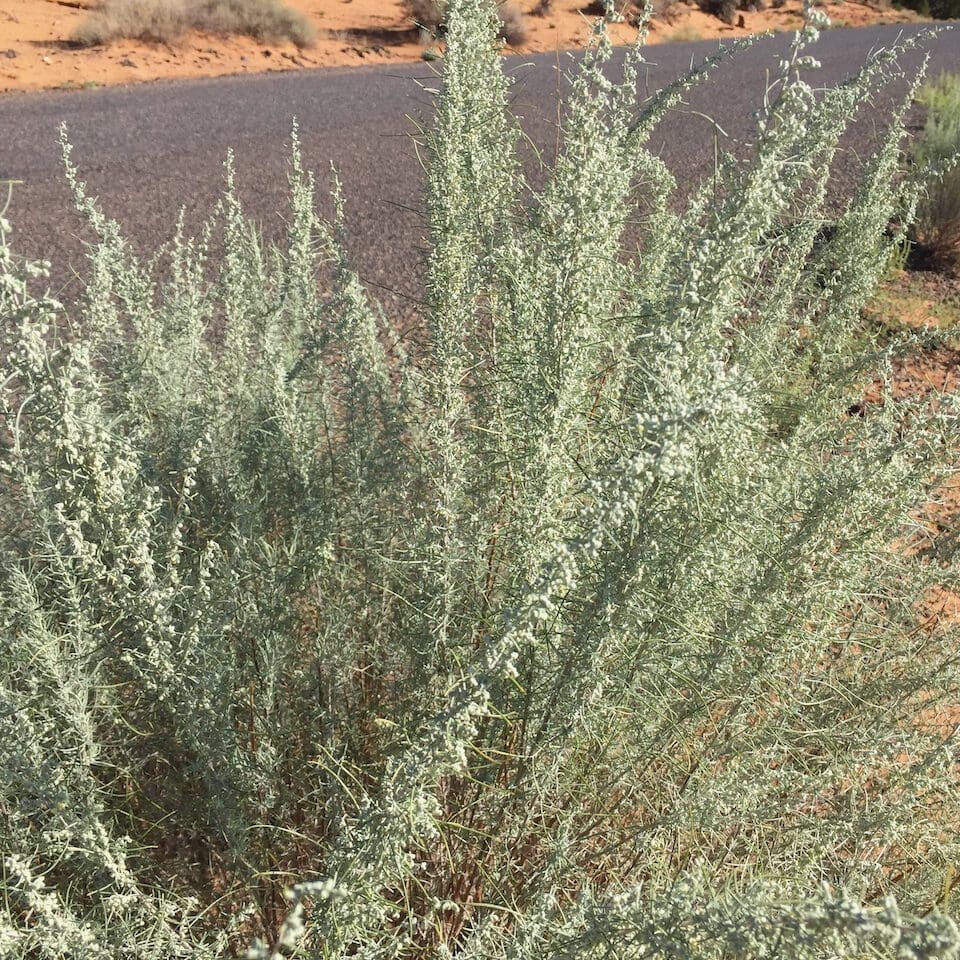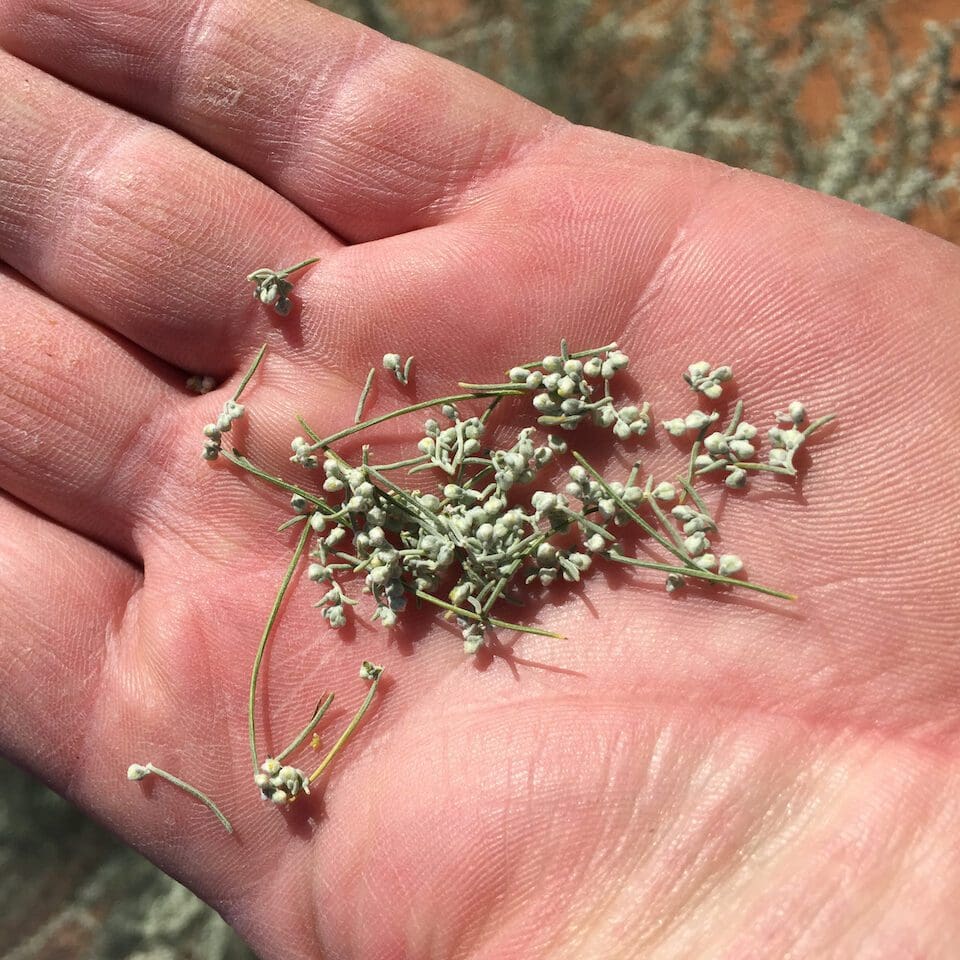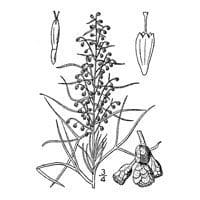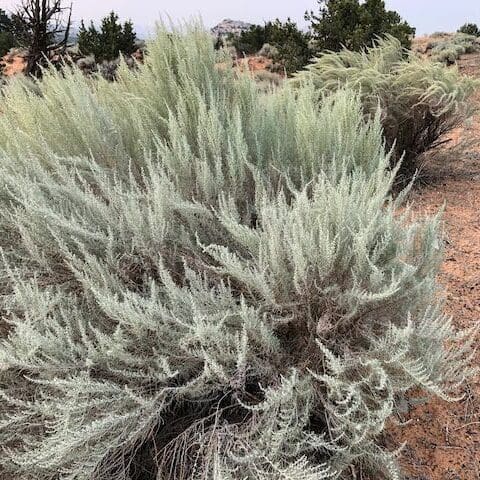 Sand Sagebrush
Scientific name: Artemesia filifolia
Provides hiding and nesting
Excellent thermal cover for small birds and mammals
Occurs natively in sandy, light, well drained soils
Extremely effective in preventing wind erosion
Flowers August to September
---
---
Sand Sagebrush (Artemesia filifolia) is a pleasantly aromatic shrub with threadlike silvery leaves. A distinctive species commonly found on sandy sites or even dunes in association with Indian Ricegrass, Sand Dropseed, Needle & Thread, Galleta Grass, and other high desert, sand tolerant species. It is a perennial, native warm season shrub growing up to 4 feet tall. It flowers August to September, and reproduces from seeds.
Sand sagebrush (Artemesia filifolia) is found on dunes, sand hills, and in deep sand. It is generally considered an indicator of sandy soil, and is usually abundant in those areas. It is found mostly in southern Utah at elevations between 3,000 and 5,000 feet.
The importance of sand sagebrush to livestock and wildlife depends on the vegetative composition of a particular site. It is rarely used in grasslands where more preferred forage species are available but may be used heavily in arid desert regions where other forage is scarce or unavailable. Sand sagebrush is heavily browsed on some low elevation cold desert ranges, and furnishes forage for pronghorn and deer. It is considered a locally good forage plant for wildlife and domestic livestock in parts of southern Utah, but is otherwise considered poor to worthless as forage for cattle, and poor to fair for horses and sheep. It may cause sage sickness in horses.
Sand sagebrush provides hiding or thermal cover for numerous smaller birds and mammals.
It is extremely effective in preventing wind erosion on light, sandy soils. A canopy of sand sagebrush can afford some protection to grasses such as needle-and-thread on heavily grazed sites.
Pocket Guide to Sagebrush
PDF version of Point Blue Conservation Science
Prepared By: Leila Shultz, Utah State University
Illustrations By: Linda Ann Vorobik
Design & Layout By: Scott Gillihan
Download PDF
Helpful Links
Additional information about this product can be found on the academic websites linked below.
Synonyms
Many plants have more than one common and scientific name. We've listed a few of them below.
Sand Sagebrush
Artemisia filifolia Torr.
Who is Great Basin Seed?
Great Basin Seed is a seed company that specializes in seed sales and consultation for home, ranch, farm, range and reclamation. We have been a leader in the seed industry since 1974.
Our History
We've been in the seed business since 1974.
What We Offer
We offer seed for home, farm, ranch, range and reclamation projects.
Meet the Gang
We have the best employees in the world! We are proud of the work they do, and trust them to serve you!
Right: Company founder Lloyd and his wife Paula Stevens in a wildflower seed production field circa 1977
Quick Plant Facts
| | |
| --- | --- |
| Common Name: | Old Man Sagebrush, Sand Sage, Sand Sagebrush, Sandhill Sage, Threadleaf Sagebrush |
| Scientific Name: | |
| Lifespan: | |
| Native or Introduced: | |
| Plant Type: | |
| pH Tolerance: | |
| Seed Count | 2000000 |
| Growth Height: | |
| Root Form | Rhizomatous |
| Planting Rate: | |
| Min. Precipitation | 6 Inches Minimum |
| Best Time to Sow: | |
| Max Sowing Depth: | |
| Elevation of Occurance: | |
| Sun & Shade Tolerance: | Full Sun |
| Zone Map | comingsoon.gif |
| Hardiness Zones | |