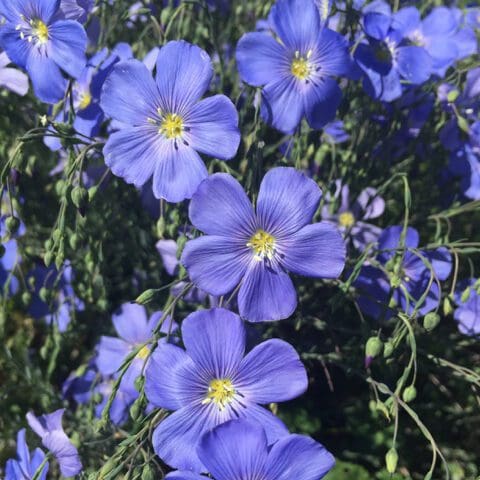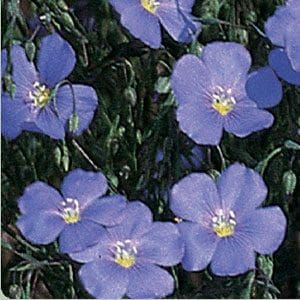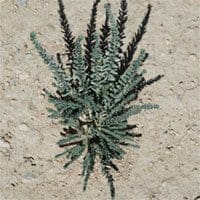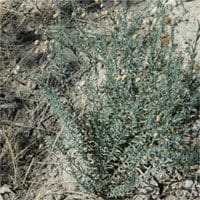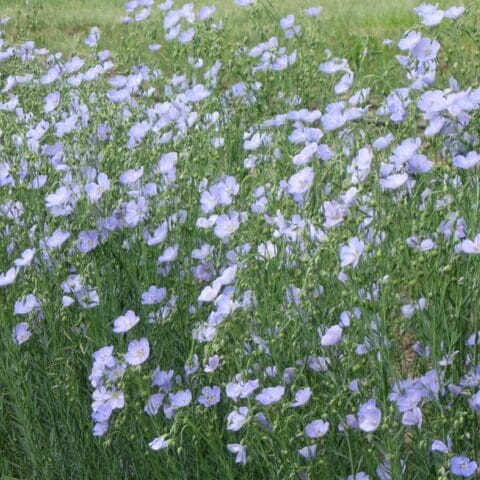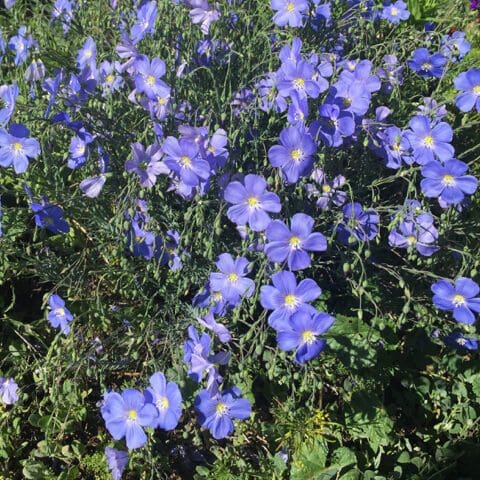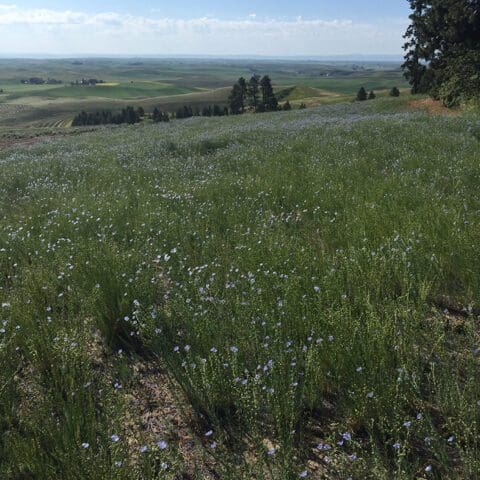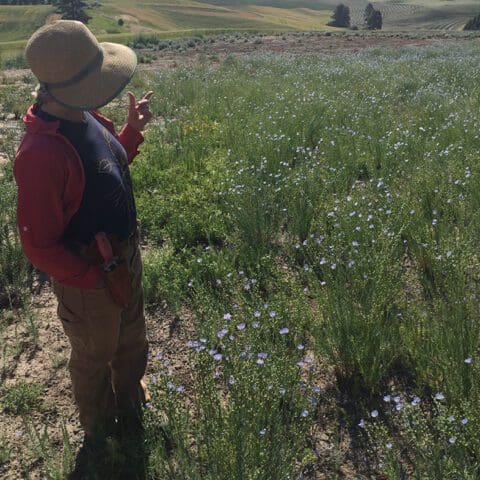 Blue Flax
Scientific name: Linum perenne
widely distributed in the Intermountain West
Beautiful electric blue flower, prolific in petal production
Prefers full sun and rich to well-drained soils
Very cold and drought hardy
Not long-lived, usually 3-5 years
Commonly used in wildflower mixes
Used extensively in reclamation
Quick to establish, strong root system, ideal for erosion control
---
---
Blue Flax (Line perenne) is common and widely distributed in the Intermountain West with a very wide habitat range from blackbrush, salt desert shrub, sagebrush, and pinyon-juniper communities up to mountain meadows. It has a beautiful electric blue flower and is prolific in petal production. It prefers full sun and rich to well-drained soils. It is very cold and drought hardy. Flax plants are not long-lived, usually 3-5 years. It reseeds freely if there is not too much competition.
Blue Flax (Line perenne) is desirable and commonly used in wildflower mixes and for home beautification. It is short lived but reproduces through abundant seed production. Seeds are readily collected by hand-stripping the capsules in midsummer. Seed pods are round and divided into sections like an orange, with a flattened almond-shaped black seed in each section. The seeds are very sticky when wet, which helps fasten them to surface of the ground and aids in root penetration.
It is used extensively in reclamation. It is quick to establish and has a strong root system, ideal characteristics for erosion control. It also has the added benefit of beautifying and adding considerable color to any planting.
Previously know scientifically as Linum perenne lewisii. Also known as Perennial and Lewis Blue Flax.
***Click the "Quick Plant Facts" tab above for more information
Blue Flax NRCS Plant Guide and Fact Sheet
PDF version of NRCS Plant Guide & Fact Sheet
Prepared By & Species Coordinator: Dan Ogle, Plant Materials Specialist USDA NRCS, Boise, Idaho
Download PDF
Helpful Links
Additional information about this product can be found on the academic websites linked below.
Synonyms
Many plants have more than one common and scientific name. We've listed a few of them below.
Who is Great Basin Seed?
Great Basin Seed is a seed company that specializes in seed sales and consultation for home, ranch, farm, range and reclamation. We have been a leader in the seed industry since 1974.
Our History
We've been in the seed business since 1974.
What We Offer
We offer seed for home, farm, ranch, range and reclamation projects.
Meet the Gang
We have the best employees in the world! We are proud of the work they do, and trust them to serve you!
Right: Company founder Lloyd and his wife Paula Stevens in a wildflower seed production field circa 1977
Quick Plant Facts
| | |
| --- | --- |
| Common Name: | Blue Flax |
| Scientific Name: | |
| Available Varieties: | |
| Native or Introduced: | |
| Plant Type: | |
| Lifespan: | |
| Seed Count | 295000 |
| Plant PDF File | lipe.pdf |
| Zone Map | comingsoon.gif |
| Growth Height: | |
| Best Time to Sow: | |
| Max Sowing Depth: | |
| Planting Rate: | |
| Root Form: | |
| Growth Season: | |
| Sun & Shade Tolerance: | Full Shade Intolerant, Full Sun to Partial Shade |
| Elevation of Occurance: | |