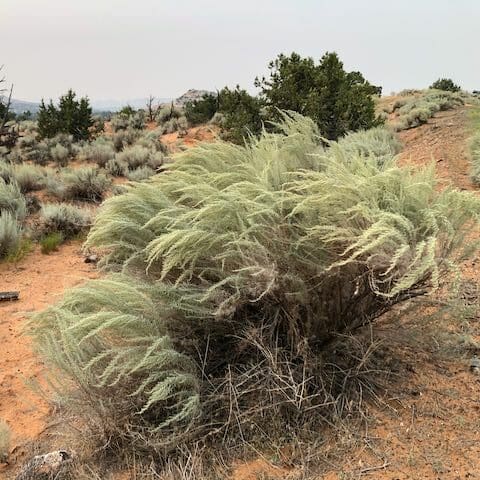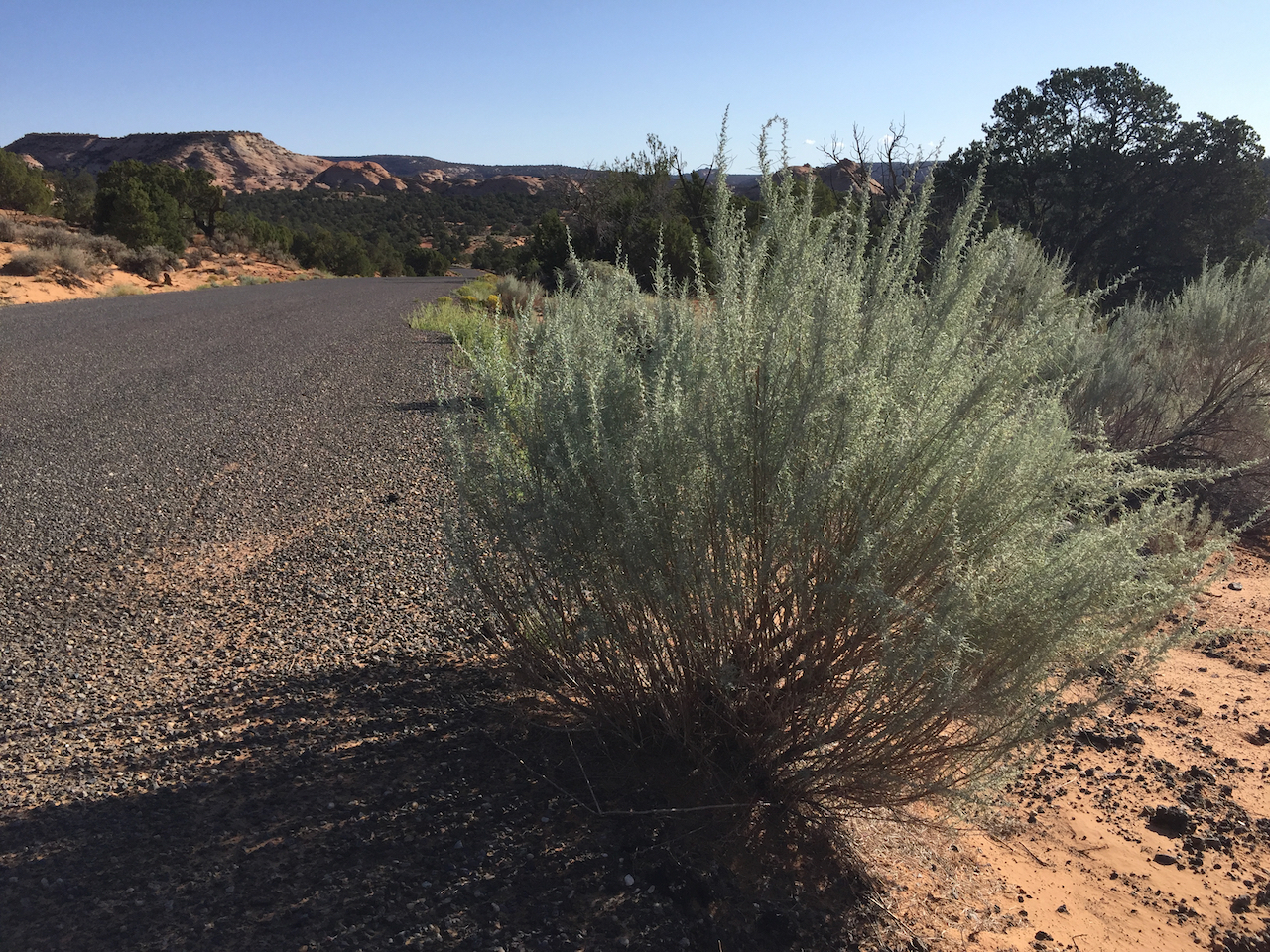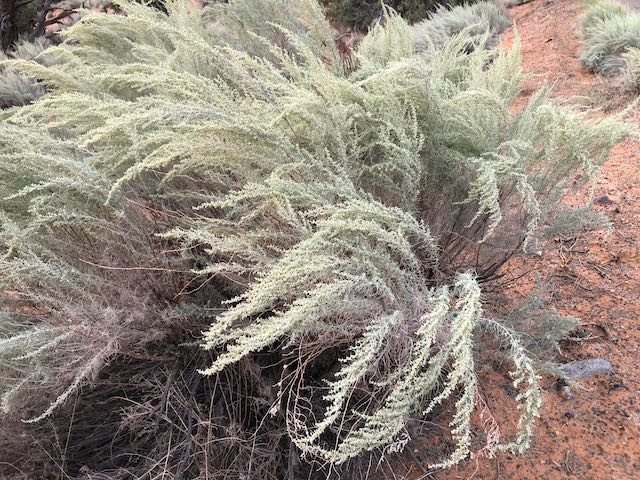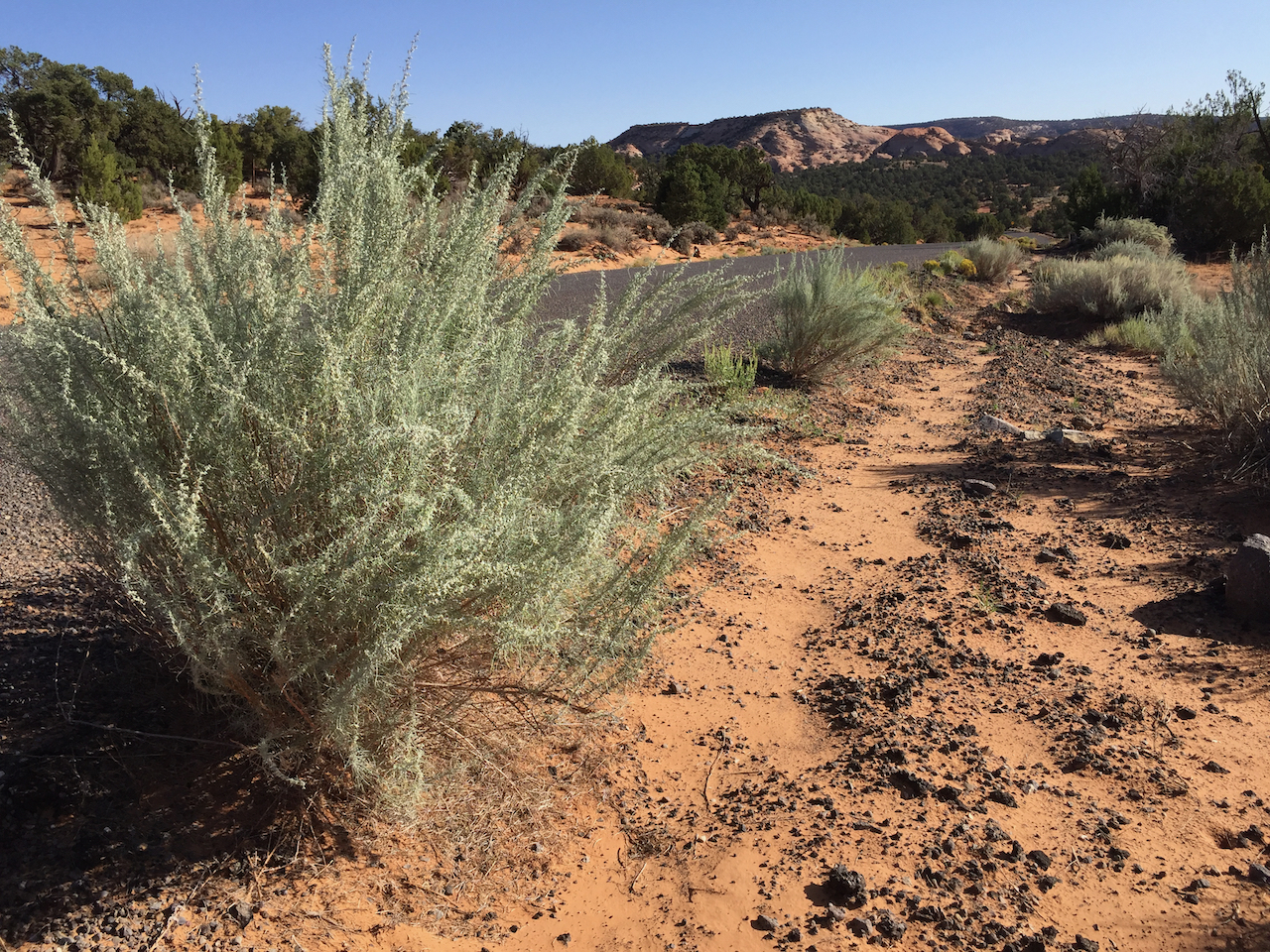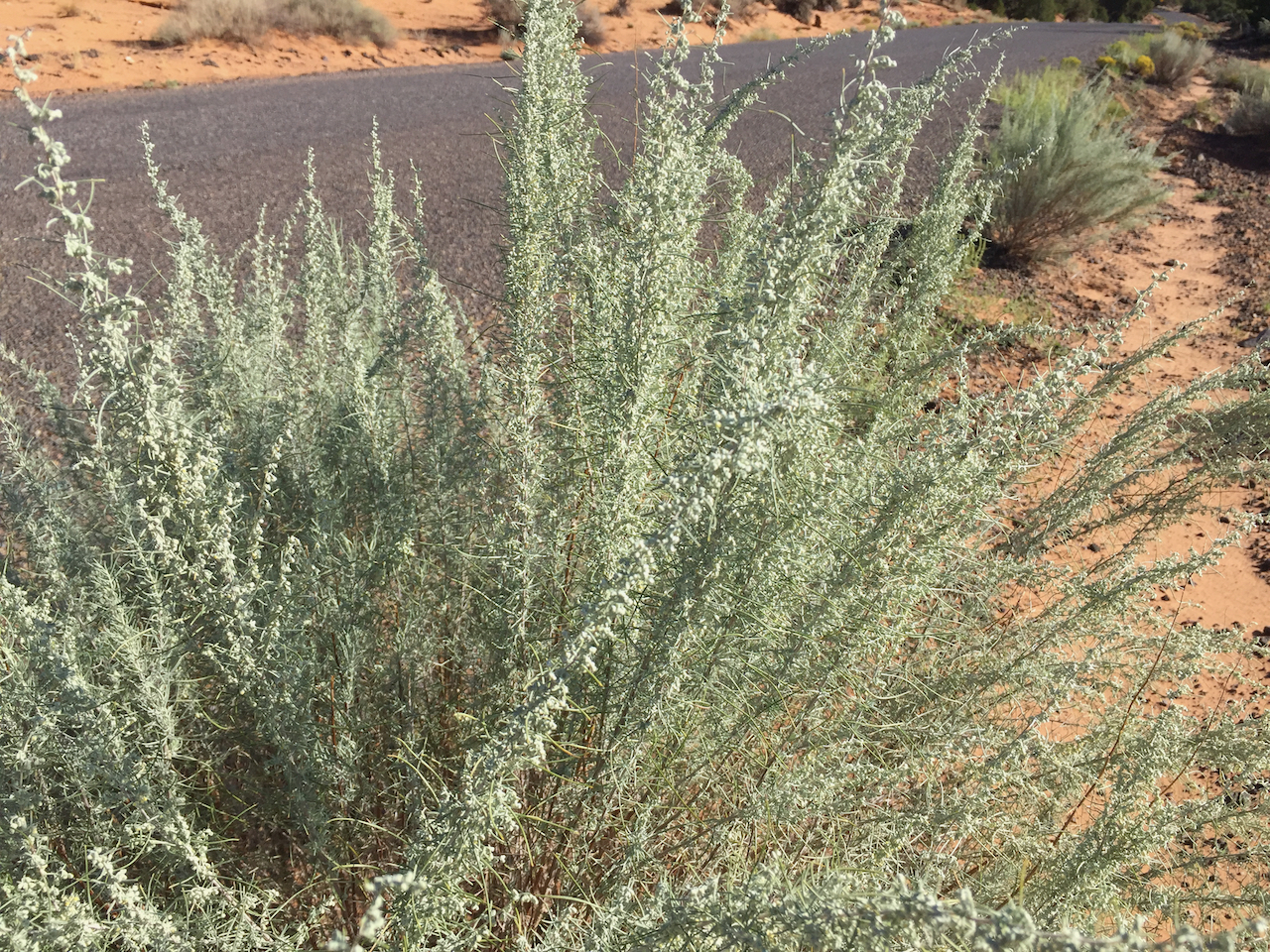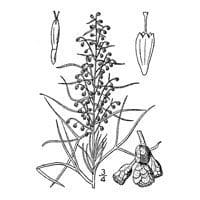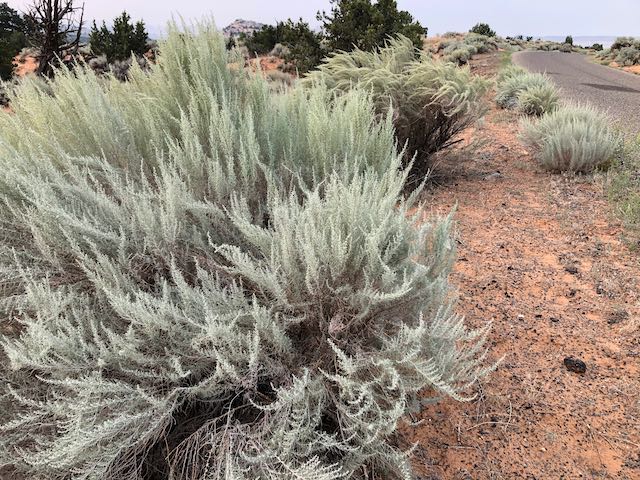 Sand Sagebrush
Sand Sagebrush
Scientific name: Artemesia filifolia
Provides hiding or thermal cover for numerous smaller birds and mammals
Extremely effective in preventing wind erosion on light, sandy soils
Flowers August to September
---
---
Sand Sagebrush (Artemesia filifolia) is a pleasantly aromatic shrub with threadlike silvery leaves. A distinctive species commonly found on sandy sites or even dunes in association with Indian Ricegrass, Sand Dropseed, Needle & Thread, Galleta Grass, and other high desert, sand tolerant species. It is a perennial, native warm season shrub growing up to 4 feet tall. It flowers August to September, and reproduces from seeds.
Sand sagebrush (Artemesia filifolia) is found on dunes, sand hills, and in deep sand. It is generally considered an indicator of sandy soil, and is usually abundant in those areas. It is found mostly in southern Utah at elevations between 3,000 and 5,000 feet.
The importance of sand sagebrush to livestock and wildlife depends on the vegetative composition of a particular site. It is rarely used in grasslands where more preferred forage species are available but may be used heavily in arid desert regions where other forage is scarce or unavailable. Sand sagebrush is heavily browsed on some low elevation cold desert ranges, and furnishes forage for pronghorn and deer. It is considered a locally good forage plant for wildlife and domestic livestock in parts of southern Utah, but is otherwise considered poor to worthless as forage for cattle, and poor to fair for horses and sheep. It may cause sage sickness in horses.
Sand sagebrush provides hiding or thermal cover for numerous smaller birds and mammals.
It is extremely effective in preventing wind erosion on light, sandy soils. A canopy of sand sagebrush can afford some protection to grasses such as needle-and-thread on heavily grazed sites.
Additional Information
| | |
| --- | --- |
| Zone Map | comingsoon.gif |
| Root Form | Rhizomatous |
| Min. Precipitation | 6 Inches Minimum |
| Seed Count | 2000000 |