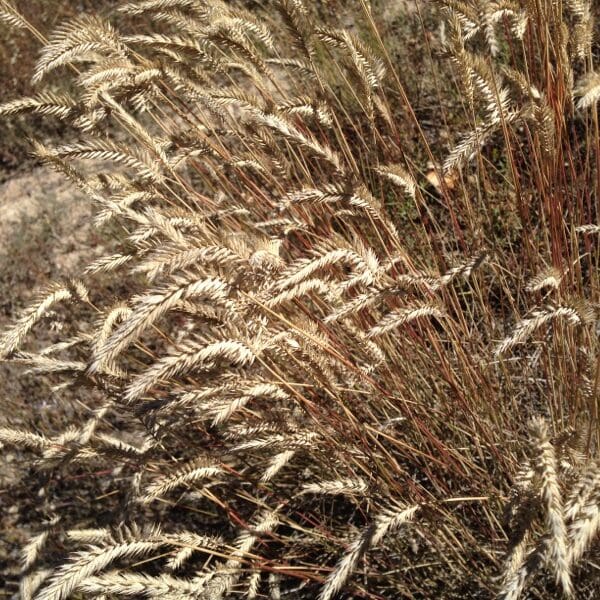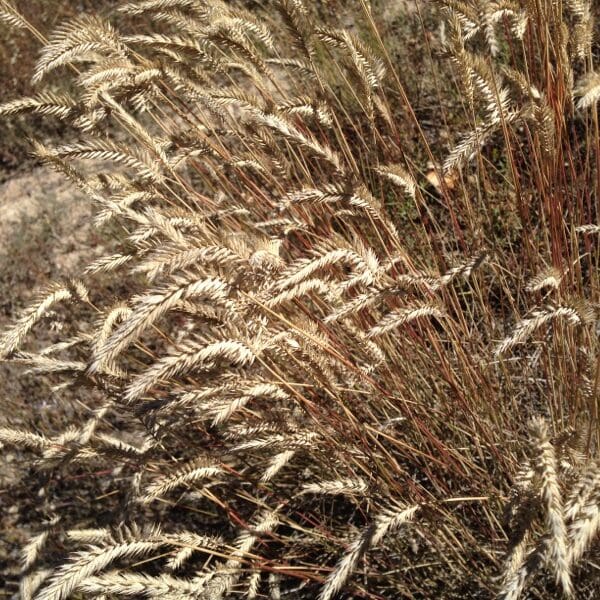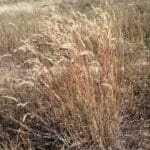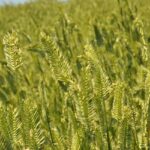 Hycrest Crested Wheatgrass
Hycrest Crested Wheatgrass
Excellent seedling vigor
Easy to establish
Very drought tolerant
Quantity is per pound. Example: 1 = 1 lb, 2 = 2 lbs, 3 = 3lbs, etc. This is pure seed, not a live plant.
---
---
Min. to Max. Annual Precipitation
Hycrest Crested Wheatgrass (Agropyron cristatum x Agropyron desertorum)
Hycrest Crested Wheatgrass offers improved forage and yield over its parent species. It was developed at ARS in Logan, Utah by crossing Fairway and Desert Crested Wheatgrass (A. cristatum x A. desertorum). It has excellent seedling vigor and is easier to establish than either of it's parents. It is very drought tolerant, establishes well on dry sites, and thrives in sagebrush communities.
It is best adapted to 5-9,00′ in elevation and does well on shallow to deep, coarse to fine textures, moderately well to well drained soils. It is not adapted to excessively saline areas.
CD-II is a selection of Hycrest realesed by Logan, UT ARS.
---
Table of all Crested, Desert and Siberian Wheatgrasses
| Common Name & Variety | Scientific Name |
| --- | --- |
| Crested Wheatgrass | Agropyron cristatum |
| Douglas | Agropyron cristatum var. douglas |
| Ephraim | Agropyron cristatum var. ephraim |
| Roadcrest | Agropyron cristatum var. roadcrest |
| Parkway | Agropyron cristatum var. parkway |
| Ruff | Agropyron cristatum var. ruff |
| | |
| Desert or Standard Crested Wheatgrass | Agropyron desertorum |
| Nordan | Agropyron desertorum var. nordan |
| Summit | Agropyron desertorum var. summit |
| | |
| Siberian Wheatgrass | Agropyron fragile |
| Vavilov | Agropyron fragile var. vavilov |
| Vavilov II | Agropyron fragile var. vavilov II |
| P-27 | Agropyron fragile var. P-27 |
| | |
| Hybrid Crested/Desert Wheatgrass | Agropyron cristatum X Agropyron desertorum |
| Hycrest | Agropyron cristatum X Agropyron desertorum var. Hycrest |
| Hycrest II | Agropyron cristatum X Agropyron desertorum var. Hycrest II |
| CD II | Agropyron cristatum X Agropyron desertorum var. CD II |
Additional Information
| | |
| --- | --- |
| Common Name: | Hycrest Crested Wheatgrass |
| Scientific Name: | |
| Seeds per lb. | |
| Native or Introduced: | |
| Plant Type: | |
| Lifespan: | |
| Growth Season: | |
| Root Form | Bunchgrass |
| Min. Precipitation | 7 – 10 Inches Minimum |
| Elevation of Occurance: | |
| Plant PDF File | agcr.pdf |
| Seed Count | 175000 |
| Growth Height: | |
| Available Varieties: | |
| Sun & Shade Tolerance: | Low Sun |
| Best Time to Sow: | |