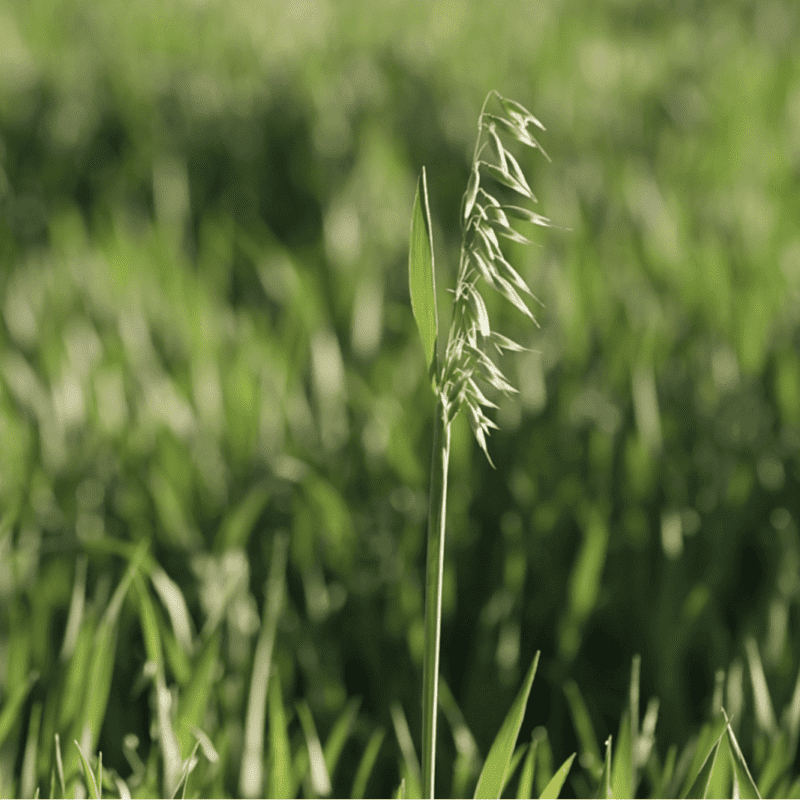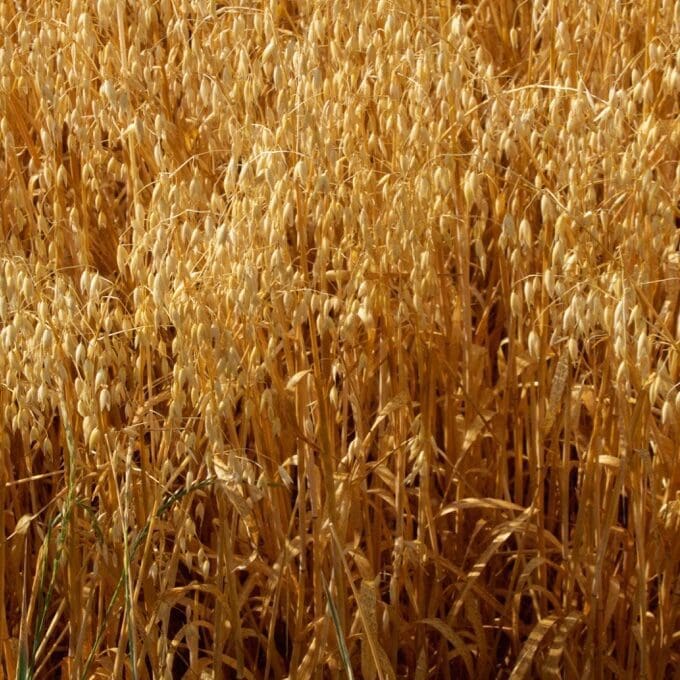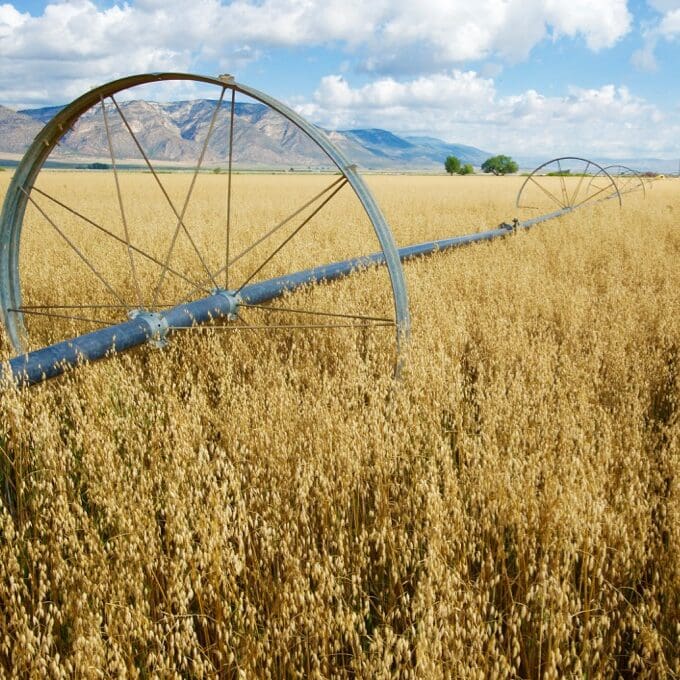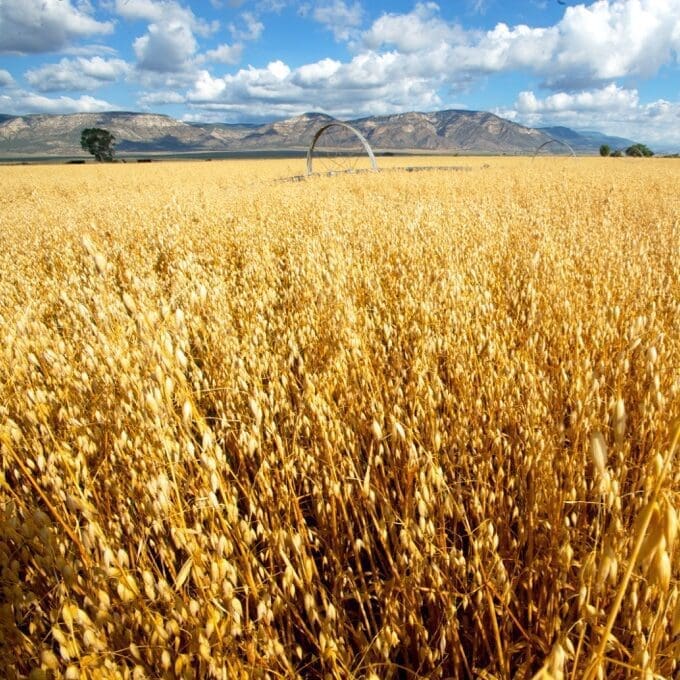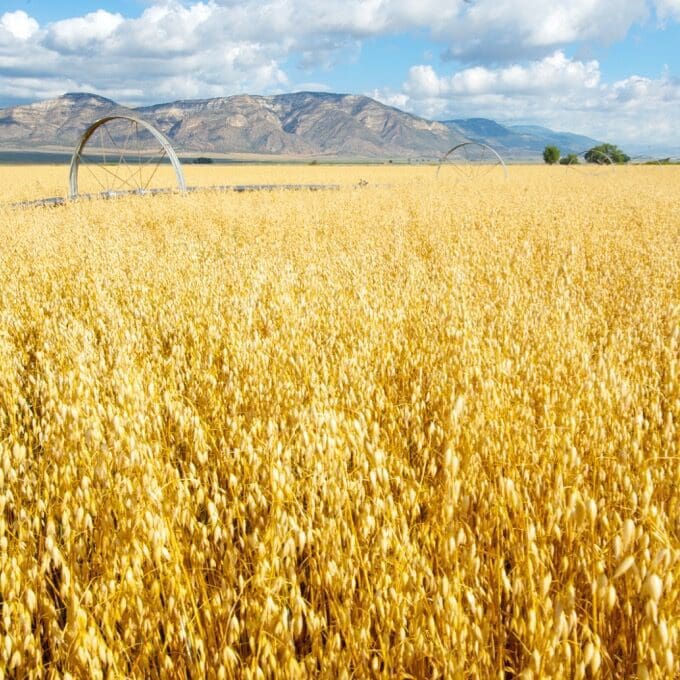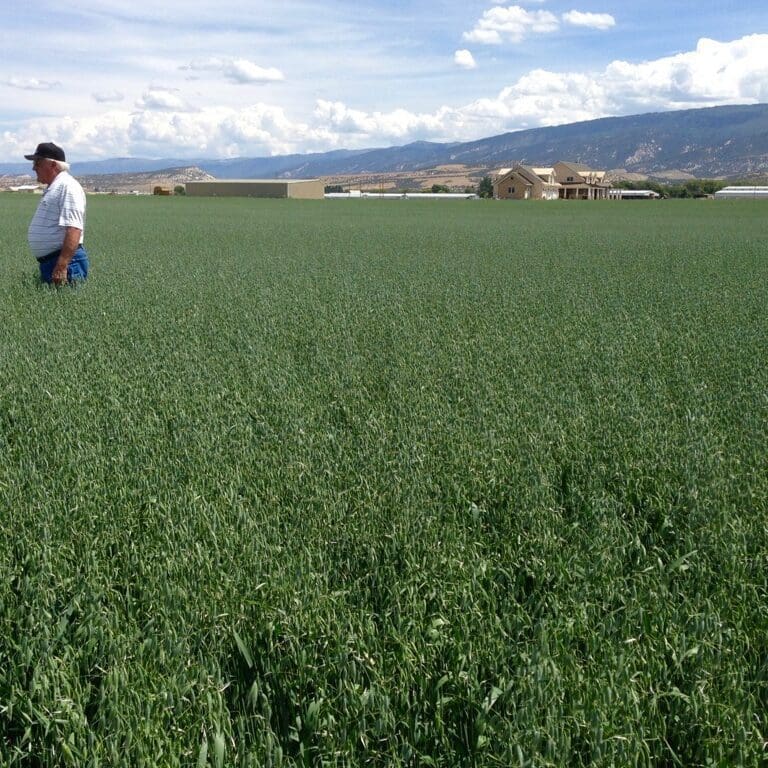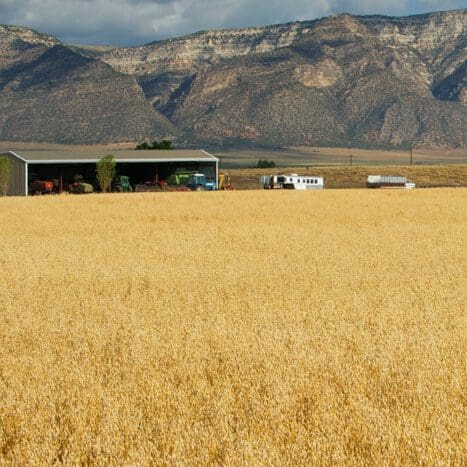 Otana Oats
Otana Oat
Scientific name: Avena sativa
Popular forage oat
---
---
Otana Oats (Avena sativa) are a very popular and widely used spring forage oat. Otana is a comparatively tall oat. It matures mid season and develops a plump, short, white kernel. Foliage is blue-green in color.
Otana has a good forage yield and test weight. It demonstrates satisfactory resistance to lodging under dryland conditions. Height may result in lodging when grown under irrigation and high fertilization.
Helpful Links
Additional information about this product can be found on the academic websites linked below.
Synonyms
Many plants have more than one common and scientific name. We've listed a few of them below.
Who is Great Basin Seed?
Great Basin Seed is a seed company that specializes in seed sales and consultation for home, ranch, farm, range and reclamation. We have been a leader in the seed industry since 1974.
Right: Company founder Lloyd and his wife Paula Stevens in a wildflower seed production field circa 1977
Quick Plant Facts
| | |
| --- | --- |
| Scientific Name: | |
| Lifespan: | |
| Growth Height: | |
| Native or Introduced: | |
| Plant Type: | |
| Growth Season: | |
| Max Sowing Depth: | |
| Planting Rate: | |
| Best Time to Sow: | |